Home
/ Archive by category "Updates"
Our
Updates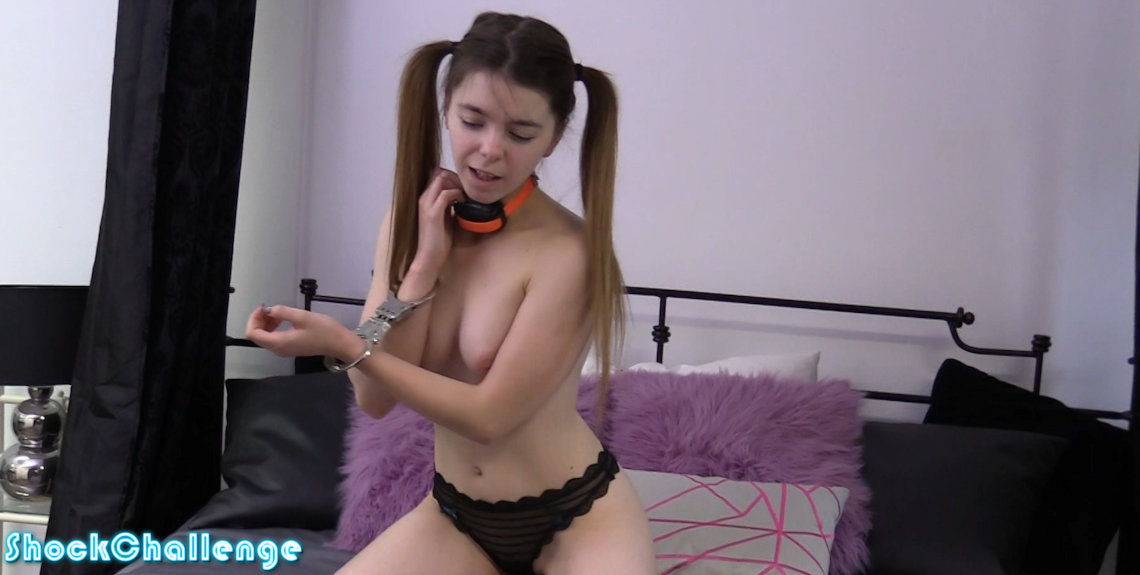 Cute 18-year old Luna wanted to make some money by taking our Challenge! We strapped the orange shock collar onto her tiny neck, even though this collar has been a bit erratic lately. Sometimes it doesn't connect, sometimes a shock is longer, higher, or lower than the selected level. Oh well, it adds a bit of randomness to this challenge!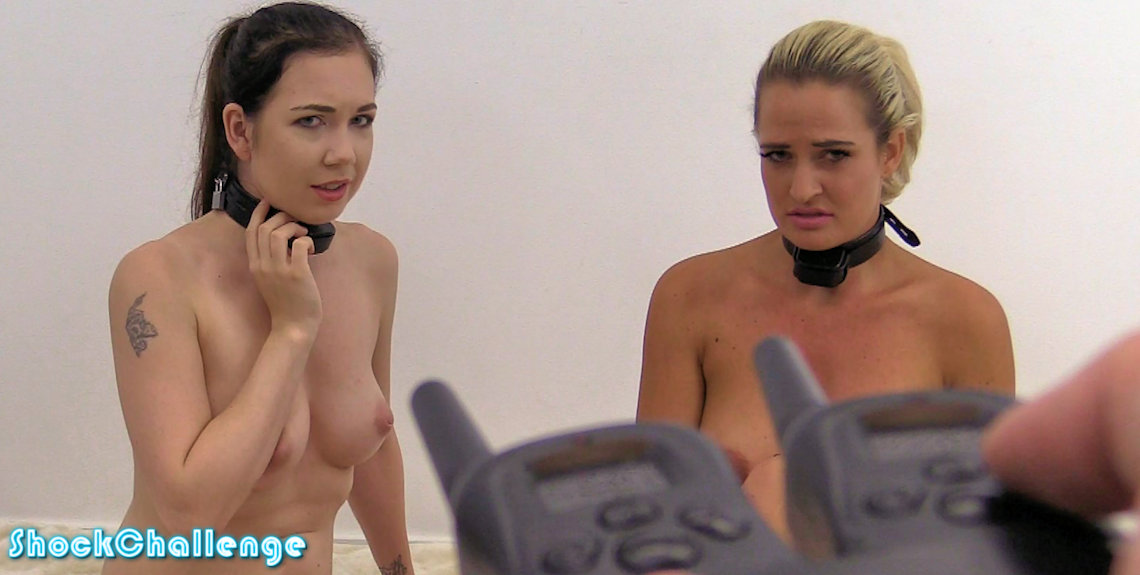 Close friends Nicole Vice and Daphne decided to take the challenge together. We had a lot of fun shocking them, even though we could not shock them at the same time (the channels seem to block each other out). We will work on a solution. Meanwhile, enjoy this double shock challenge!!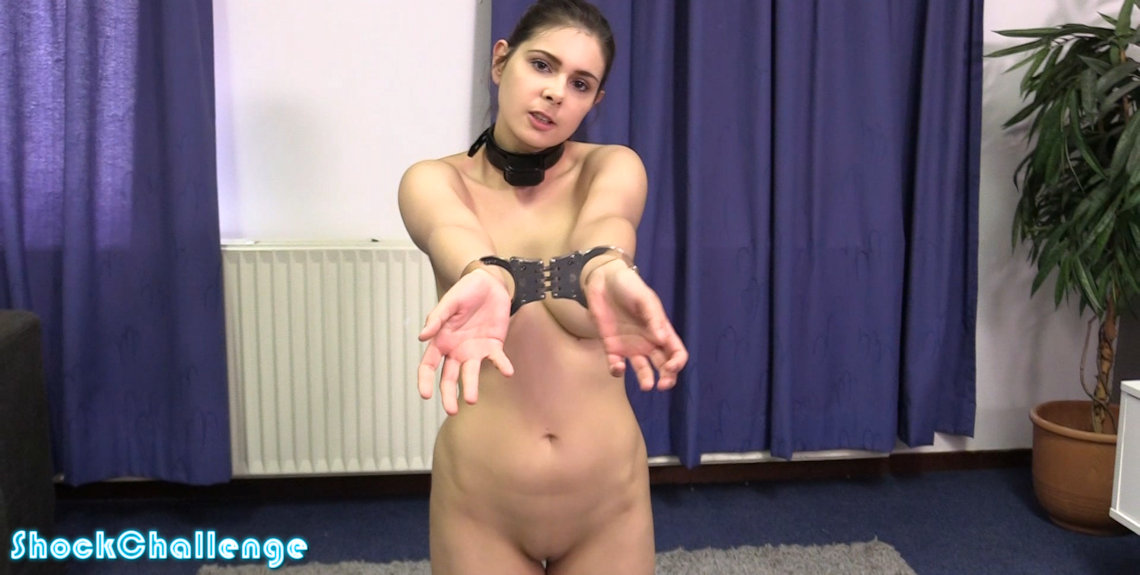 French girl Ulysse is back! We make her wear a pair of hinged handcuffs for her challenge today. This girl is pretty tough! She can take shocks at a very high level! And her reactions are fun to watch. Don't miss it!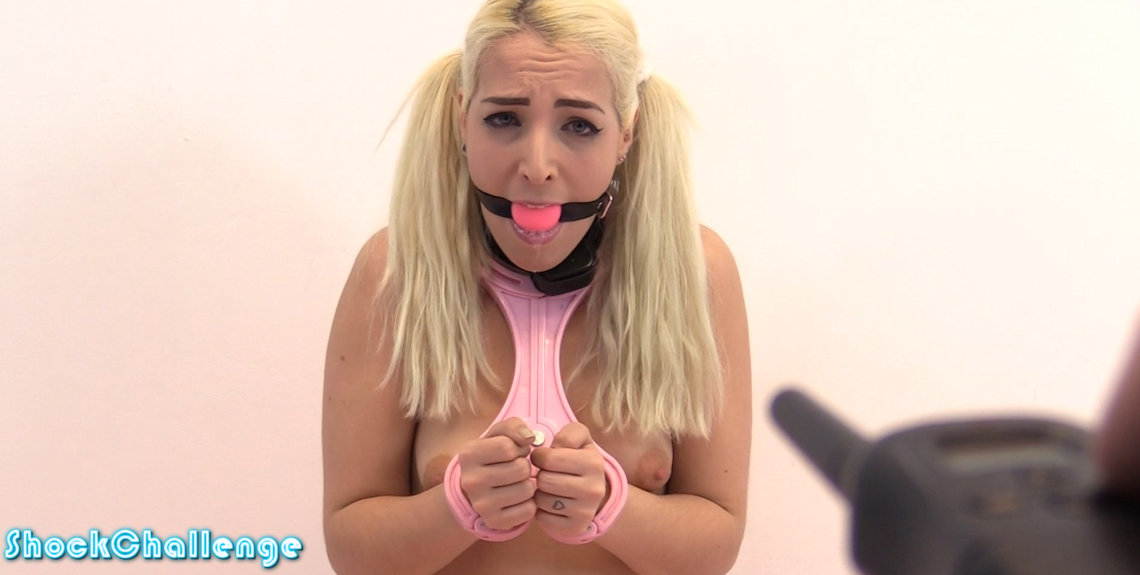 Liz never gets very far with her shock challenge. Maybe level 20, but that's it. She is so noisy, squealing even at the lowest levels. We thought a gag would help, but she makes exactly the same high-pitched squeaks when ballgagged.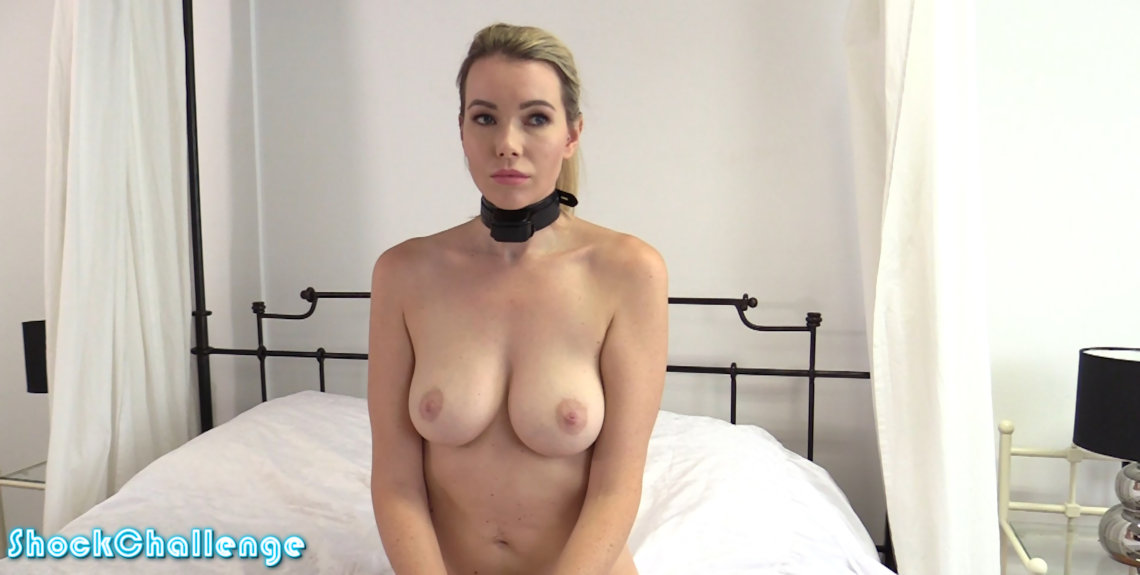 Nicky was convinced she could handle the challenge. But after the first shocks she was already losing it. She wanted to pull the collar away from her neck (which is not possible because it's tight and locked), so we had to add the handcuffs. Poor Nicky. She probably won't be back.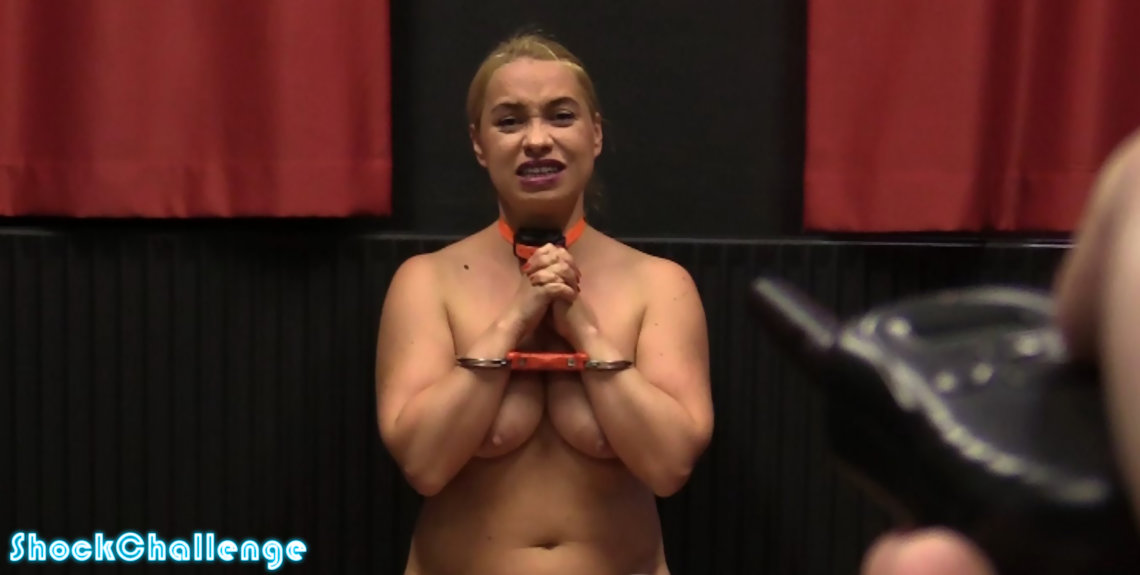 Orange speedcuffs and the shock collar with the orange strap for new girl Olga! This collar is not as reliable, but just as powerful. When shocking too fast, the second shock is not as strong. And sometimes it does not connect at all. For Olga, this is even harder, she really doesn't know what to expect with this collar.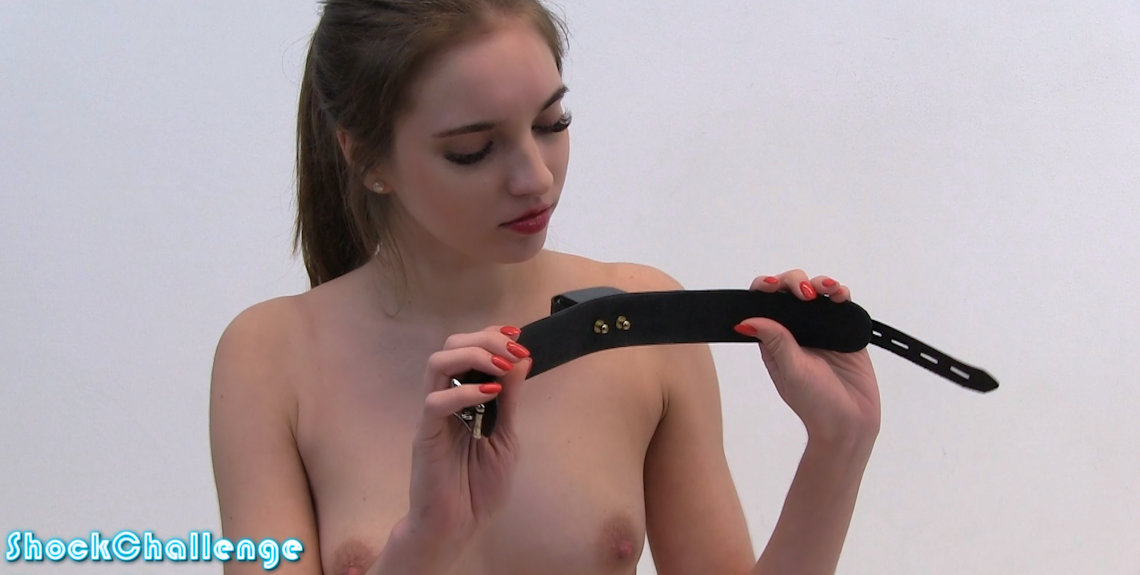 Fetish model Vika Lita needed some cash. A shock challenge is a really fast way to get some. But she had no idea what it was going to be like. It turns out it was a lot of 'OW!'. Vika just says 'ow' a lot. Yes it hurts, we know.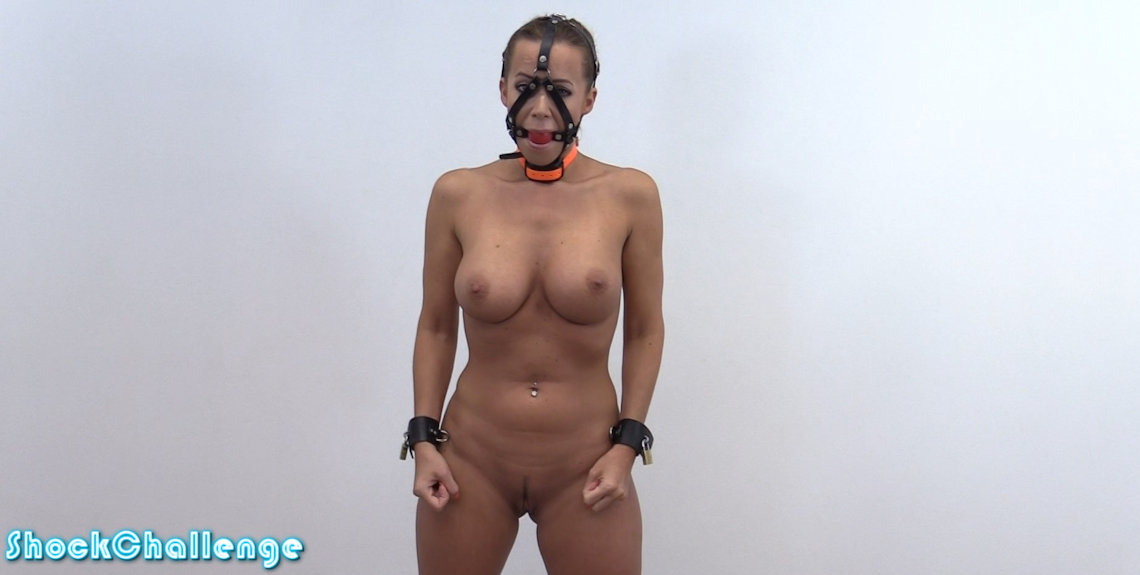 We fitted the gorgeous bombshell Cindy Dollar with a shock collar and harness gag. Her task is to remain standing. Simple! If she can not do it, she will have to wear clover clamps! We got her to her knees of course, at level 20 already! We keep shocking her until she whimpers and cries. Cindy is a tough one, but she couldn't win this one!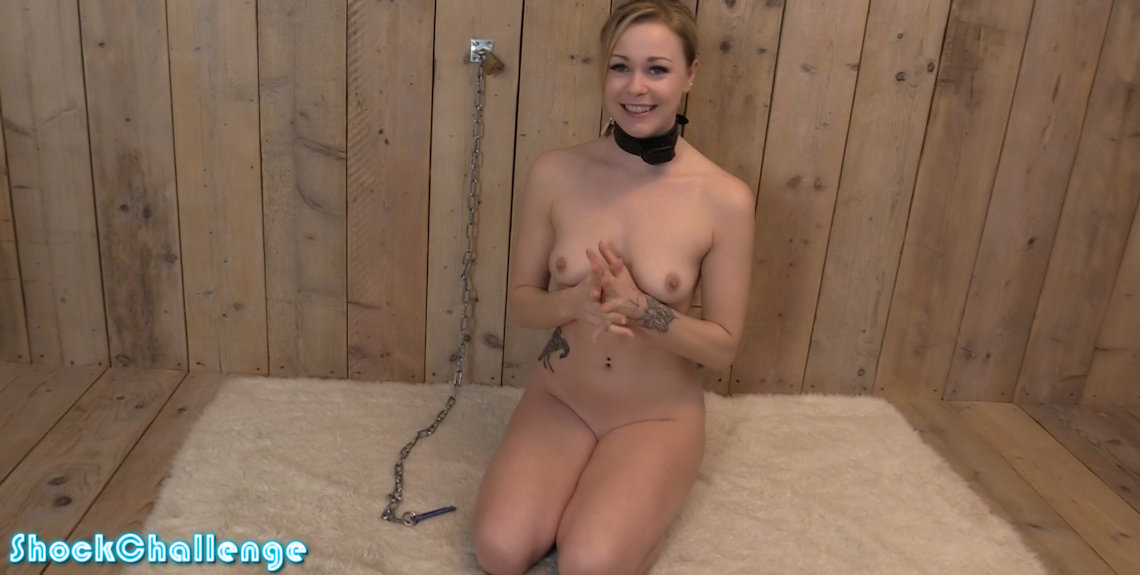 Cute Lucy Lauren is back for more! She actually loves doing challenges, and she is smiling when she finds out the shock collar is padlocked onto her neck. Below level 10, Lucy seems happy about the fact that she can take it. But when we make her cuff her hands to the wall and we are slowly taking the shocks up to level 35, Lucy isn't smiling anymore.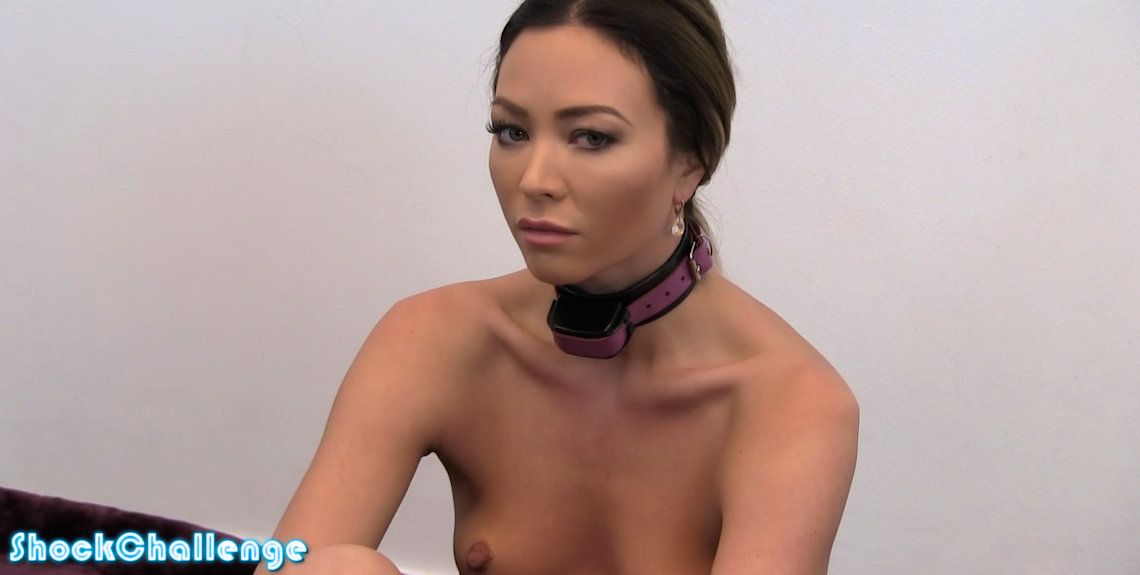 Natalia Forrest is always very loud, such a drama queen. In previous challenges, she did not get much further than level 2 before making a huge scene and tapping out. Today, we want to take her up to level 20. As you may expect, this did not go without complaining. Loudly.