Home
/ Archive by category "Updates"
Our
Updates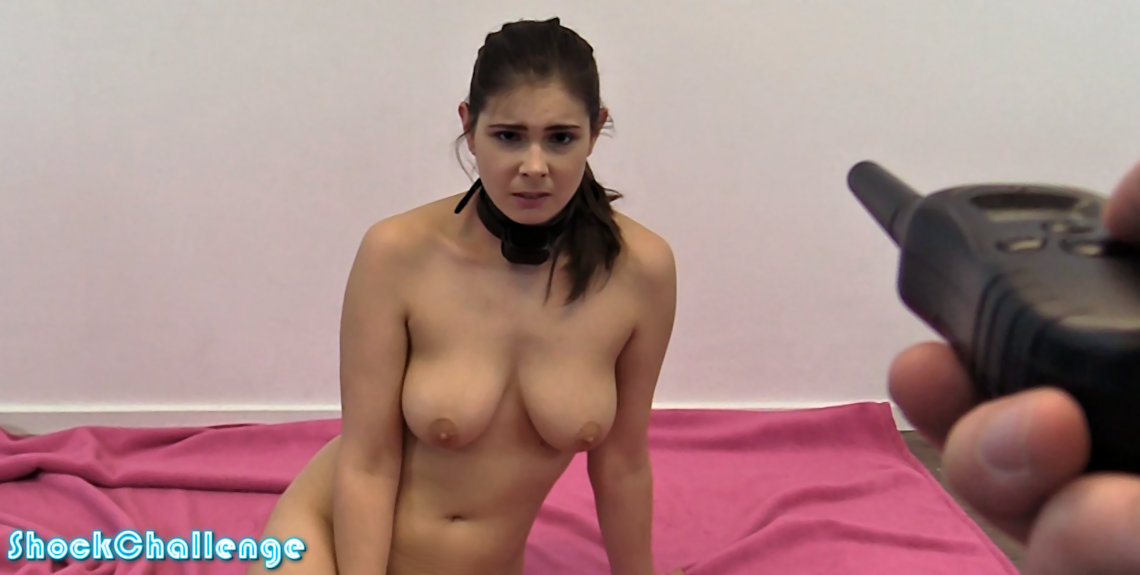 All the way from France: new girl Ulysse!! She hates electricity, pain, and being nude. Well, isn't that just perfect! Let's see if she can take our Shock Challenge!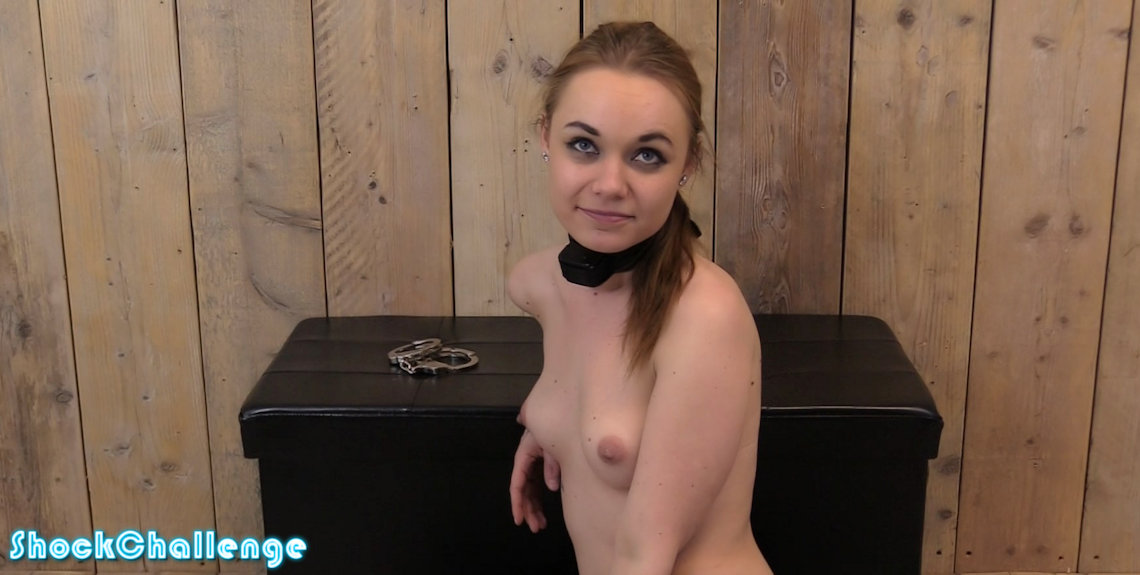 Remember this cute local girl Roxy? She is back for another challenge! Can she make it through our shock collar video, where the power level gets increased by 5 at the time? Starting at level 1, Roxy is almost laid back. But she soon starts to make some sounds when we get to the higher levels. This is not easy!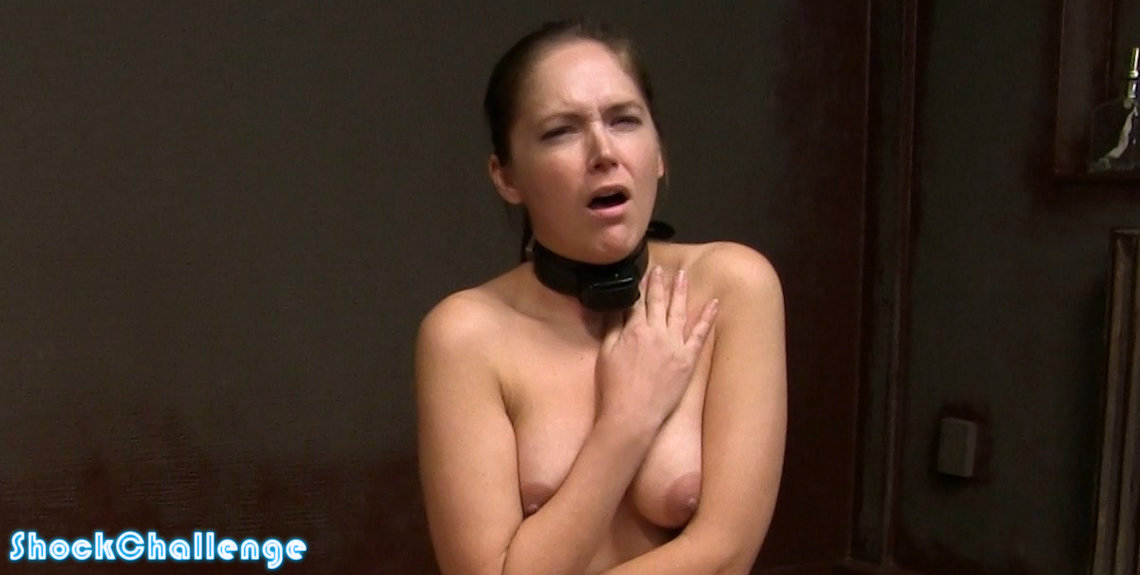 We have Rachel Adams! She is one of the toughest girls out there, and that is a good thing, because there was a little problem with the shock collar. When the battery gets low, it doesn't mean the shocks are weaker. The shocks are the same, but it somehow gets a bit stuck on the 'long-press' mode. Which means every shock lasted a bit longer even though we pressed the button only for a second. It certainly had an effect on poor Rachel!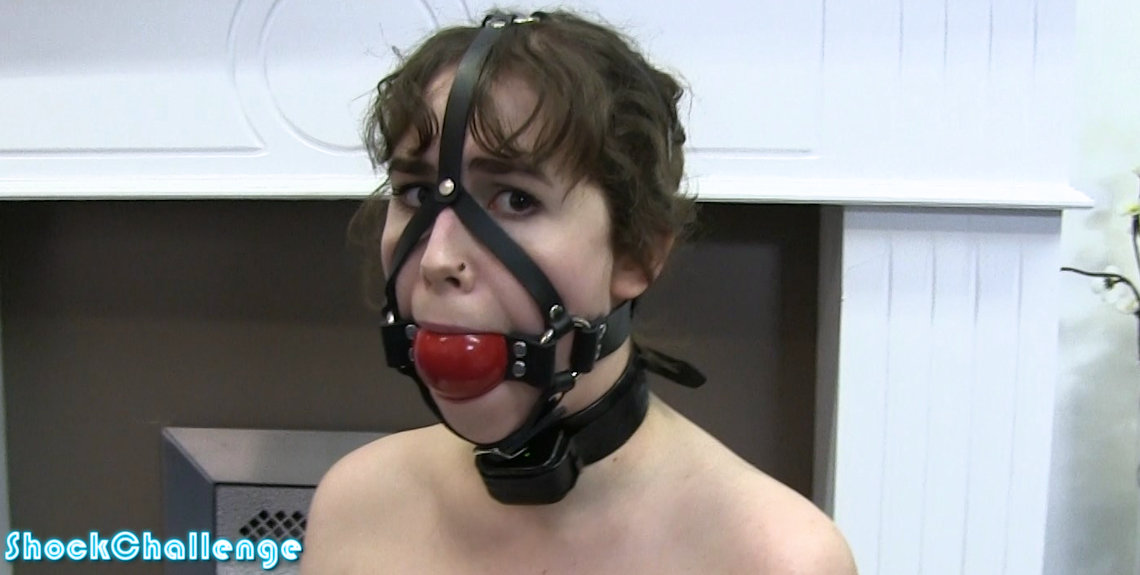 Cute local girl Rosaly wanted to try the shock challenge! It hurt her a lot more than she anticipated. She started to make some sound at level 16, so we decided to gag her. We got the largest harness ballgag we could find! Doesn't she look amazing? This gag fits her so perfectly!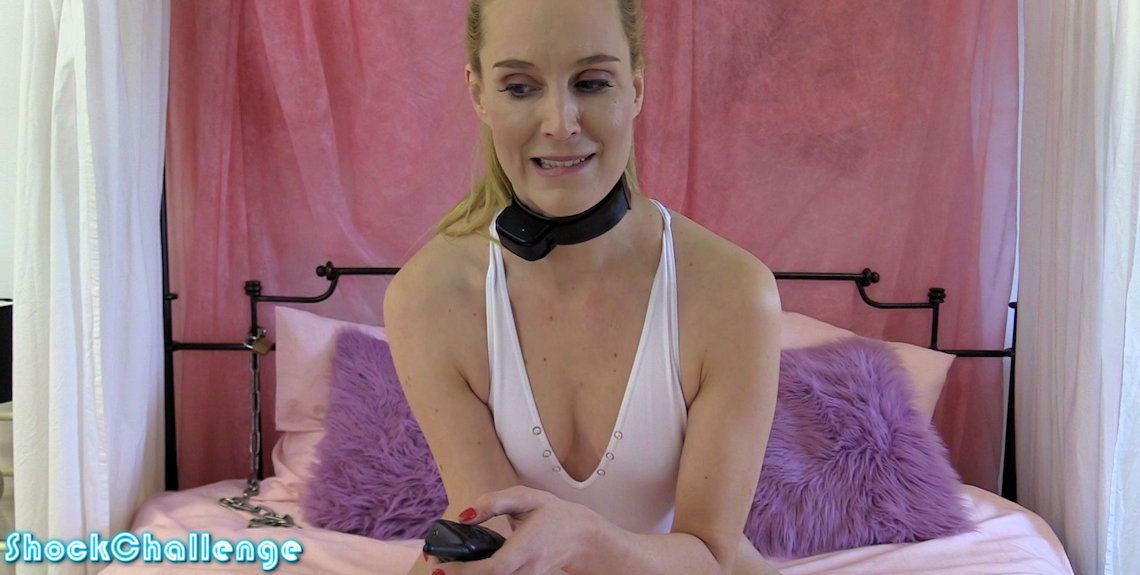 Self shocking is a whole different challenge! Ariel Anderssen will try to shock herself, if she can even bring herself to do it. It is not about the levels, it is about the mental challenge of pressing that button. And Ariel Anderssen can explain how it feels, like no one else! Very very informative video, watch this if you want to get started with electro play!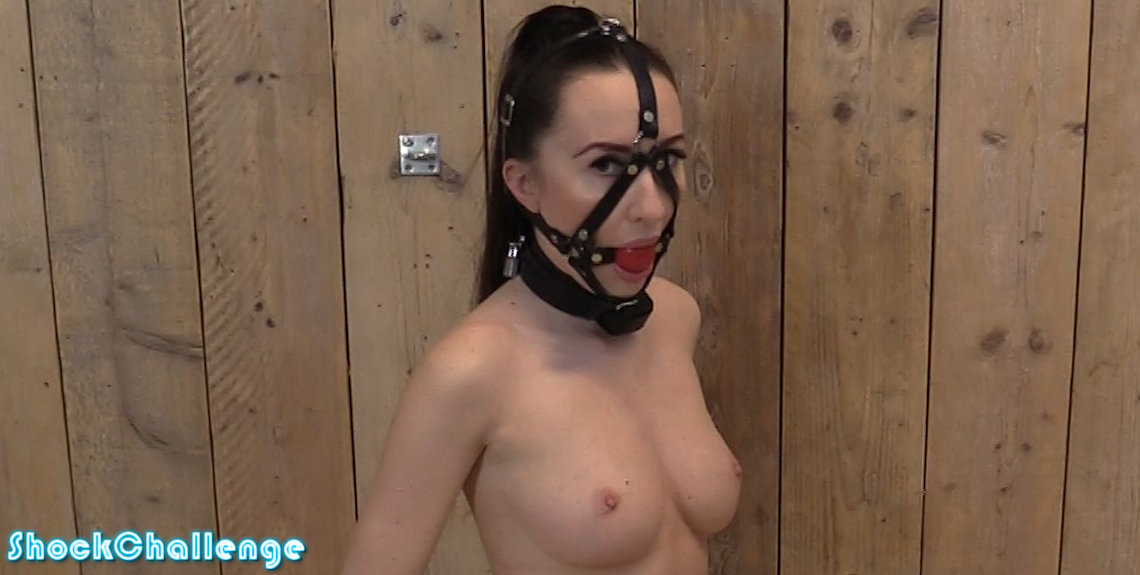 Sophia Smith is back! It is funny how quickly the girls forget about the pain and they contact us to make some more money doing this challenge. Sophia is just so stunning! She is tough too, she can handle the shocks fairly well!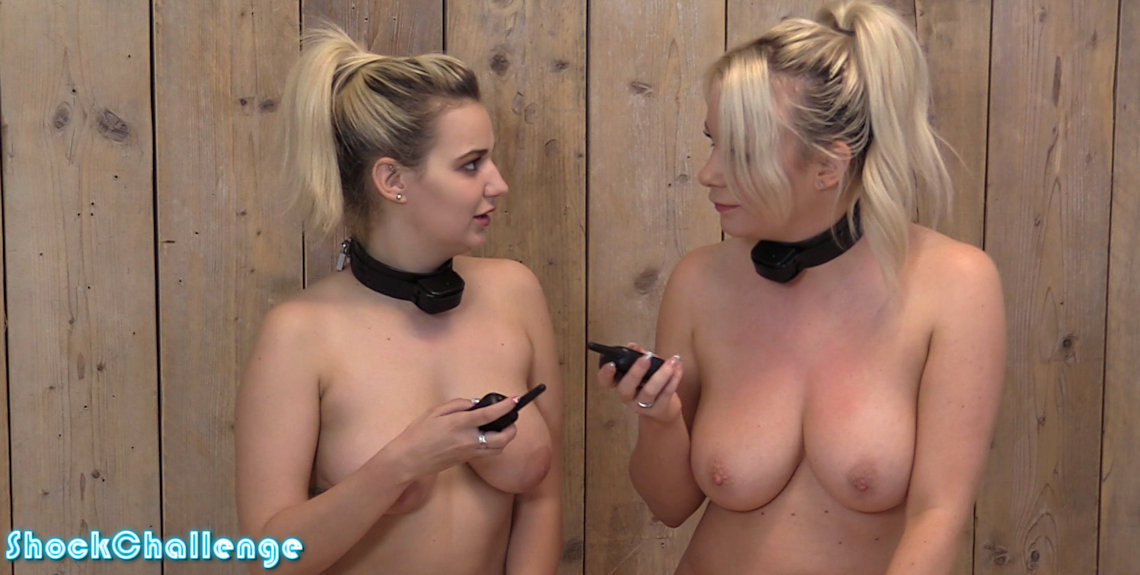 Here we go: a two girl Challenge! We knew this was going to be a big mess of shocks, but these girls are crazy! Bad Dolly and Penny Lee are good friends, but they have absolutely no problem shocking each other! Dolly is a bit more evil, but Penny shocks her back many times! Shock wars!!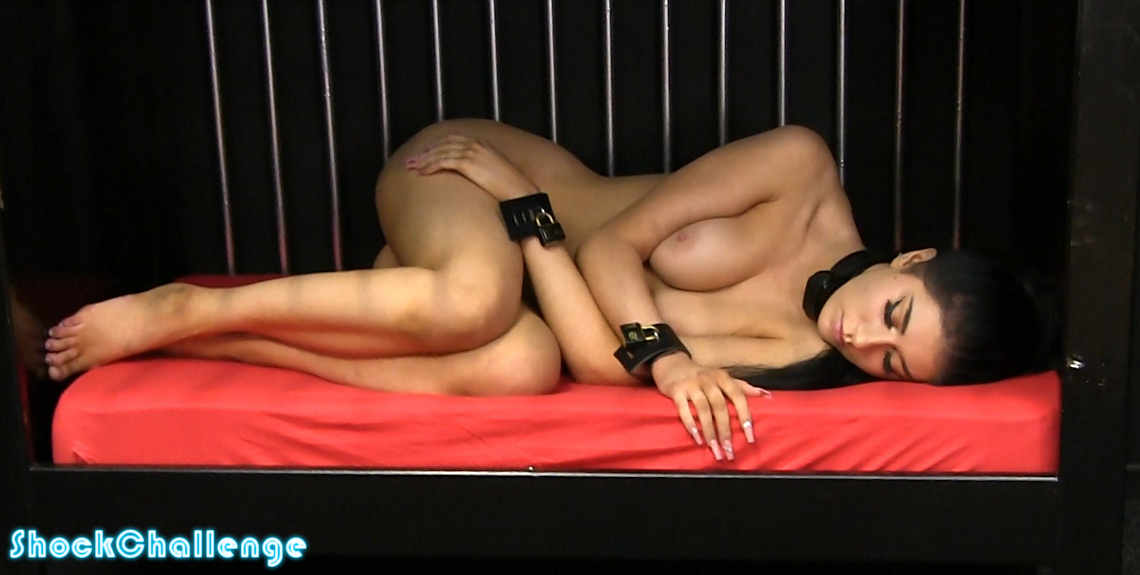 Little Lanta was taking a nap in her cage, but she has been trained to immediately sit with her legs open when she feels a shock on her neck. Still a bit sleepy, Little Lanta is in another shock challenge before she realizes! Can she take it a bit further this time?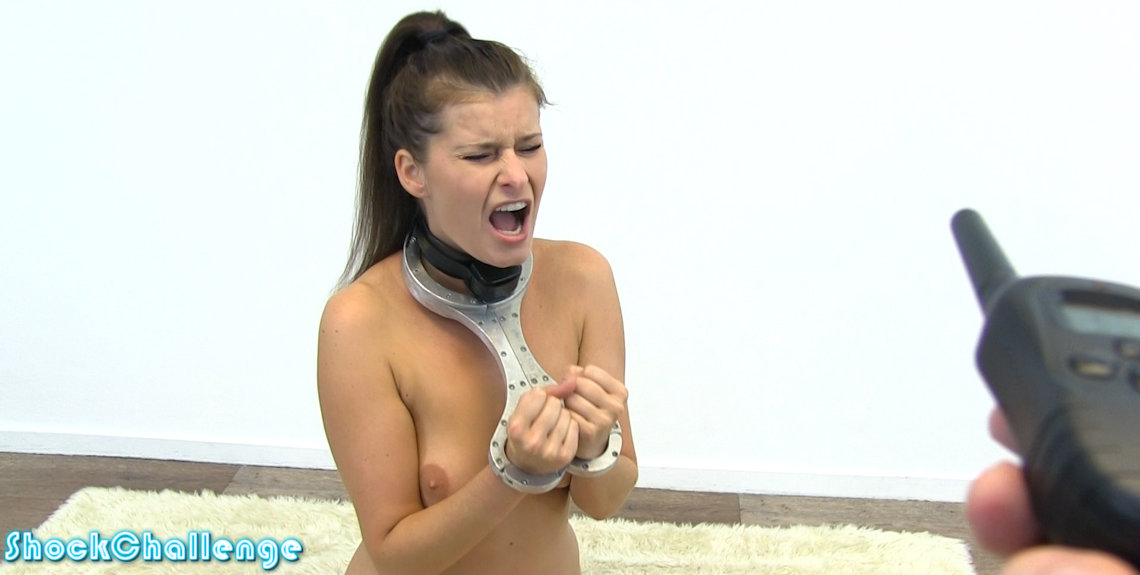 Shocked in a RigidFiddle! We just HAD to try it. Nelly was our not so willing victim, but she agreed because the prize money is always a good incentive. Let's see if she can handle shocks in a fiddle!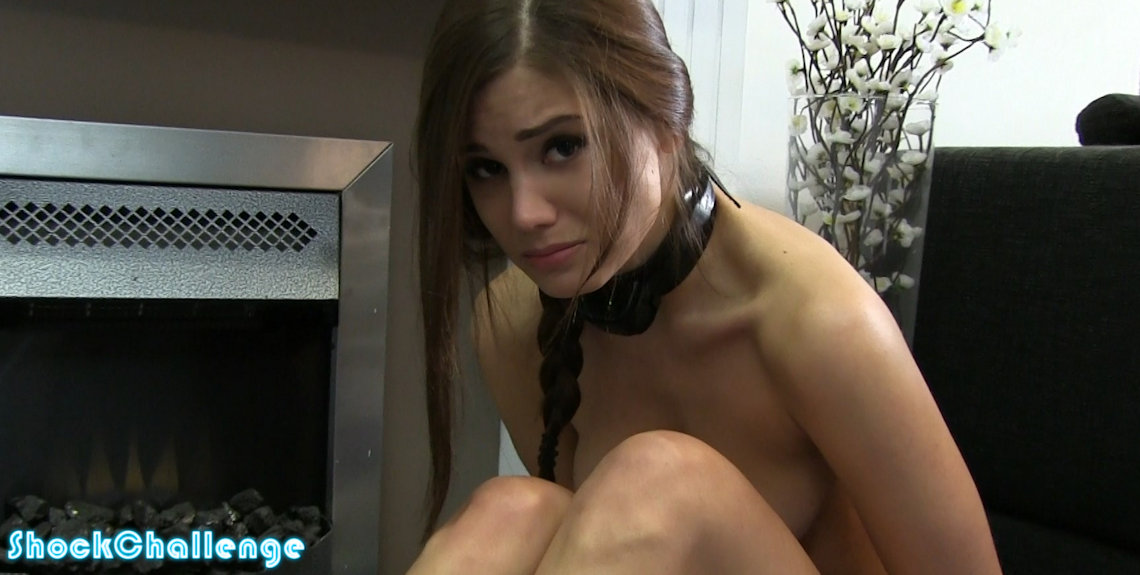 Possibly the most electro-sensitive girl we have challenged, Little Caprice is back to try a shock collar once more. But even at low levels she is crying and sobbing. It's not possible for her to go any higher. But it's Little Caprice! Nude and cuffed and shocked! Definitely worth it.
Updated every Saturday!
Latest Updates
Archives