Home
/ Posts tagged "Darina Nikitina"
Tag Archives:
Darina Nikitina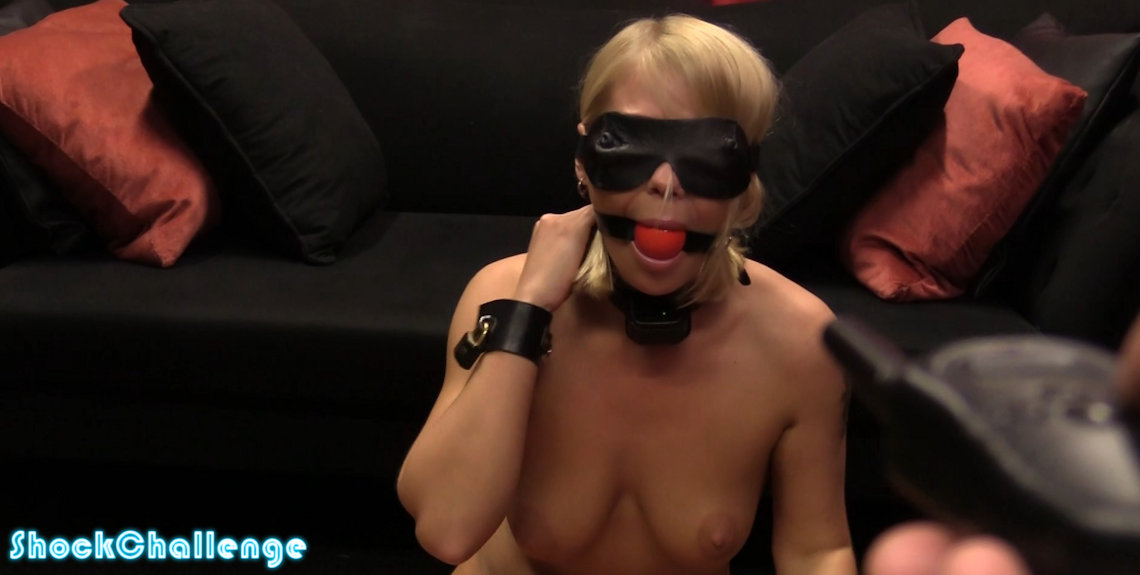 Darina Nikitina is back! She will take the Shock Challenge again, but this time she is required to ballgag and blindfold herself! Most terrifying if you can not see the shocks coming! Darina was shaking and sobbing, poor girl!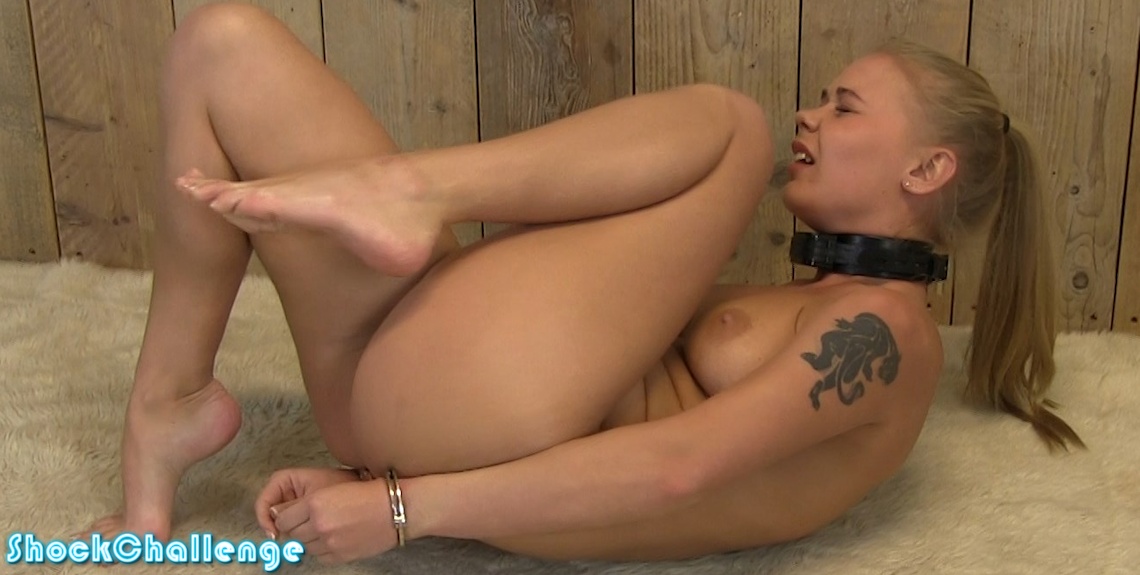 This is Darina's second challenge. And she really hates the collar now. This clever girl thinks she can pull on the collar to get the contacts off her skin. That doesn't work, because it is too tight (and locked), but she tries to touch the collar after every shock. We ended up handcuffing her behind her back. Darina struggled a lot, because we suddenly went from powerlevel 5 to 20 and gave her many shocks. She knows a trick to get her hands to the front again, but with all this shocking going on she couldn't do it. Great struggle!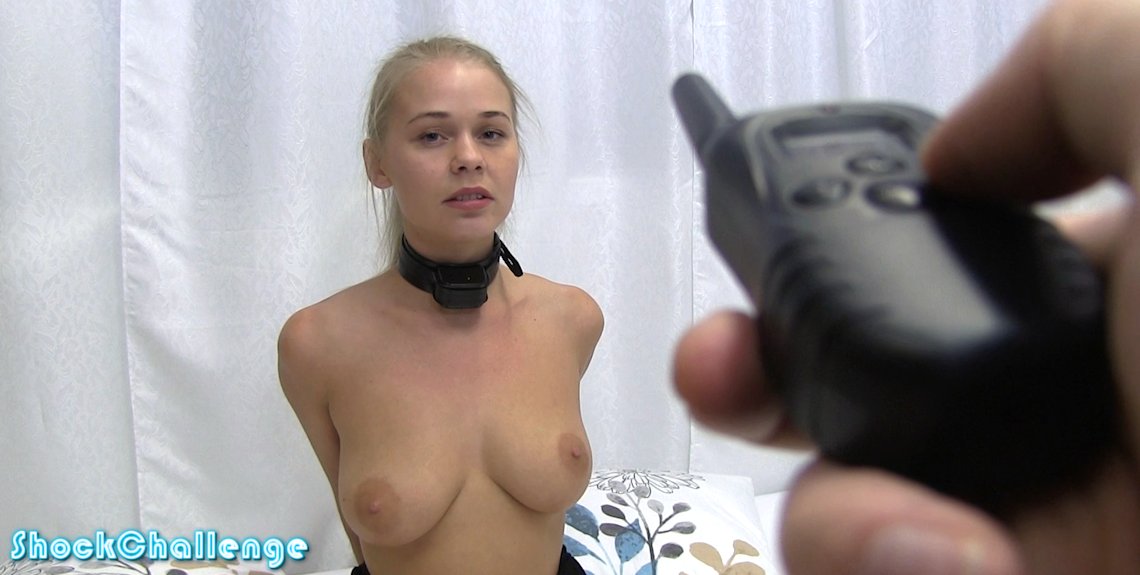 Playing with the pretty sub girl Darina from Russia was a lot of fun! We made her shock herself up to level 7 and she was really brave! We then shocked her a few times at level 10, which was quite extreme for her. So we gave her a choice, nipple clamp yourself or more level 10 shocks!