Monthly Archives:
October 2018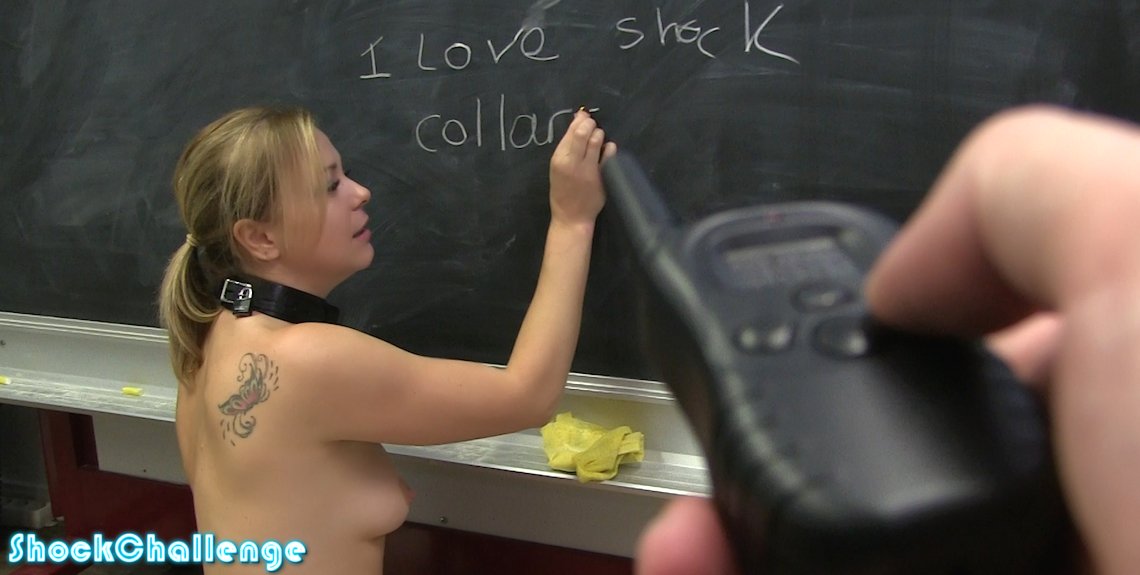 This cute girl from the UK told us she was into kinky things. We told her she could make some money by doing the shock challenge. 'Never heard of that, but I will try it!', Lucy Lauren said. Well, it was a lot harder than she thought, she already felt a big sting at level one, enough to make her jump and giggle at the same time. When she was told to write 'I love shock collars' on the blackboard, her back was turned to us, but she was so afraid for that next shock… we made her jump quite a lot, it was so hard for her to finish her task! Then we took it up to level 17, at which point Lucy Lauren finally stopped giggling. She was close to tears, but she made it!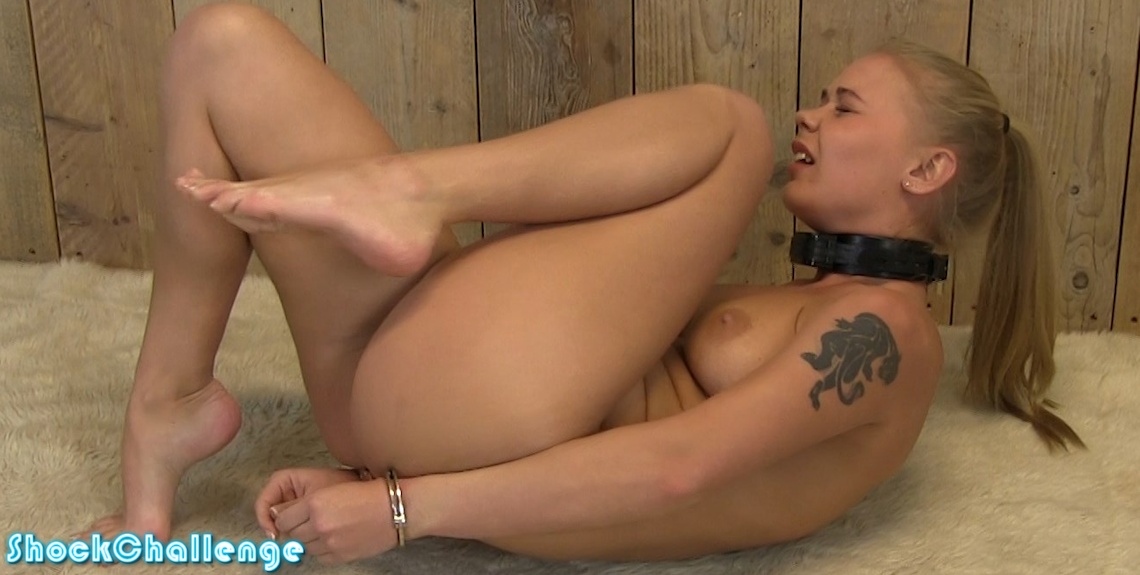 This is Darina's second challenge. And she really hates the collar now. This clever girl thinks she can pull on the collar to get the contacts off her skin. That doesn't work, because it is too tight (and locked), but she tries to touch the collar after every shock. We ended up handcuffing her behind her back. Darina struggled a lot, because we suddenly went from powerlevel 5 to 20 and gave her many shocks. She knows a trick to get her hands to the front again, but with all this shocking going on she couldn't do it. Great struggle!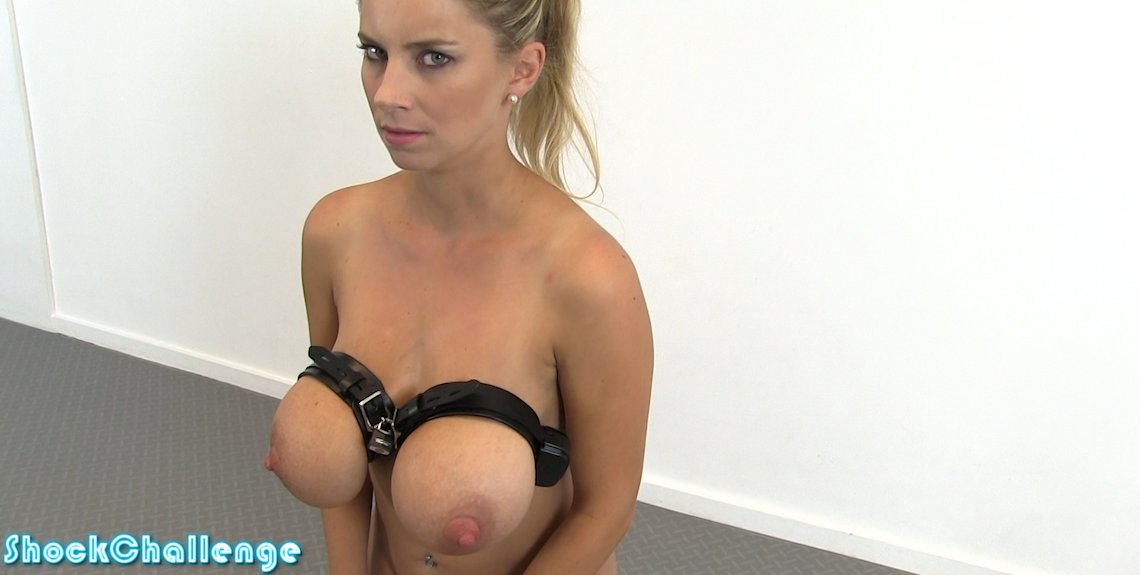 We caught Katarina after she was finished shooting for www.hucows.com, and we asked her if she was interested in a little challenge. We started by a bit of shocking to the SIDE of her neck. The electro contacts are actually on the muscles so we could make her head jerk to the side which was really funny. Katarina did not think it was funny at all. She started getting angry with us, so we changed the position of the shock collar – to her boobs! Yes we locked 2 shock collars onto her boobs! Unfortunately, Katarina got even more angry with us, and decided to walked out of the challenge. She did not make it and she did not get her prize. Oh well… it was fun anyway.
Updated every Saturday!
Subscribe to ShockChallenge.com