Monthly Archives:
December 2018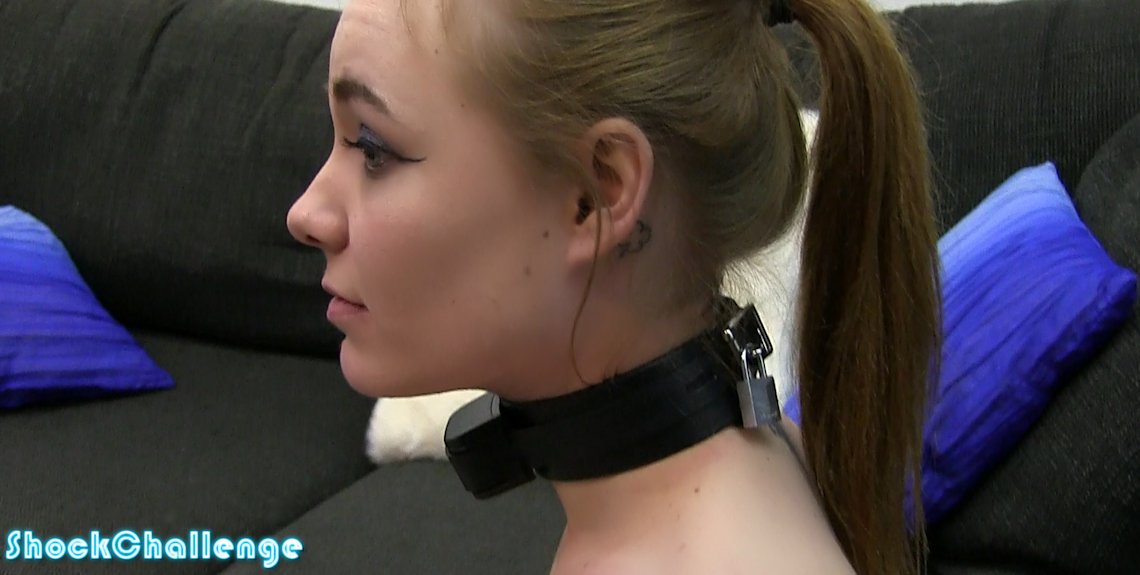 Roxy! Wow, this cute local girl wanted to try the Shock Challenge, and she thought she could take it. Her plan was to resist any involuntary reaction or sound. She started off well, but she started to let go of her plan at level 15. At level 25-30 she was sobbing and shaking like all other girls. Not a bad attempt!
Roxy is available for custom bondage and fetish shoots, by the way, contact us for your own Roxy video!!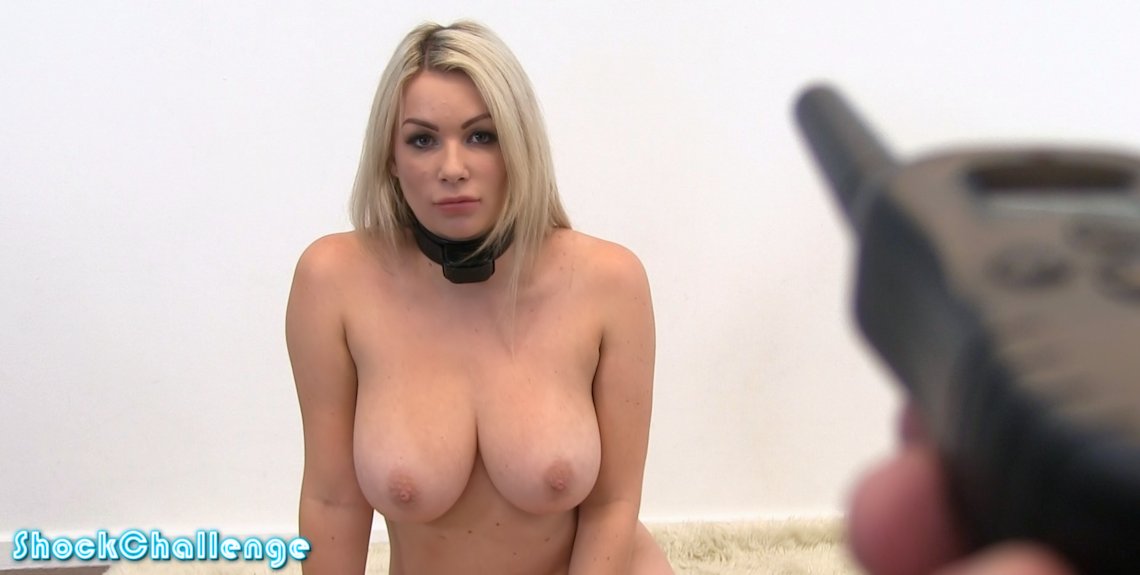 Penny Lee is here to take the challenge! She did not understand why she would have to be nude for a shock collar challenge, but she found out soon enough. Those huge natural boobs jiggle with every shock, and we don't want to miss that! Penny was a bit nervous, she does not like electro, but she made it all the way to level 25. Well done!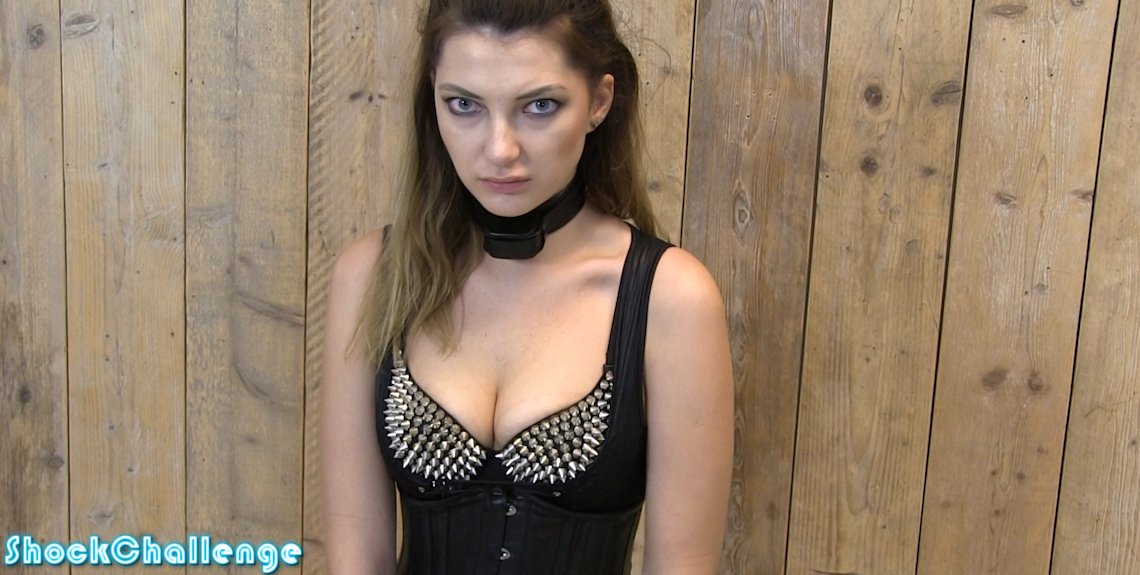 She is a Mistress… Kristin loves to whip and hurt people for her own pleasure. But can she take the shock challenge? She is quite tough, but by raising the levels we eventually got to her. Mistress Kristin was reduced to a scared little girl.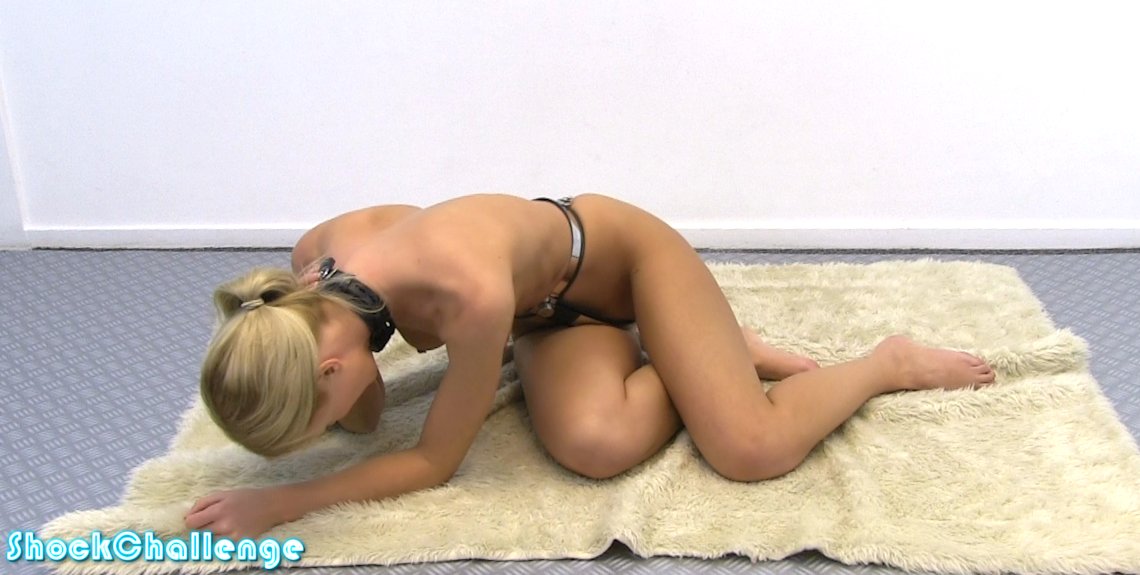 Beautiful submissive Sophie is back. She will soon start her own blog at BoundLife.com, taking over from the famous Gina. Sophie deserves her own website! She has been locked in her chastity belt for almost 9 months now, and her Master is a very strict keyholder. He sent her to us again for a shock training, because he thinks she is too weak and she breaks too soon. Well, we can not change that in one challenge, so Sophie still suffers a lot. Beautiful suffering though!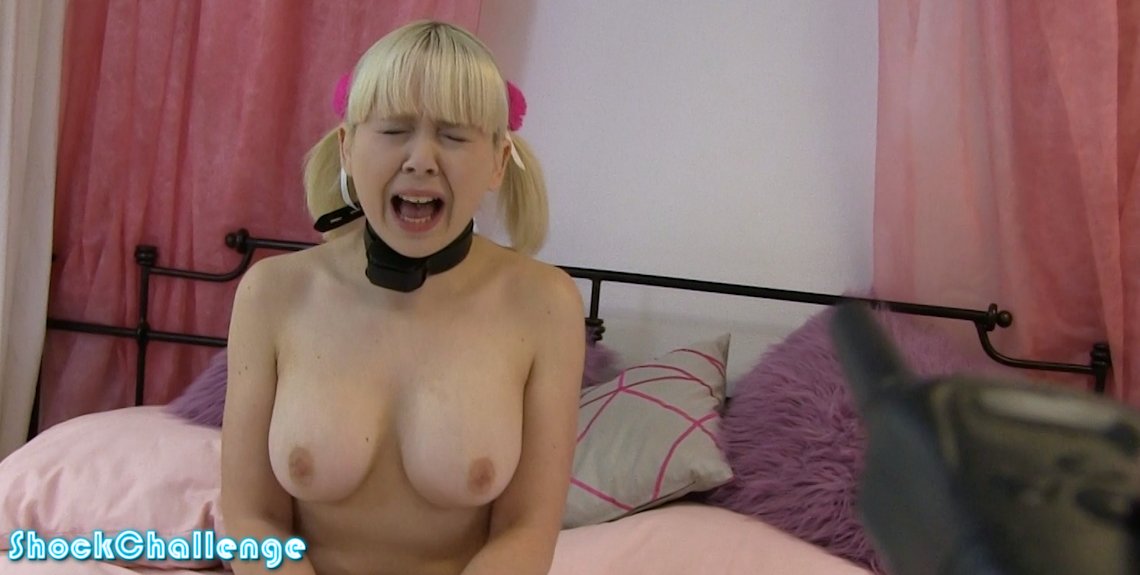 Tiny submissive girl Cherry English is here! She takes the challenge and we take her all the way up to level 30! With a nice double level 30 shock at the end, she makes it through without too many problems. What a girl!
Updated every Saturday!
Subscribe to ShockChallenge.com