Monthly Archives:
July 2021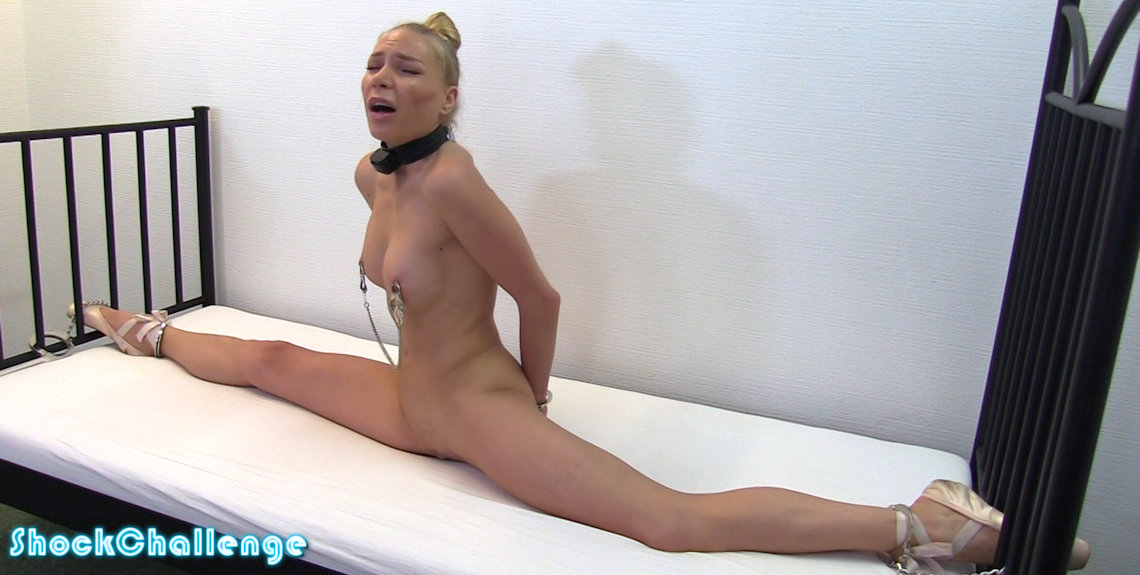 Ballet Sub Ella returns! A shock collar, nipple clamps, and handcuffs are all included in her challenge, as she tries to maintain her balance in a splits position. This professional ballet dancer really IS the perfect submissive!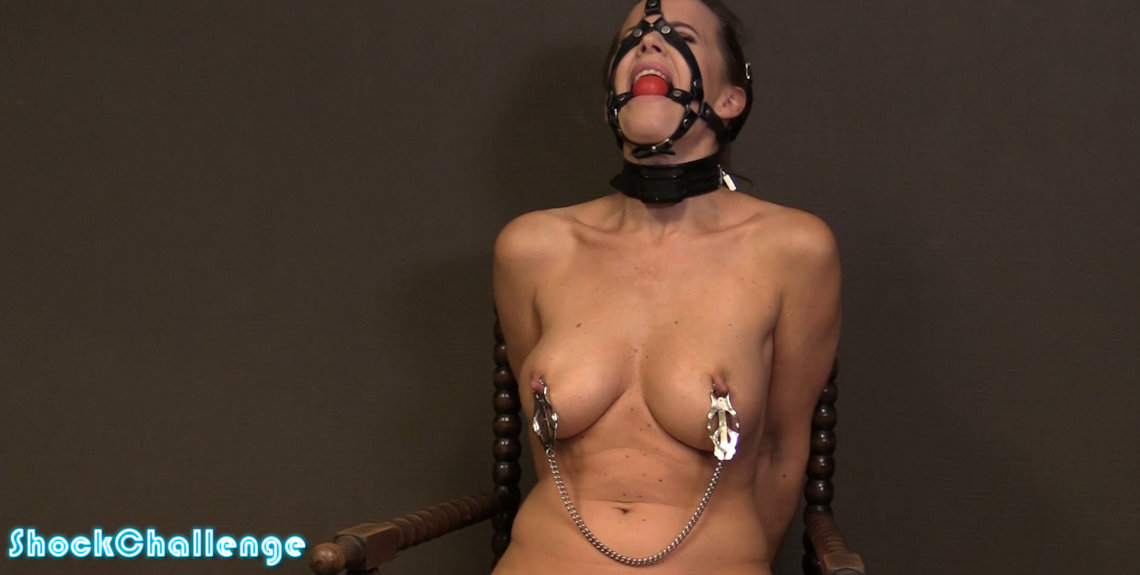 No increases today for Cindy Dollar. Starting her shocks at level 20 right away and nipple clamping her sensitive nipples is really harsh, but Cindy is so experienced, she needs a bigger challenge every time! Not easy, but she made it!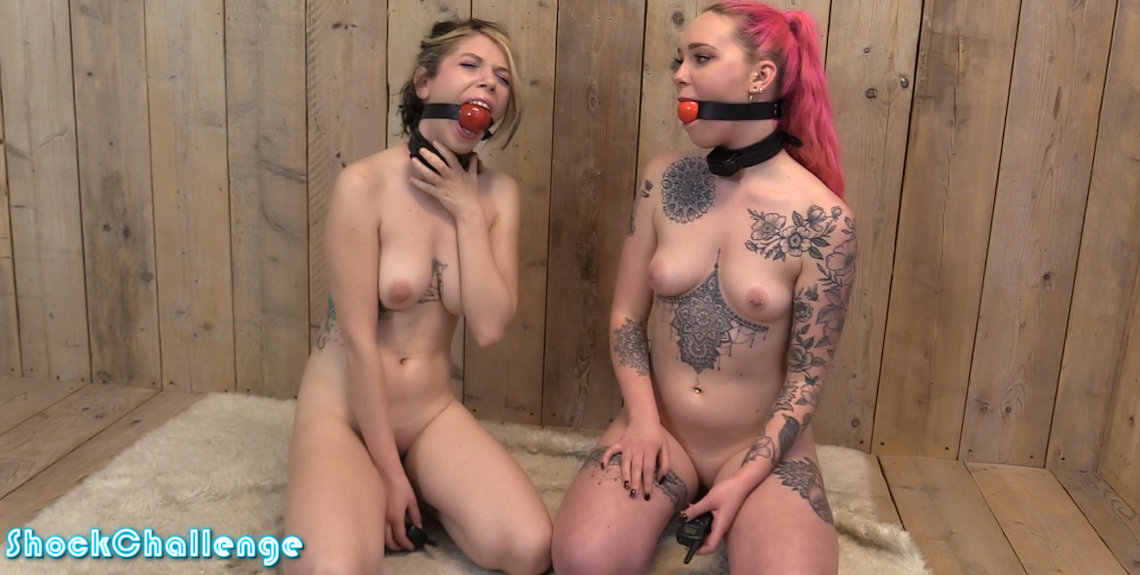 Lolly Anne brought her friend Dandelion (pink hair) this time. Giving them each other's remote controls was probably a very evil idea. These girls first shock the hell out of each other (Lolly Anne increased the levels much faster than her friend), before realizing what they are doing. Fitted with HUGE gags, they can't communicate, but they manage to reach a truce as the shock levels got too high for them to bear.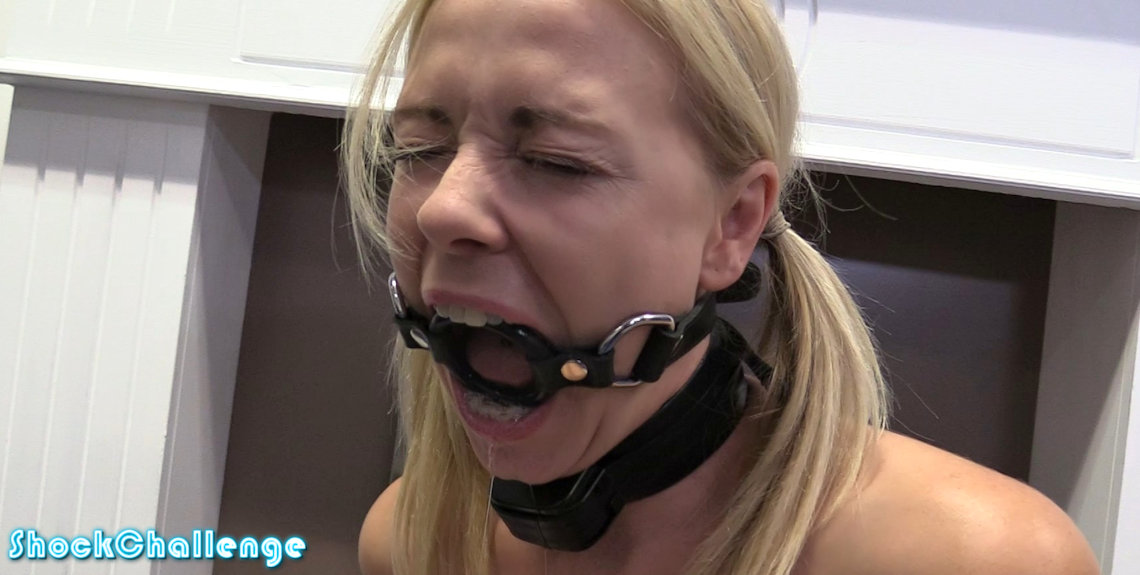 We managed to fit a 2.75 inch ring gag in Lucy's mouth! She immediately started drooling a lot. Lucy hates electro play, but she was determined to take this challenge. Lots of shocks and drooling in this video!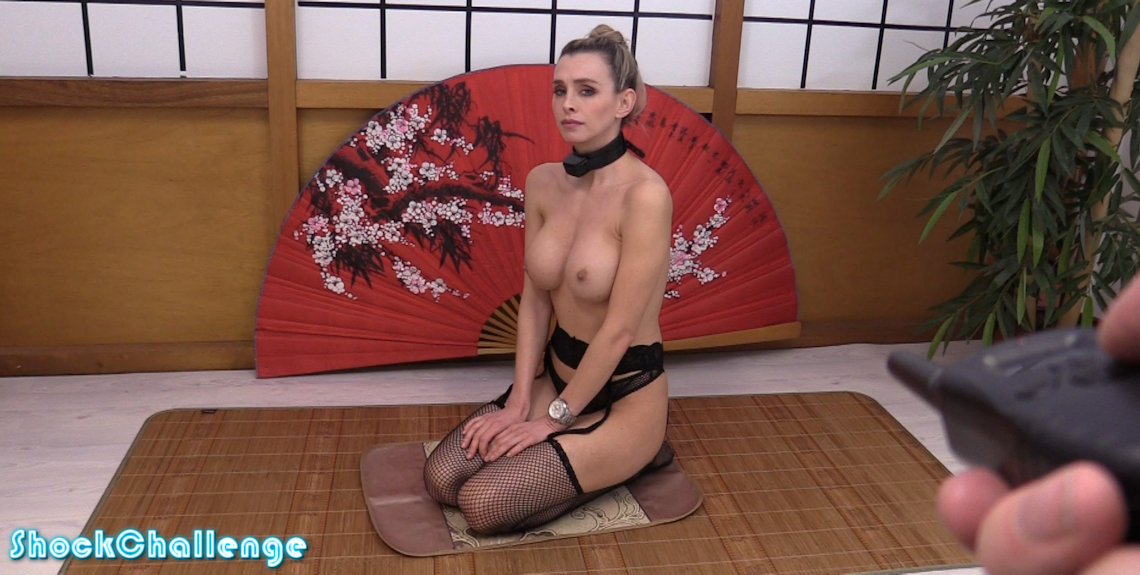 Coxy returns for some more shocks! She knows how to deal with electro now… she just clenches her fists and teeth and takes the shocks as they come. She always makes it to the end. What a trooper!
Updated every Saturday!
Subscribe to ShockChallenge.com