Monthly Archives:
July 2018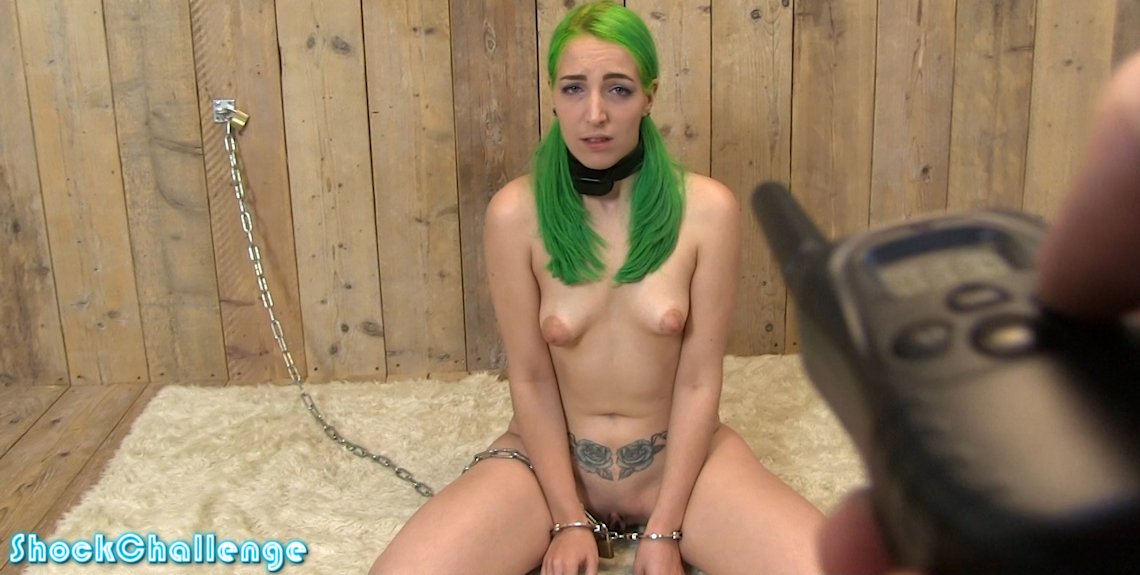 Liz Rainbow is cuffed to the wall and she will only be released after she completes this shock challenge! We start her off at level 3, and go up to level 12, which is too much for her. But she's not done! We give her the remote and tell her to shock herself one last time. It is soooo hard to press that button yourself…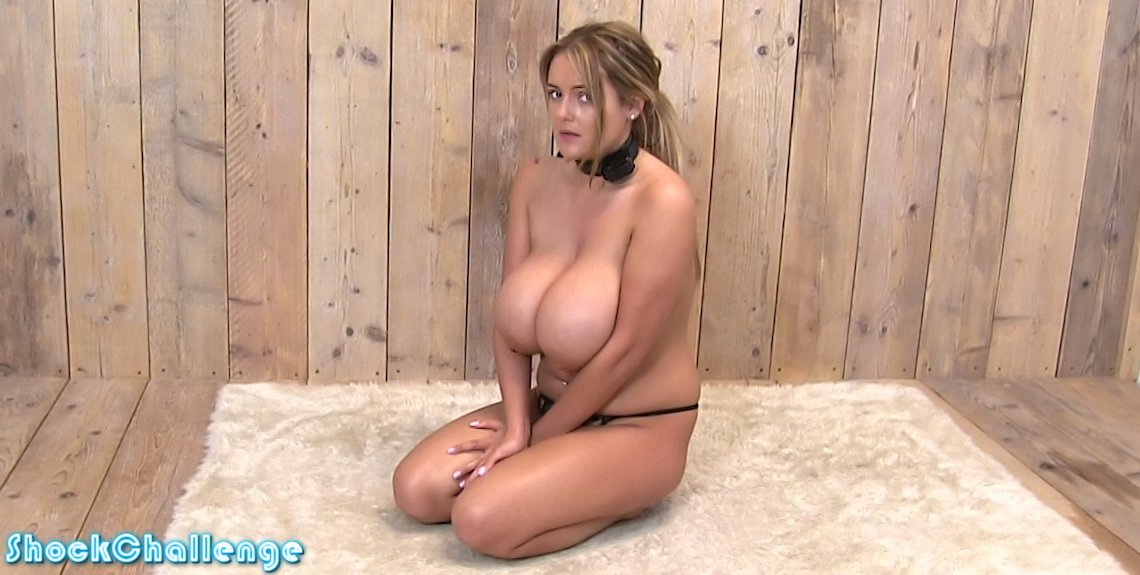 Katie Thornton's contract deal with a number of fetish websites meant that she also had to shoot for ShockChallenge.com. Obviously, she wasn't too happy about it, but she did it. She took a level 10 shock at the end! Not bad for a first time!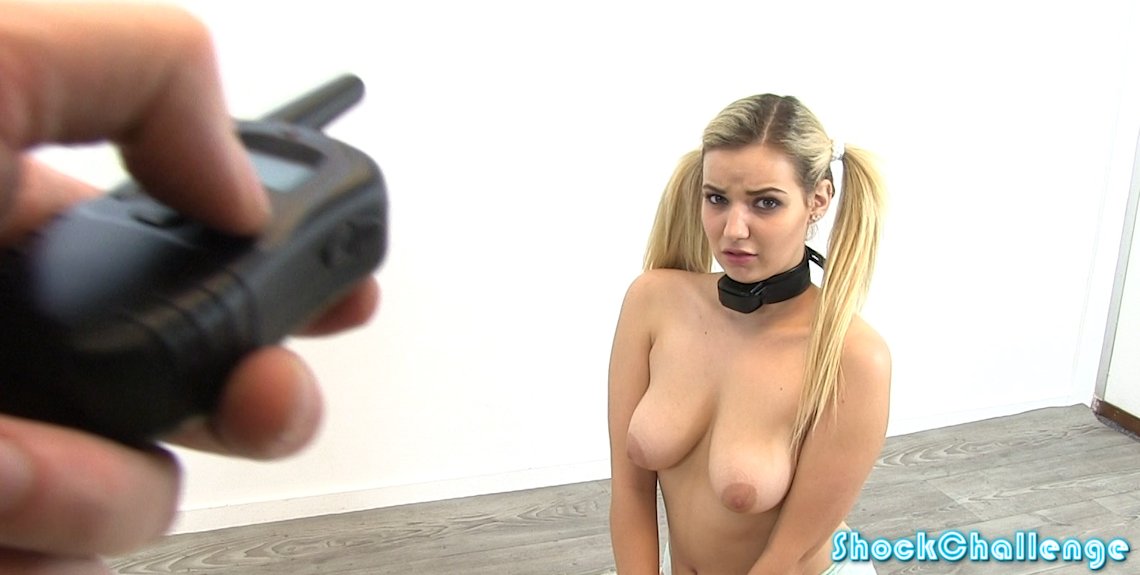 This cute girl from the UK volunteered to test our shock collar. Well… at first. Once it was locked on and she had a few shocks, she wanted it off, but we kept shocking her all the way up to level 12. She hates us now.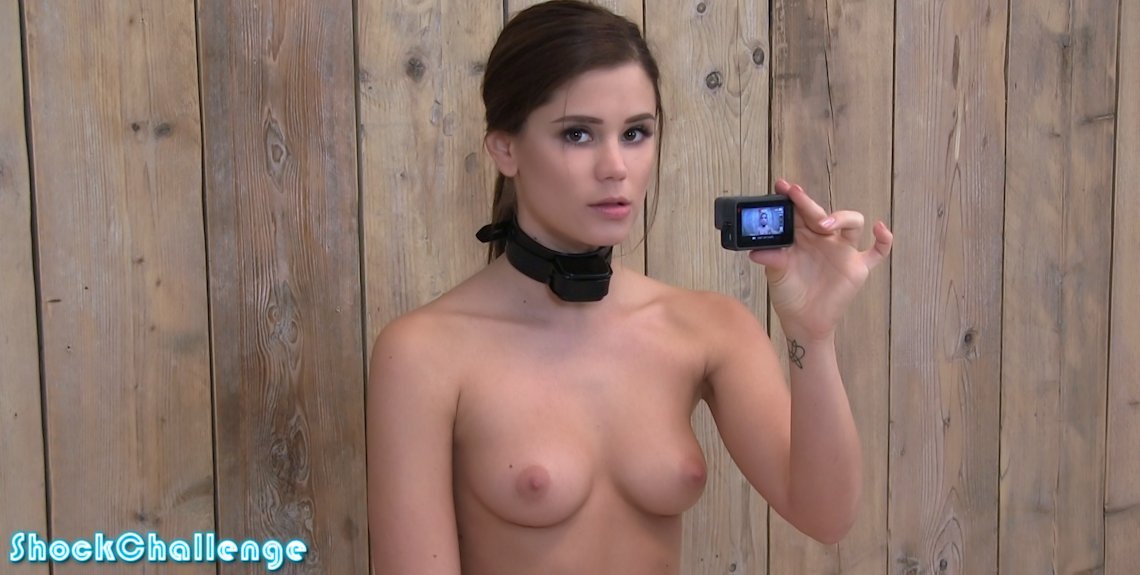 Little Caprice visited us to make a 'fetish vlog' for her website Little Caprice Dreams. She thought it would be a good idea to take the shock challenge to show her fans what fetish is all about. She even collared herself! But she couldn't handle the shocks. We had to end the challenge at level 6. Although we sneaked a little final shock in at level 15 at the end! Unfortunately, that was way too much for her, and she will never do this again… she says. Check out the behind-the-scenes footage of her 'fetish day' at her own site Little Caprice Dreams!
Updated every Saturday!
Subscribe to ShockChallenge.com