Monthly Archives:
February 2019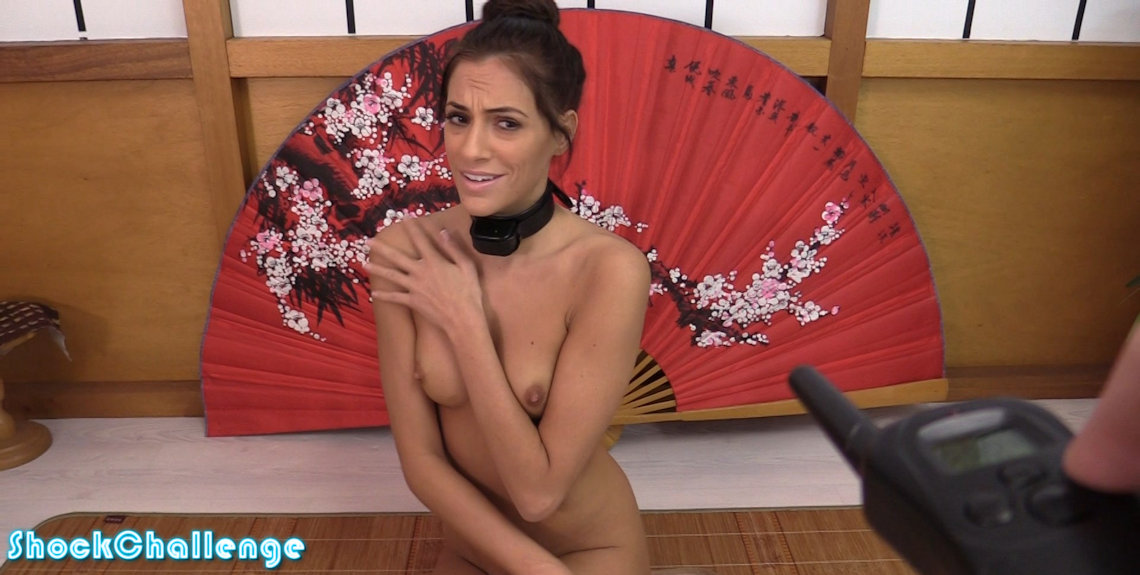 Tall brunette dancer Britney is back! She thinks she can resist the pain, and just ignore it. That was her plan to get to the cash prize. And to be fair, she seems to be doing pretty well at low levels. But when we reach 25, Britney lets out a yelp and starts clenching her fists. We got her again!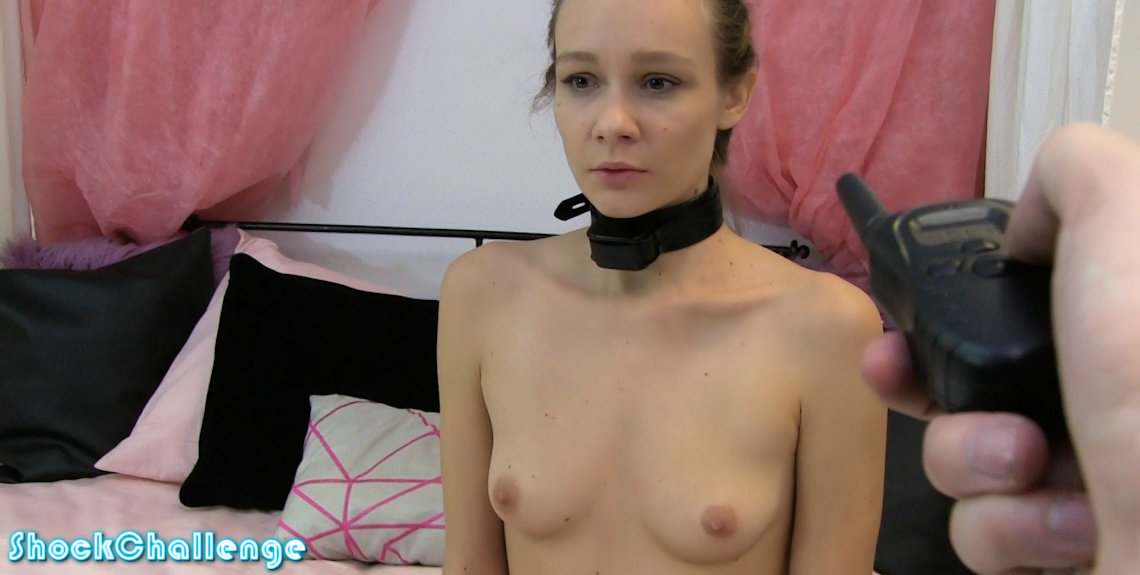 Please welcome Mira! She is a cute teen in need of some quick cash. That's why we offer the shock challenge! Sit through the shocks and get cash, it is very simple! Mira is very brave, but nervous. She probably needs handcuffs next time. She did well, watch her video!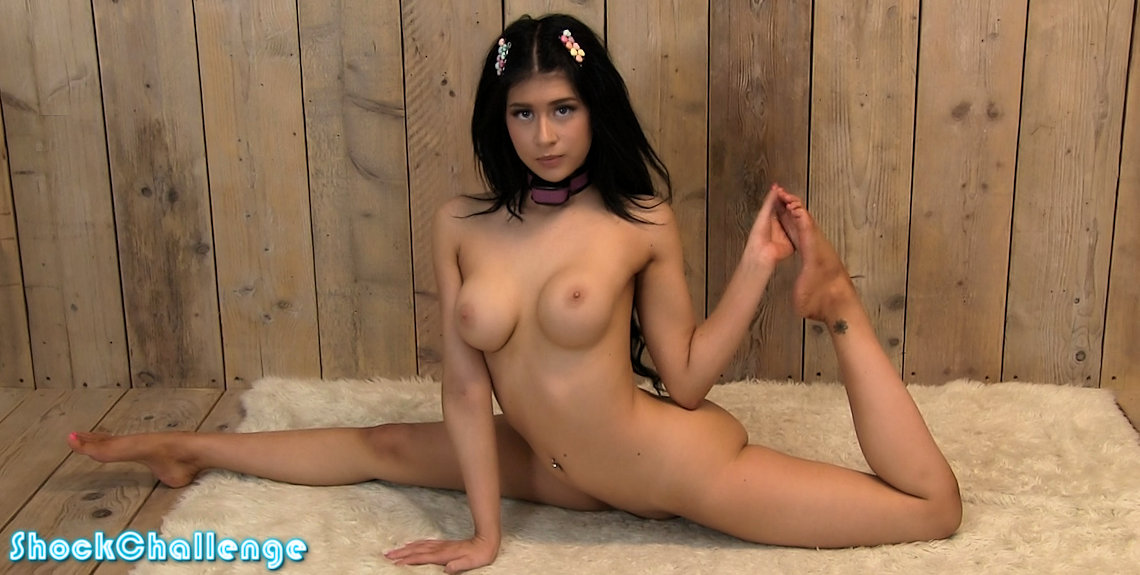 A new gymnast girl! Cute little Atlanta Moreno wanted to take the shock challenge to earn some cash, but she soon found out it was a lot harder than she expected. We asked her to show us her gymnast and contortion skills, but we interrupted each exercise with a shock! Little Lanta made very cute noises, as she got more and more frustrated. She is a keeper!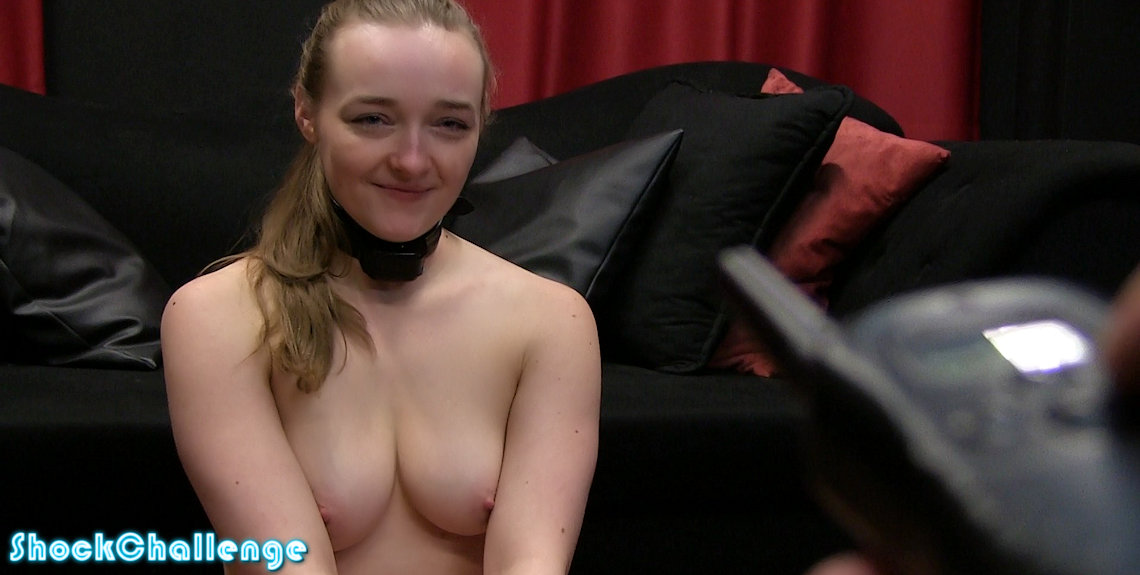 This submissive from Scotland returned to take it further than last time! TWICE as far, to be exact. Not many girls can reach level 40, but Kerry is a lot tougher than she looks. She still makes those cute sounds with every shock 🙂
Updated every Saturday!
Subscribe to ShockChallenge.com