Monthly Archives:
August 2022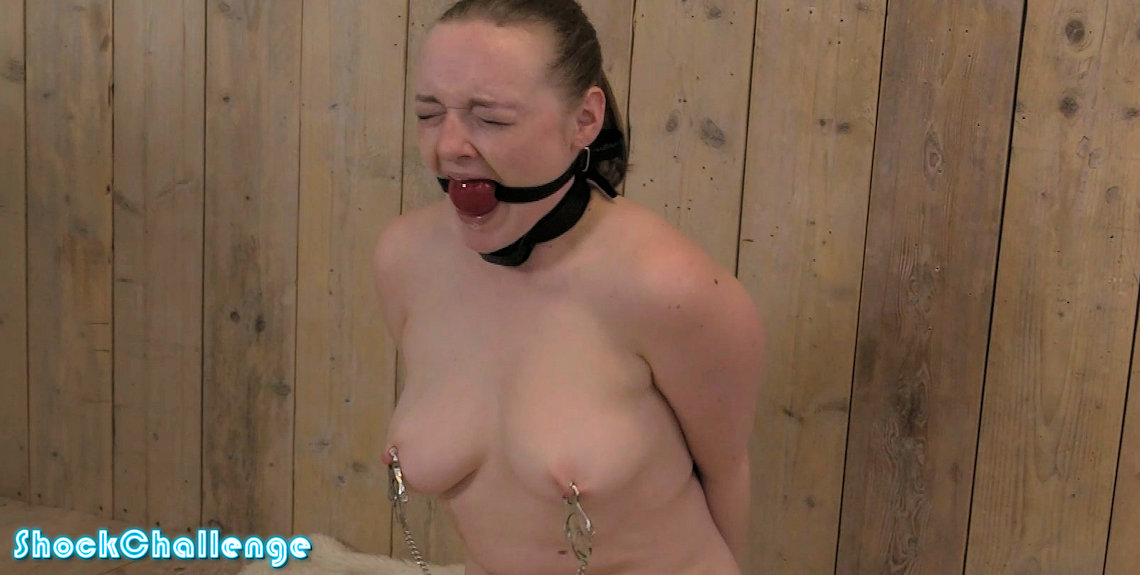 Cute Kerry loves a challenge! She got four in one: shock collar, handcuffs, big ballgag, and nipple clamps! Every time she reacts to the shocks, the clamps move around, hurting Kerry's sensitive nipples. Lots of drooling too!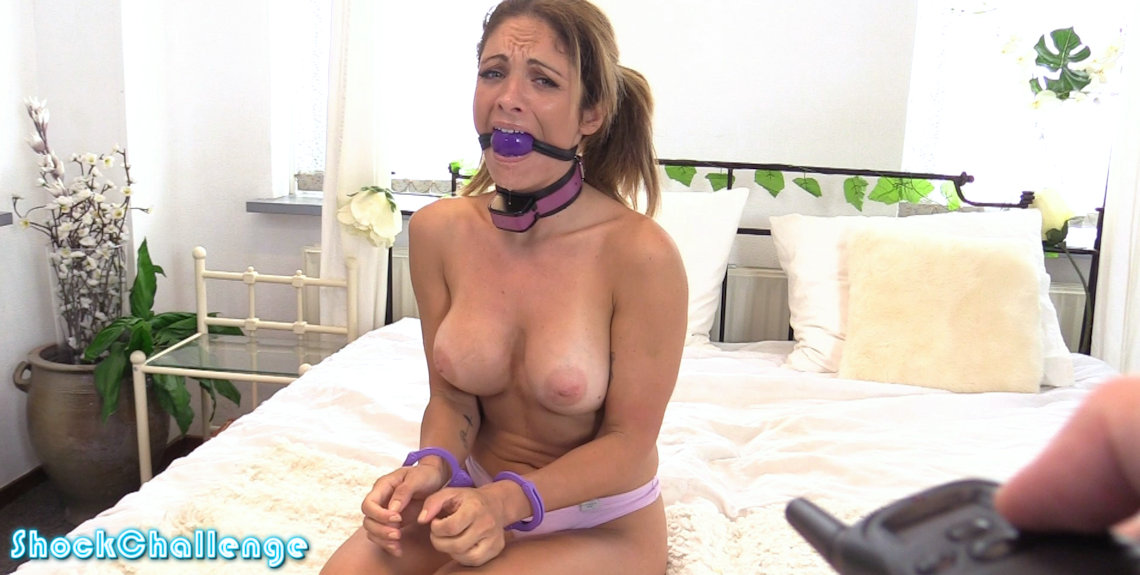 Cute Alba is a cute but tough bondage model from Italy. Will she able to handle the shock collar challenge? At the end of the video, I tell her to take the remote and shock herself. Can she do it?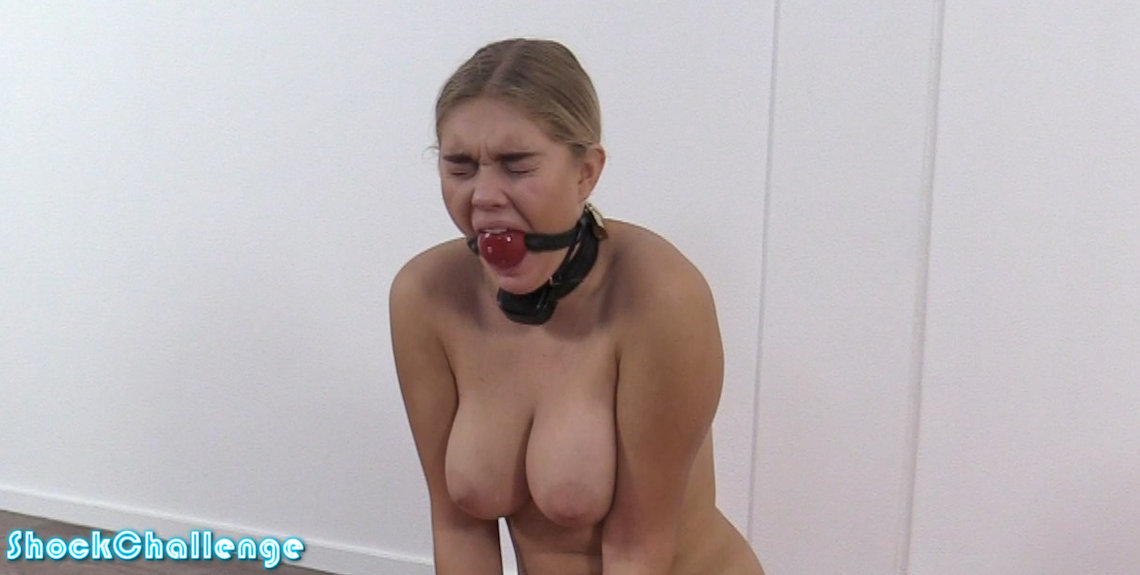 It's almost like Denise cares more about not trying to drool than the shocks. But she can't help it, with every shock drool comes flying out, dripping all over her big boobs.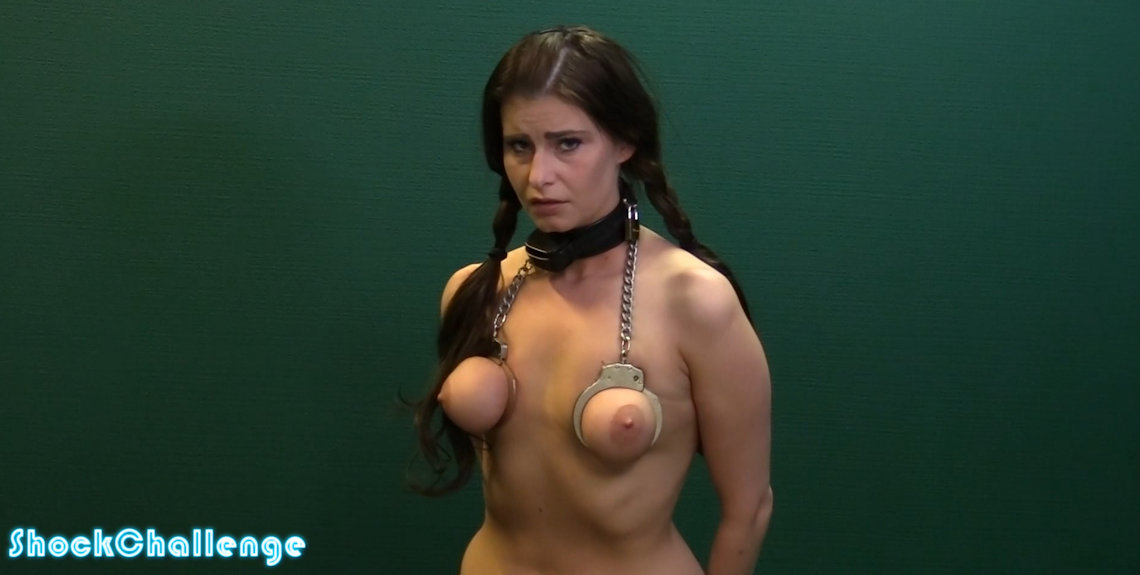 Electro play is not Nelly's favorite, but she will always come back to take the Shock Challenge. Very brave! Today, she is tightly boob cuffed, and ready for her shocks. We love Nelly!
Updated every Saturday!
Subscribe to ShockChallenge.com
Latest Updates