Monthly Archives:
June 2020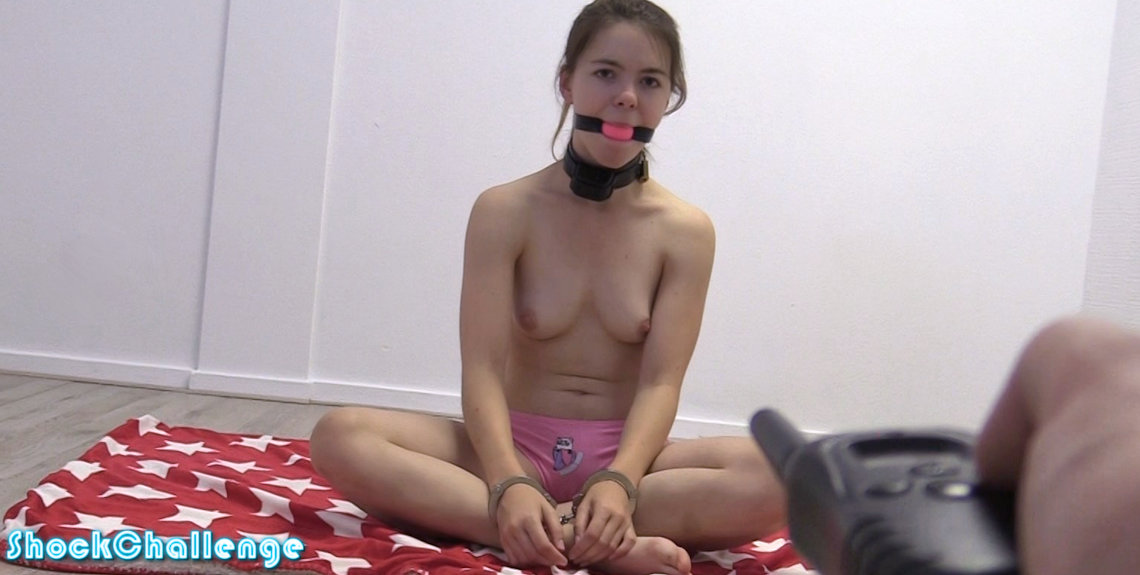 19-year old Lina Roselina is back for another Challenge! She is so cute! We tell her to lock on some handcuffs and strap in a pink ballgag, but she still makes the challenge all the way up to level 40!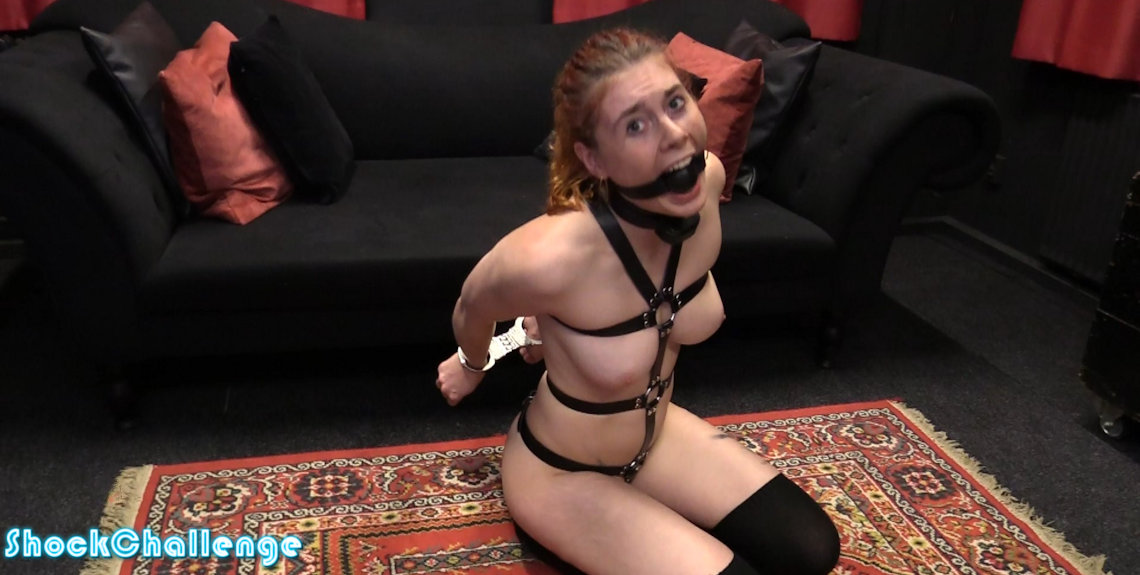 Muriel is very sensitive at low levels already. We kind of forgot about that, and took it all the way up to 45. Which was probably a bit too much for Muriel, but she made it! Lots of drool and angry panting! Extreme shocks!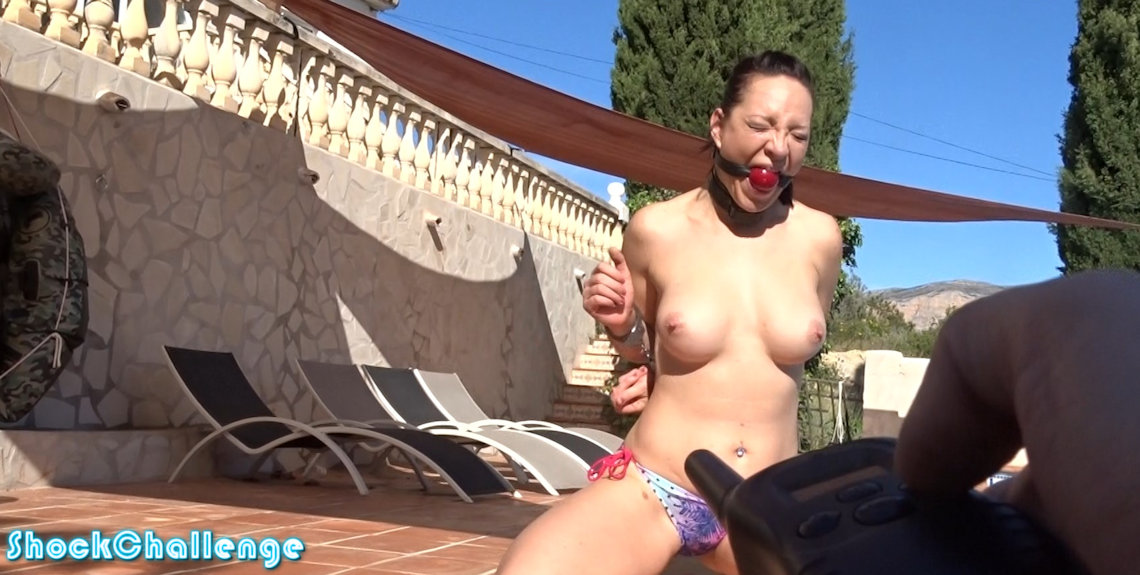 Handcuffed by the side of the pool, Katarina Blade is going for another shock collar challenge! It's very painful, but at least the weather is good!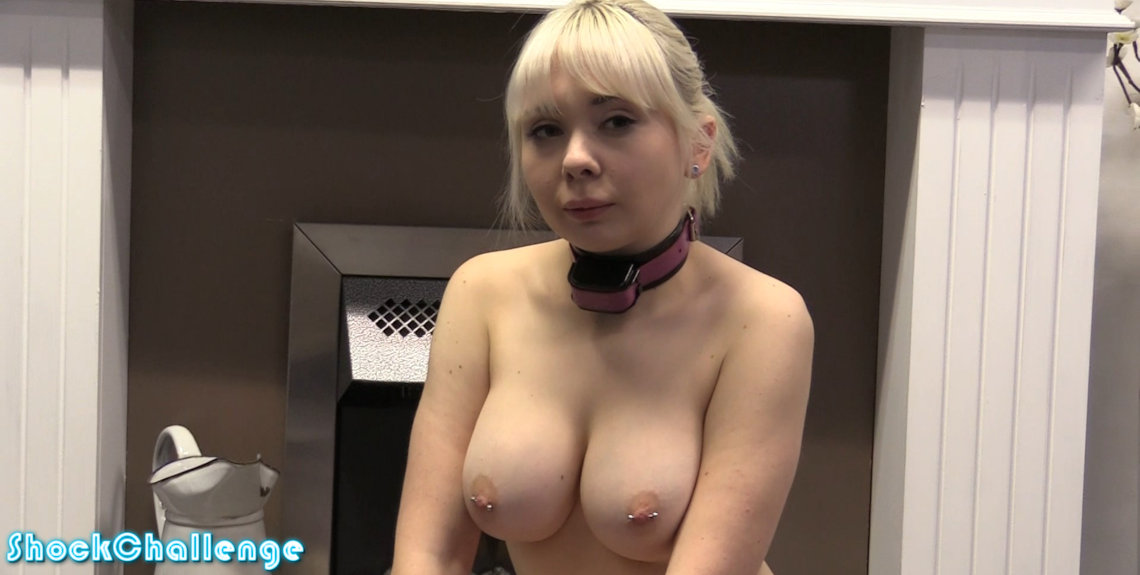 Super submissive Cherry English needs some shock collar training! She can take quite a lot, but not without whimpering and drooling. It's great to see her taking the challenge again!
Updated every Saturday!
Subscribe to ShockChallenge.com