Monthly Archives:
November 2022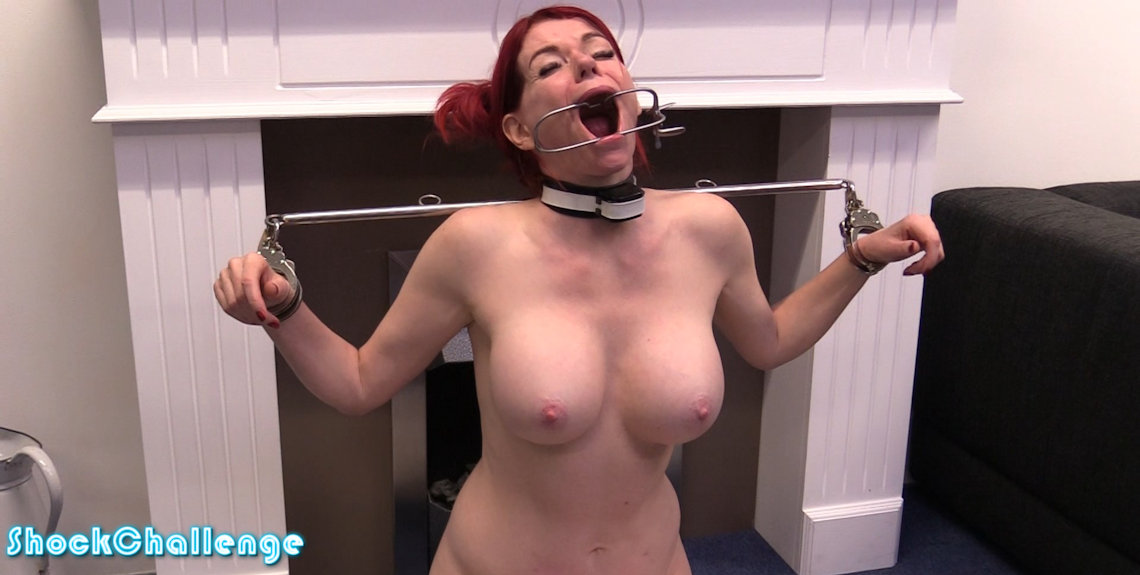 Latex Rapture takes the shock challenge locked in a spreader bar! Her mouth is kept open by a large mouth spreader. The shocks keep coming, a big challenge for this cute redhead. She loved it!!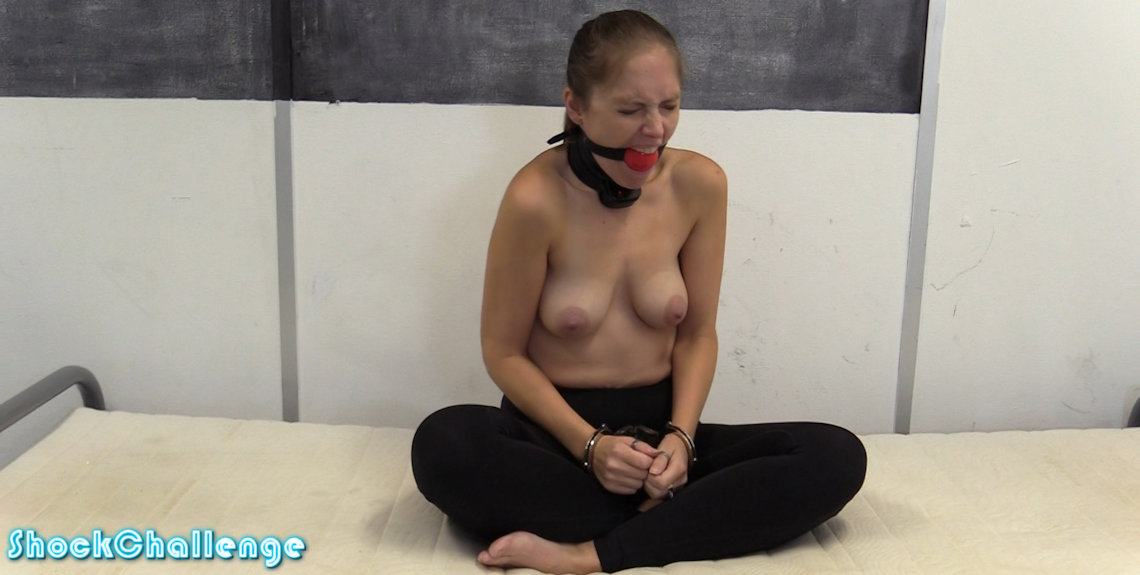 Famous bondage star Rachel Adams returns to take the shock challenge! She is gagged and cuffed, trying to get through the higher levels. Rachel likes a good challenge, she is a tough girl!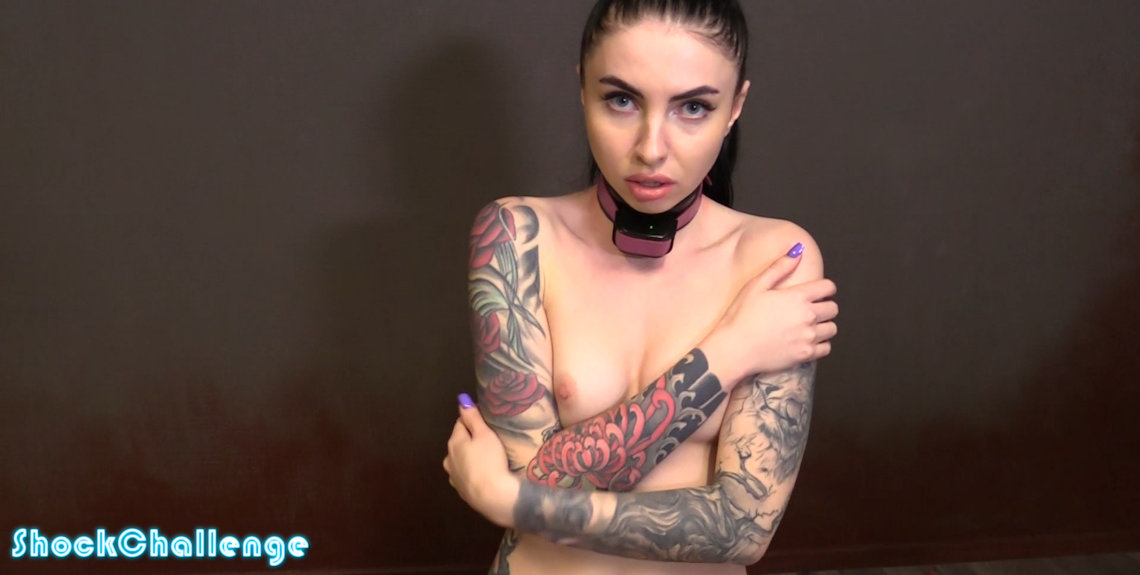 Vivian Wood is a very new model! Never been cuffed, never been gagged, and certainly never been shocked! Let's see how she does!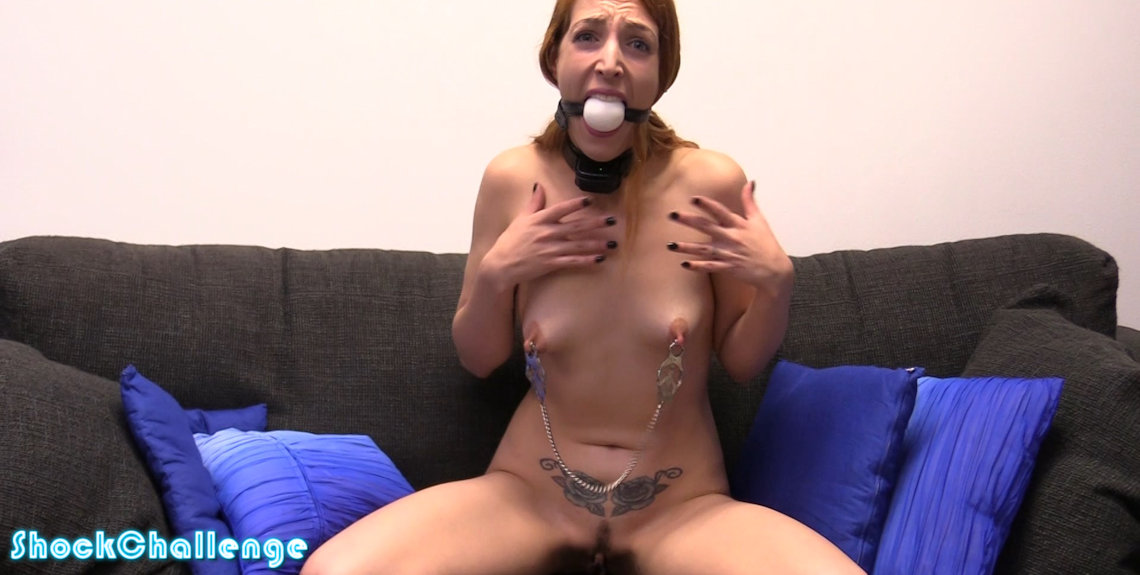 Poor Liz has very sensitive, highly conductive skin. Not good for taking shock collar challenges probably, but she is back AGAIN and she wants another go. Alright, but with a big drooly gag, clamps on the very tips of her nipples, and handcuffs behind the back, it is not going to be easy!
Updated every Saturday!
Subscribe to ShockChallenge.com
Latest Updates