Monthly Archives:
October 2020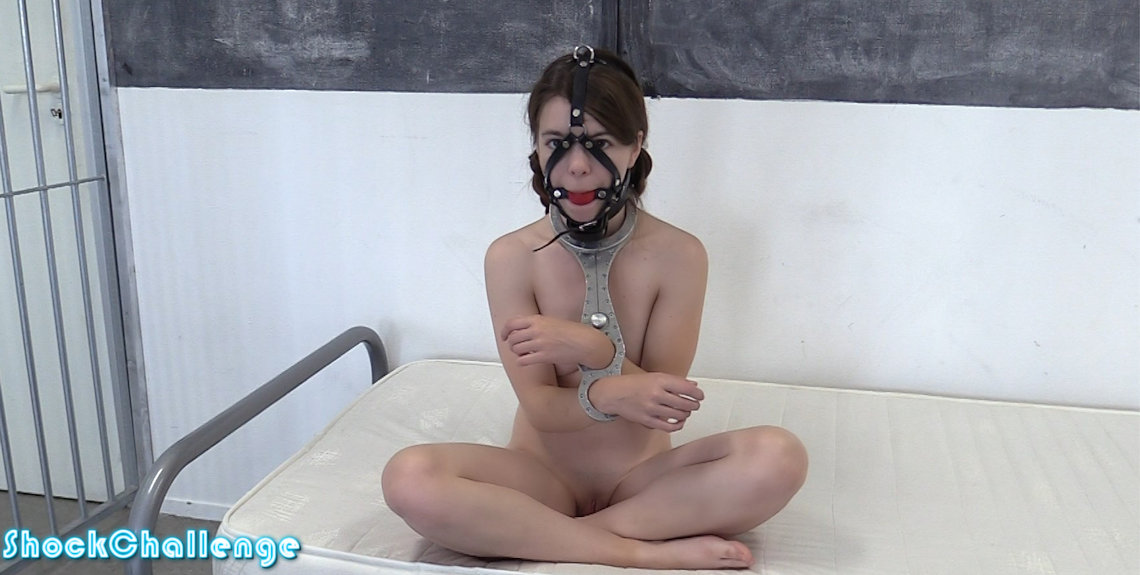 Lina Roselina is back for a new shock collar challenge! She is naked, gagged, and fiddled in the prison cell, waiting for what is to come…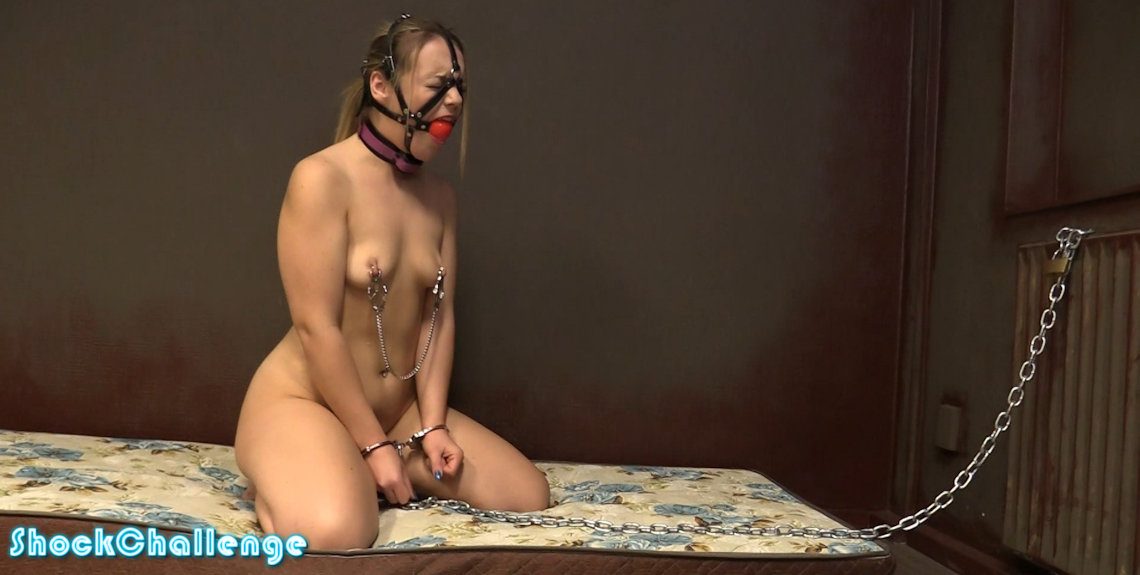 Young Diamondly is back for more! She is chained to the wall, and after a few shocks she has to nipple clamp herself. Diamondly has some trouble dealing with the increasing shock levels, so we needed to gag her to get to level 30. Lots of drool and screaming, but she made it!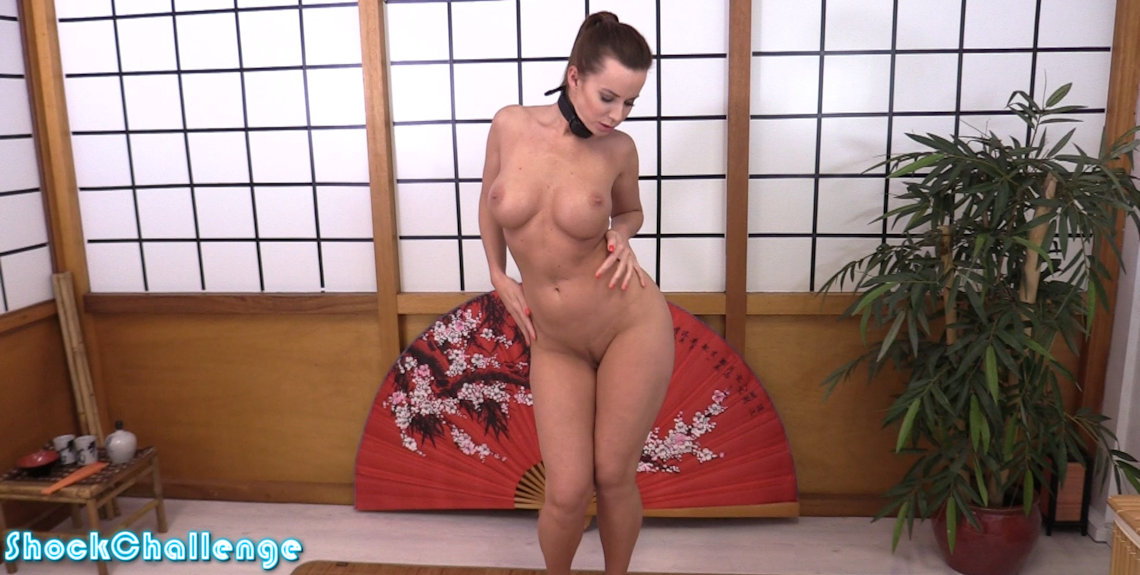 Can Cindy Dollar do a strip tease and then a sexy nude dance while getting shocked! Turns out it's not so easy!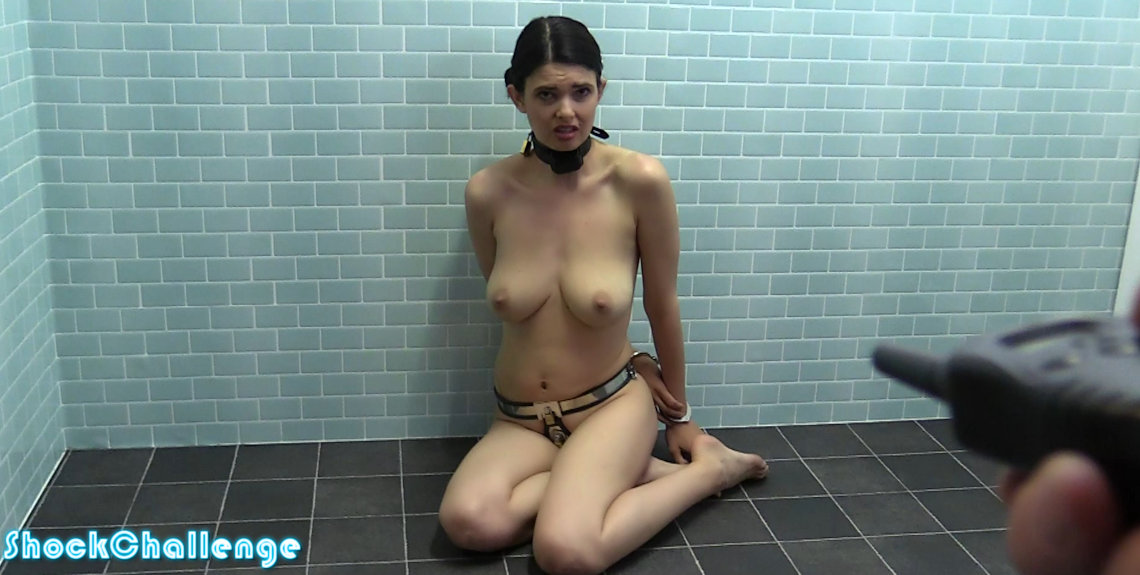 Yasmine is back! This tiny big boobed girl is determined to do better than the last times. Let's see how she coped with the shocks today!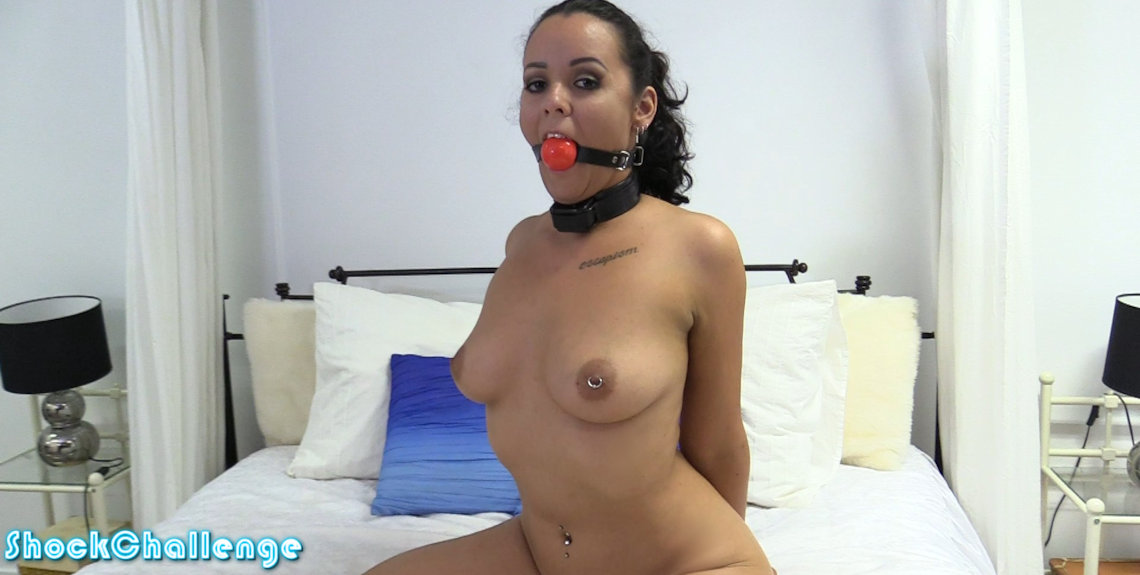 A new girl takes the shock collar challenge! It is Scarlett Hope, who is quite tough at the start, but once she is gagged and cuffed the higher levels are too much for her. She got really far though! Impressive first time!
Updated every Saturday!
Subscribe to ShockChallenge.com