Monthly Archives:
March 2019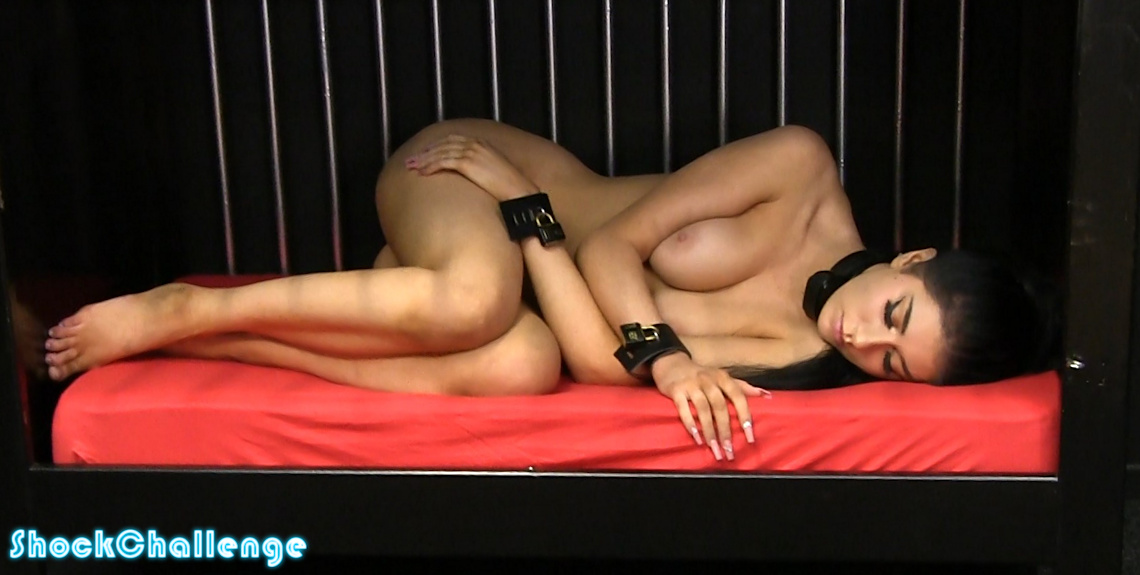 Little Lanta was taking a nap in her cage, but she has been trained to immediately sit with her legs open when she feels a shock on her neck. Still a bit sleepy, Little Lanta is in another shock challenge before she realizes! Can she take it a bit further this time?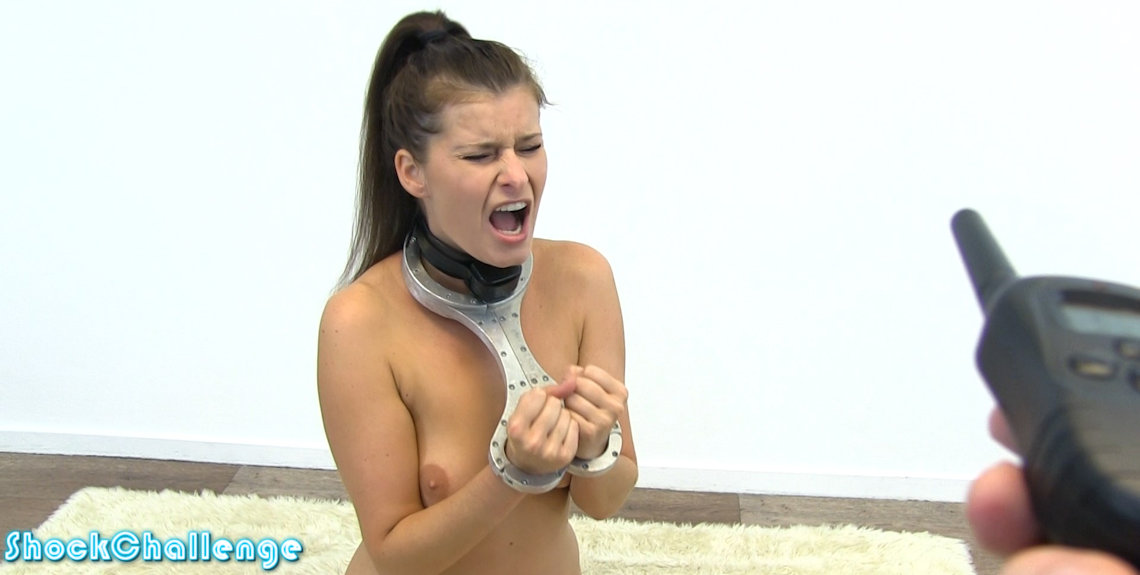 Shocked in a RigidFiddle! We just HAD to try it. Nelly was our not so willing victim, but she agreed because the prize money is always a good incentive. Let's see if she can handle shocks in a fiddle!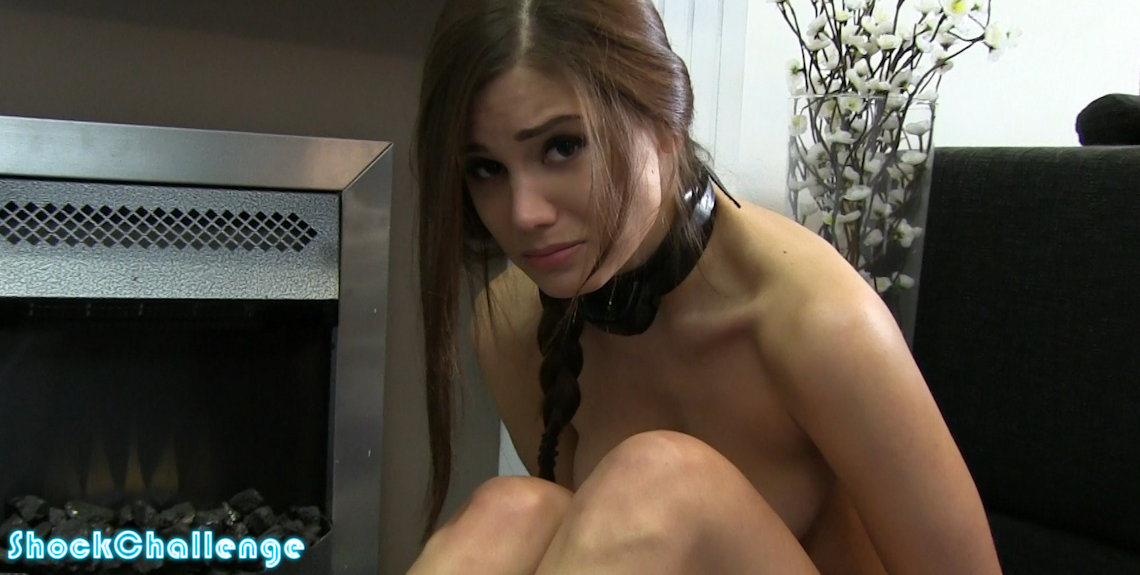 Possibly the most electro-sensitive girl we have challenged, Little Caprice is back to try a shock collar once more. But even at low levels she is crying and sobbing. It's not possible for her to go any higher. But it's Little Caprice! Nude and cuffed and shocked! Definitely worth it.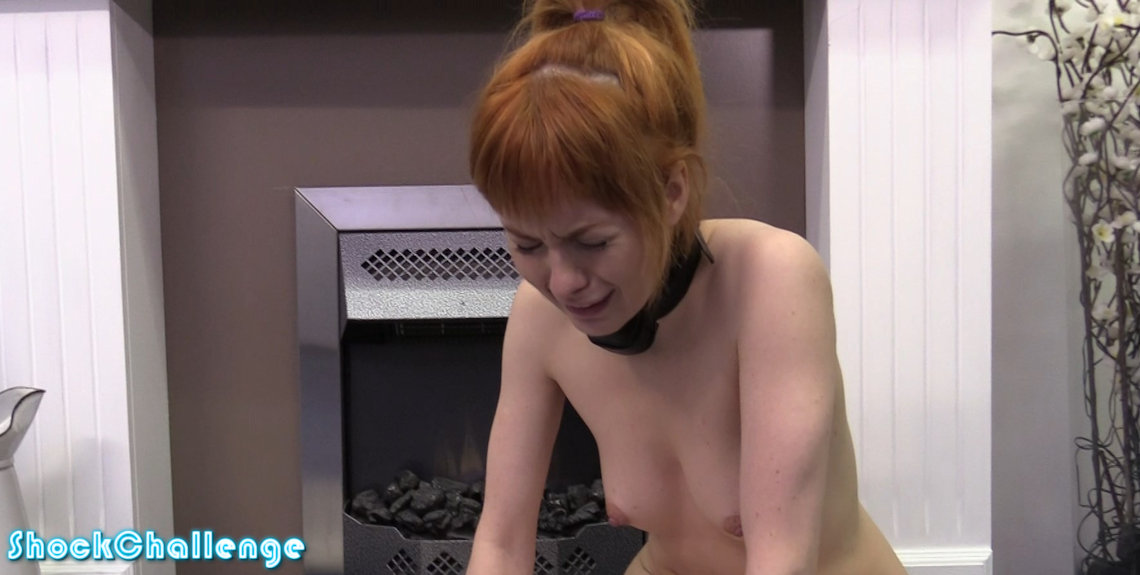 Poor tiny redhead Polina! She wanted to do the challenge for money, but she is too sensitive. Maybe the shocks are bigger for her, because she has very small neck? We are very proud of Polina though, she got to a high level on her first try. She started crying, but she made it!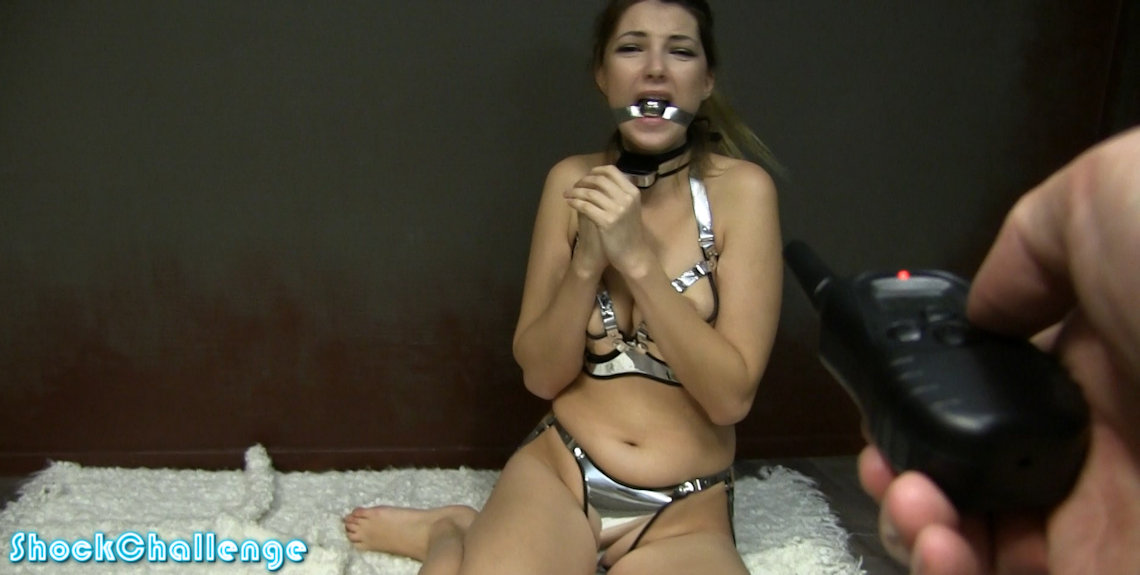 Mistress Kristin is back! Last time she wasn't too happy about getting shocked. But she really could use the prize money, so she decided to give it another go. She was wearing an awesome silver bikini, so we added a silver touch to the shock collar. And we gagged her with a silver ballgag too! Mistress Kristin is one of our favorite girls to shock, she is not a submissive!!
Updated every Saturday!
Subscribe to ShockChallenge.com
Latest Updates