Home
/ Posts tagged "Darina Nikitina"
Tag Archives:
Darina Nikitina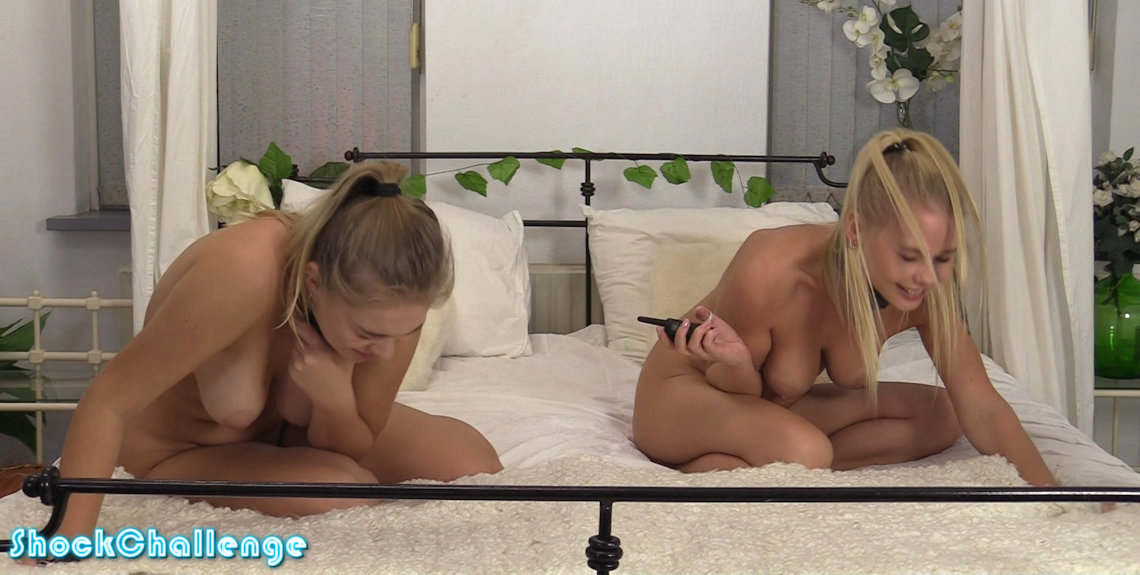 These two blondes are supposed to be best friends. But are they? They went completely over the top, shocking each other really fast and hard. I couldn't even keep up with the level changes. Total chaos!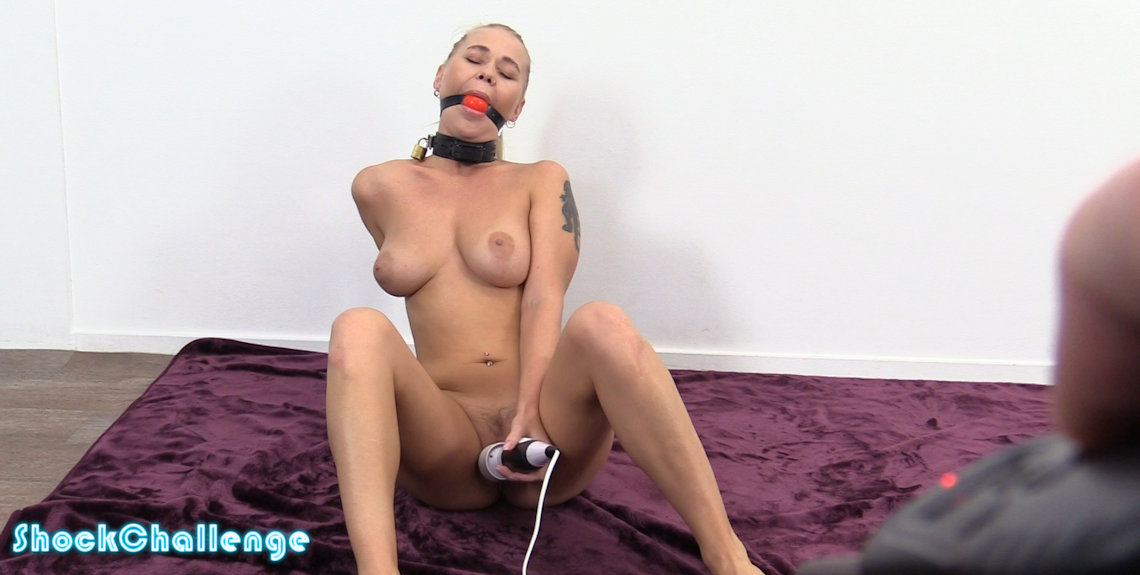 It's Darina Nikitina and her magic wand against FoToRo and his shock collar remote! Who will win? Watch the video to find out!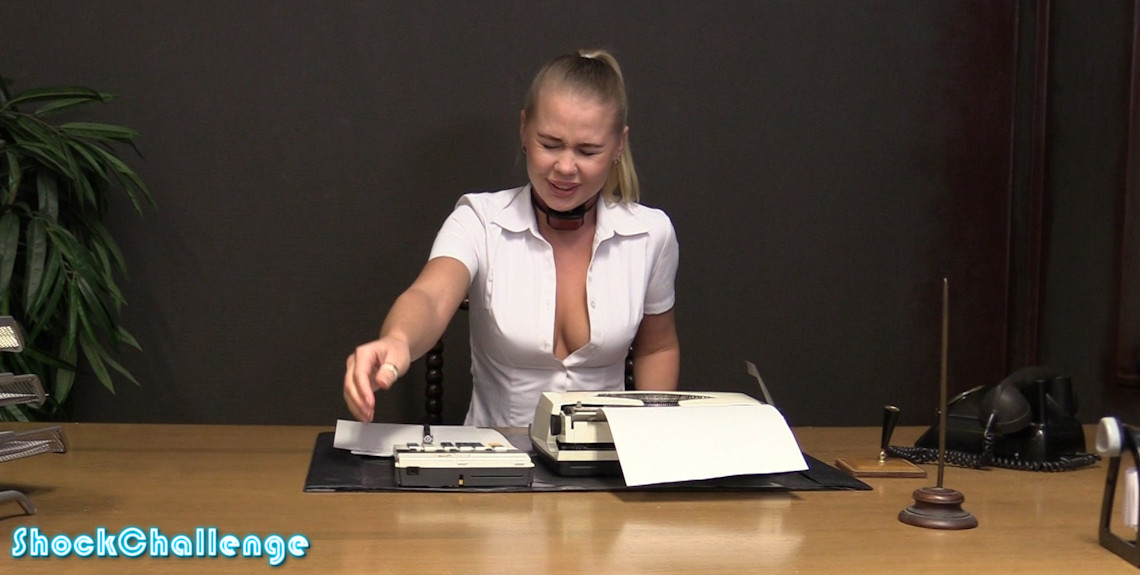 Can Darina do her job while getting shocked? Watch the video to see if you would hire her as your secretary!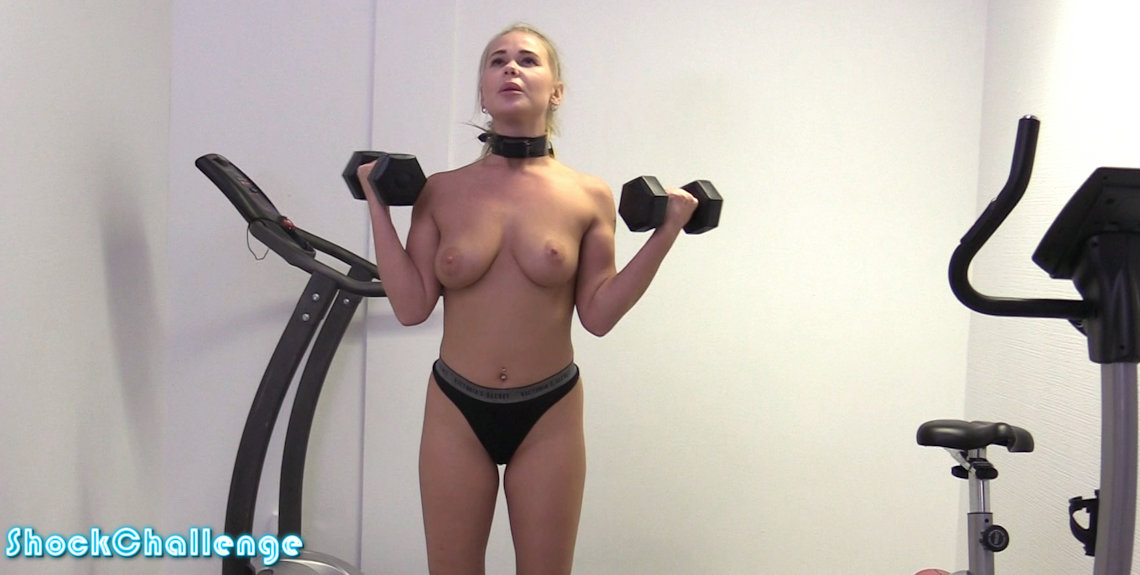 Fitness and a shock collar, don't try this at home! Well, unless you are Darina. Because she is one of the toughest girls we know. She can take hard shocks, and she will keep going. Because she loves fitness!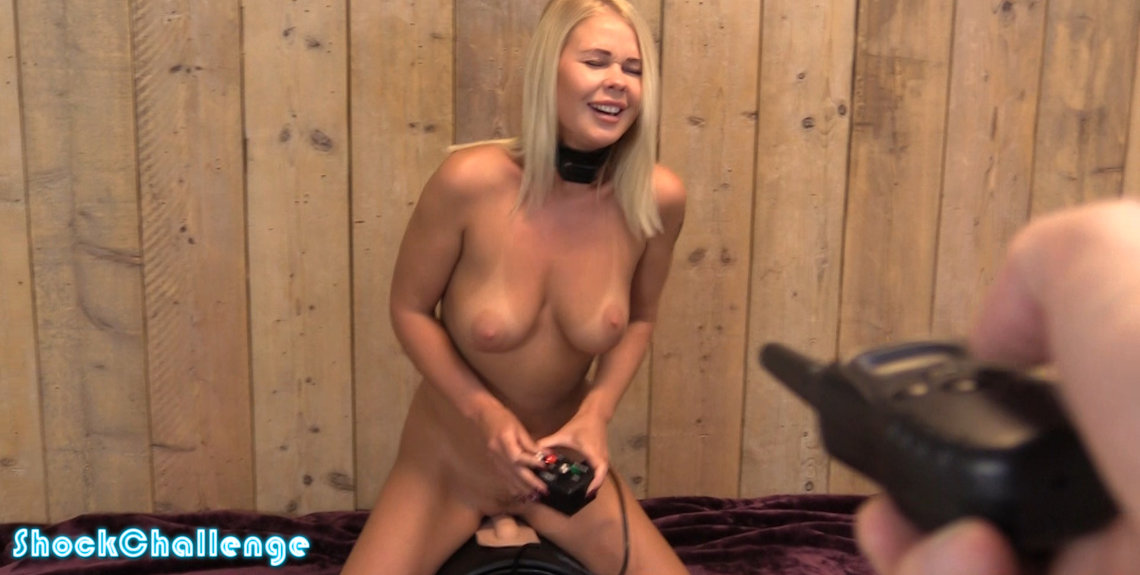 Darina was so happy she finally got her turn on the Sybian. Of course, we were not going to let her climax so easily, shocking her every time she seemed to get too close. She was so frustrated!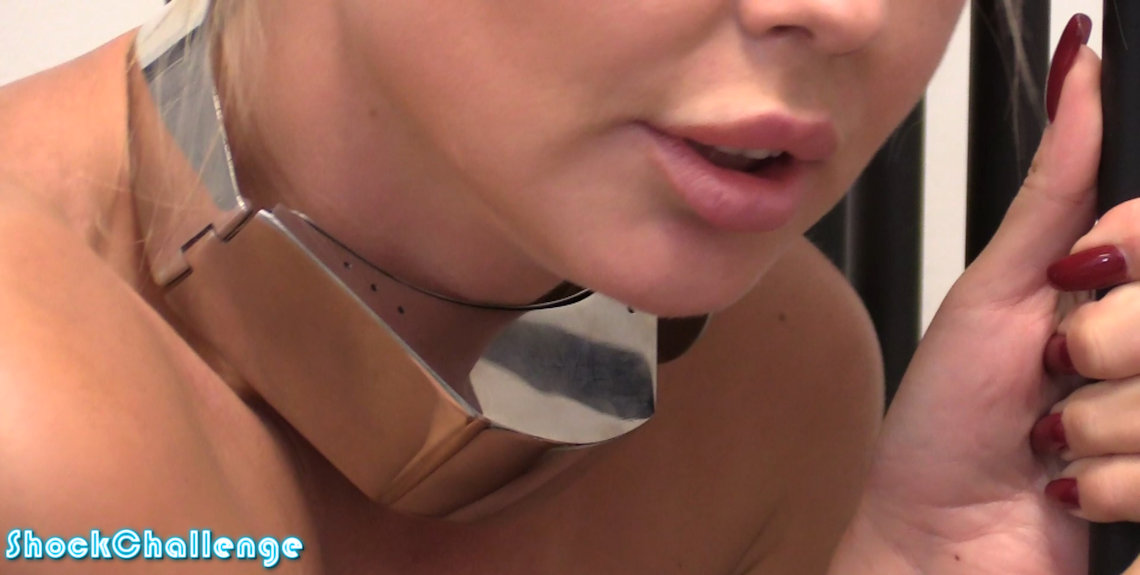 This steel shock collar is custom built and it has been locked onto poor Darina's neck. She is inside the jail cell, trying to make it through this challenge. The 2 insulated prongs poke into her neck, she tries pulling the collar away, but the metal is too rigid and the prongs still touch her.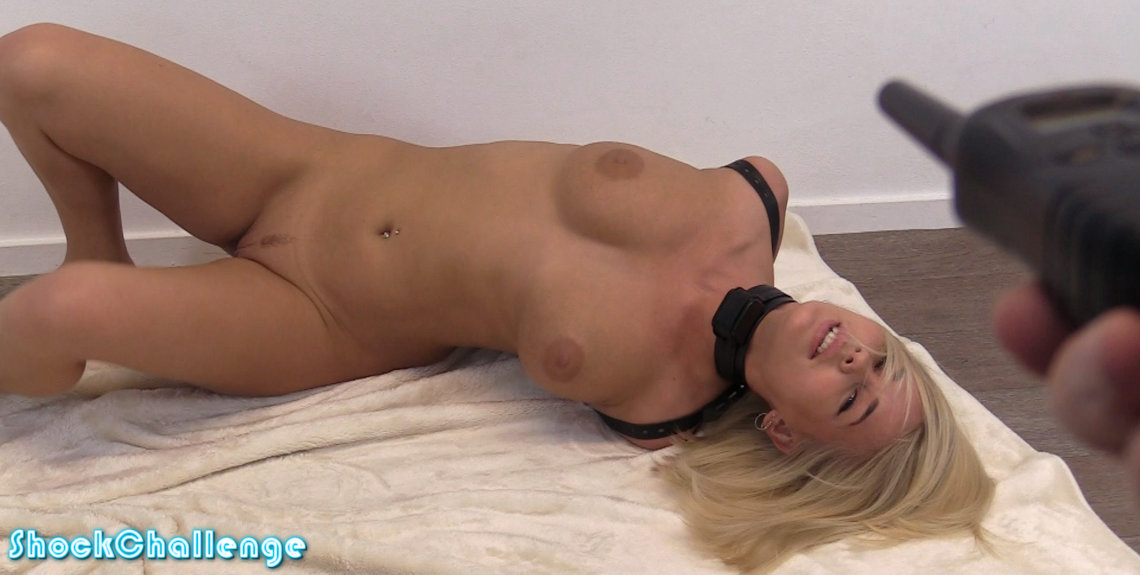 Darina is back for a new challenge! She liked the money, she did not like the shocks, but she is back and she is determined to make it through today's challenge. She will be in an armbinder, so she can not pull on her collar. Let's go!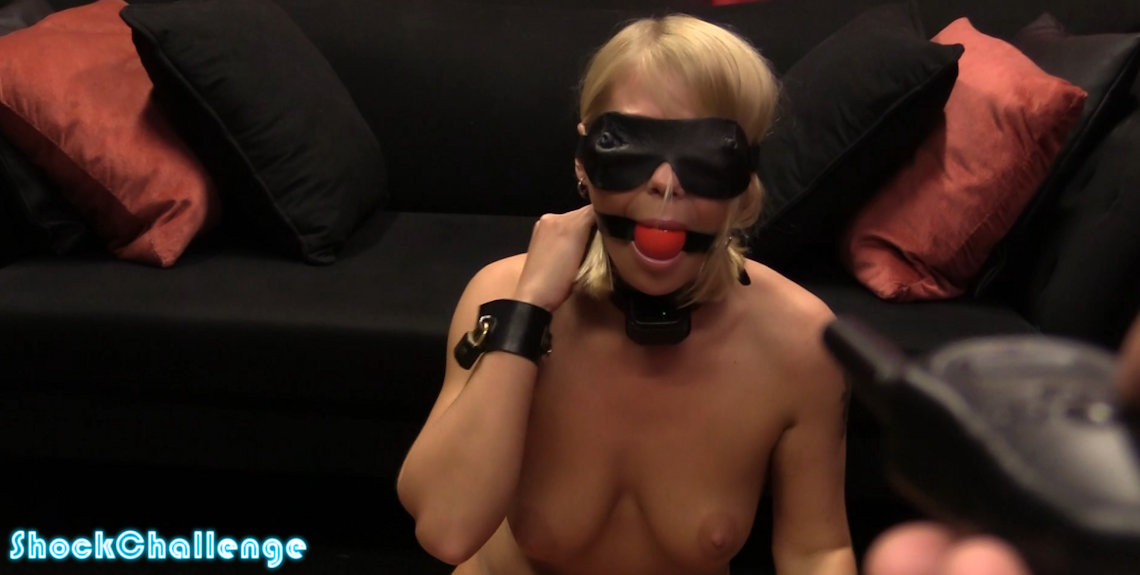 Darina Nikitina is back! She will take the Shock Challenge again, but this time she is required to ballgag and blindfold herself! Most terrifying if you can not see the shocks coming! Darina was shaking and sobbing, poor girl!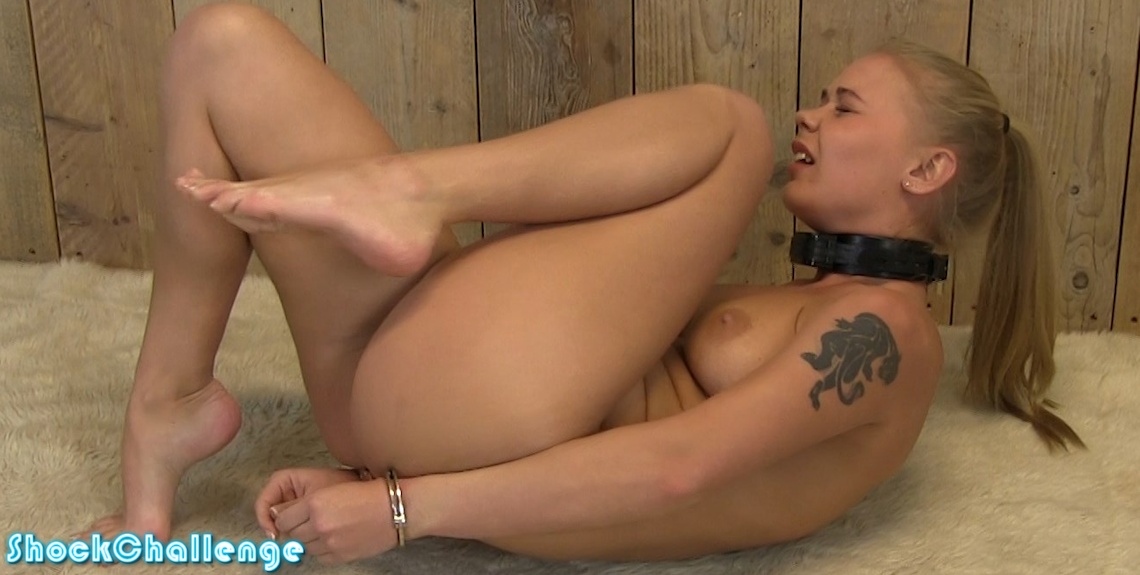 This is Darina's second challenge. And she really hates the collar now. This clever girl thinks she can pull on the collar to get the contacts off her skin. That doesn't work, because it is too tight (and locked), but she tries to touch the collar after every shock. We ended up handcuffing her behind her back. Darina struggled a lot, because we suddenly went from powerlevel 5 to 20 and gave her many shocks. She knows a trick to get her hands to the front again, but with all this shocking going on she couldn't do it. Great struggle!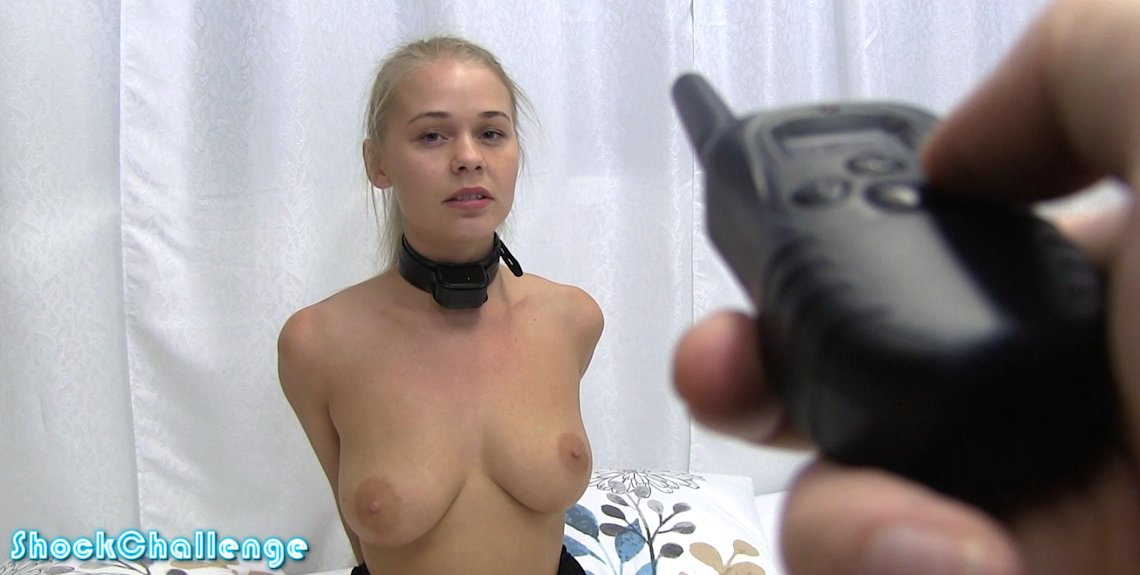 Playing with the pretty sub girl Darina from Russia was a lot of fun! We made her shock herself up to level 7 and she was really brave! We then shocked her a few times at level 10, which was quite extreme for her. So we gave her a choice, nipple clamp yourself or more level 10 shocks!
Updated every Saturday!
Subscribe to ShockChallenge.com
Latest Updates