Monthly Archives:
August 2018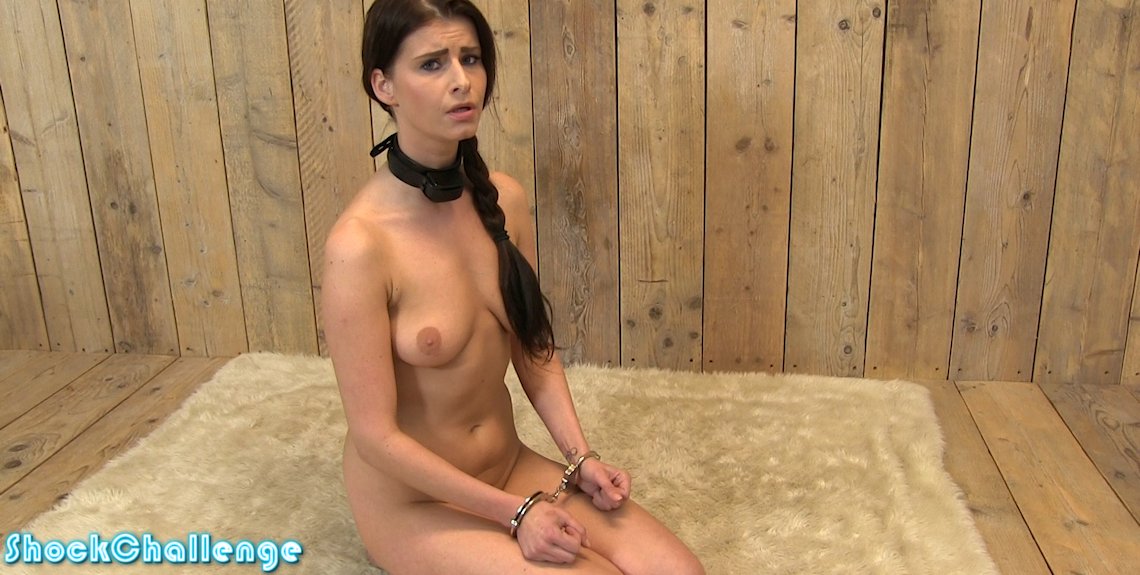 Nelly did not know what a shock challenge was. She did not even know what she was doing here. Nude and nervous, Nelly soon regretted taking the challenge. The cash prize might be nice, but shocks up to level 20 are horrible!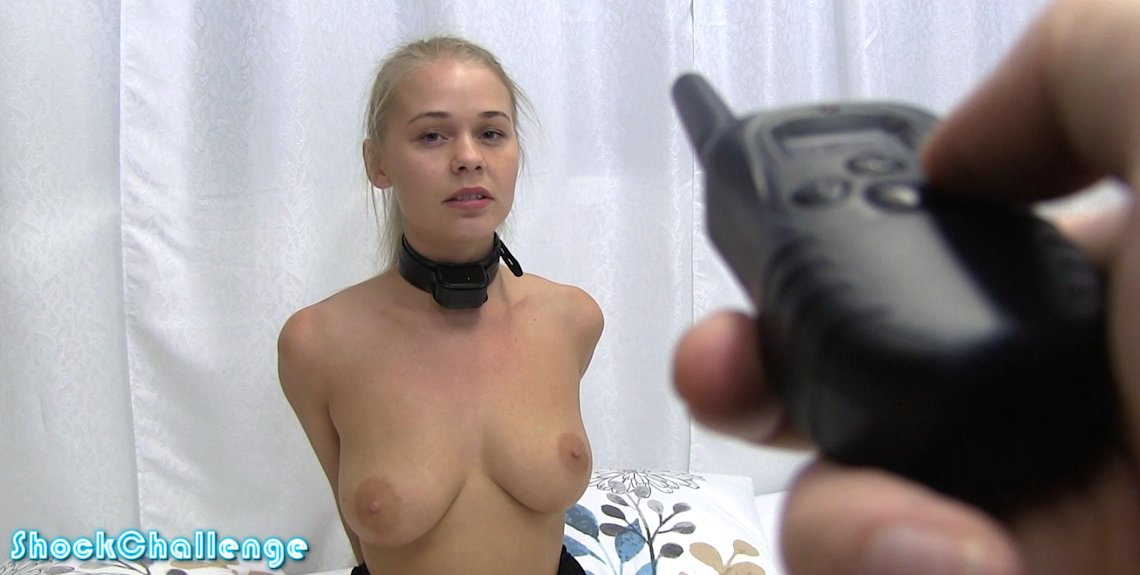 Playing with the pretty sub girl Darina from Russia was a lot of fun! We made her shock herself up to level 7 and she was really brave! We then shocked her a few times at level 10, which was quite extreme for her. So we gave her a choice, nipple clamp yourself or more level 10 shocks!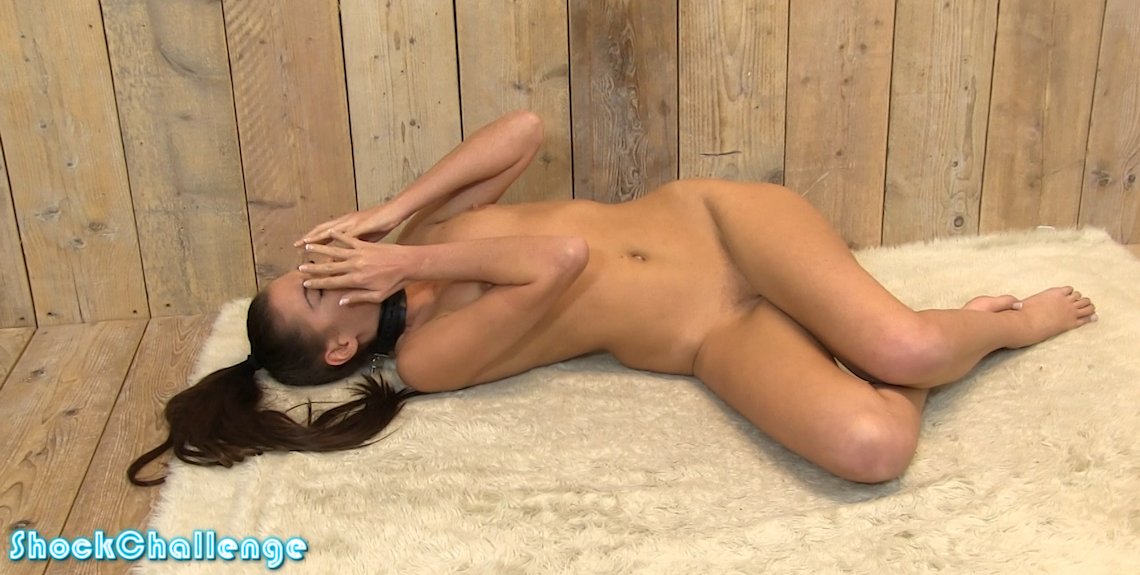 This tall Latina is from the UK! Which is a bit strange of course, but she is gorgeous and has competed in quite a few beauty pageants. Now let's see if she can take the Shock Challenge! With the collar padlocked on her pretty neck, Britney will have to endure a series of shocks to win her cash prize. Can she do it?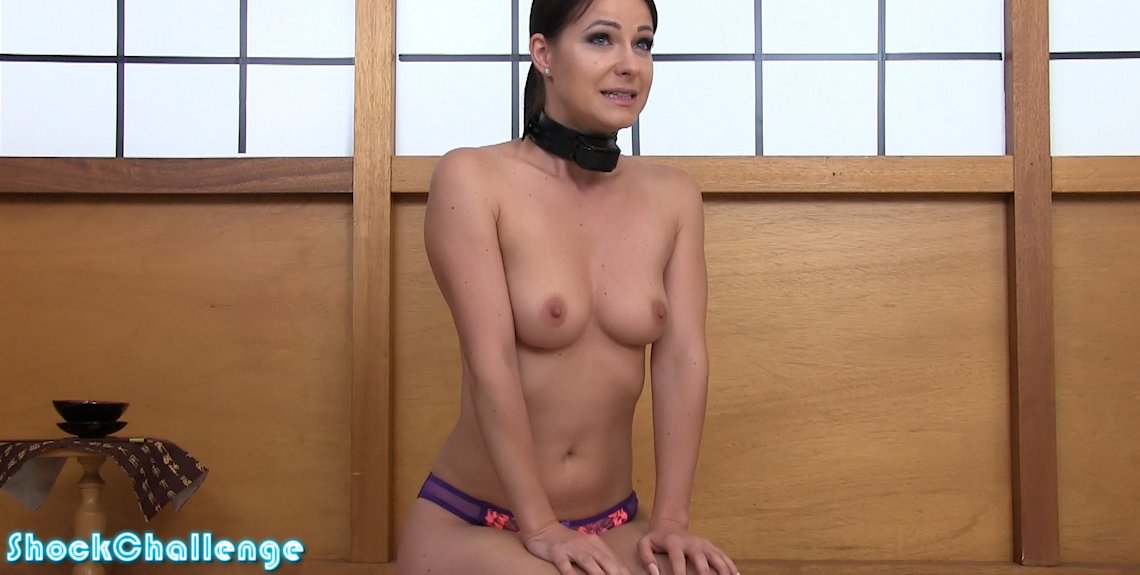 Melisa is so tiny (and very fit!). She was also very very nervous about this challenge. She does not like pain. And this was going to hurt a lot. Her nervous giggles turned into tears when we took her all the way up to level 21. Ouch.
Updated every Saturday!
Subscribe to ShockChallenge.com