Monthly Archives:
October 2023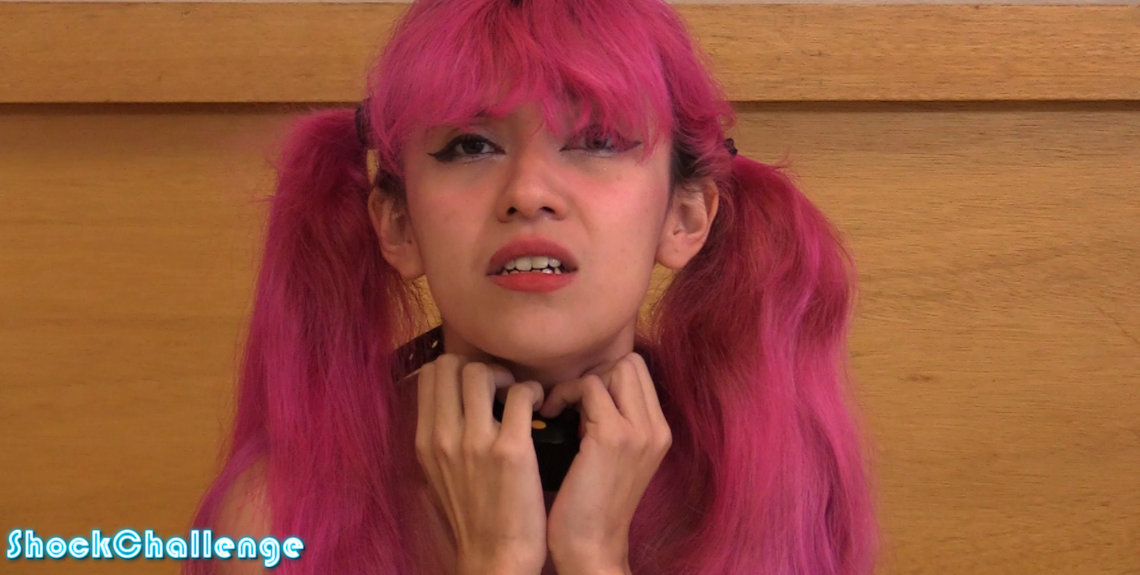 As you know by now, the scale of this shock collar is different (1-15), so 10 is very high! Azul will attempt to get to 10, but she hasn't been here for a while, so it's pretty hard for her to get used to the shocks of the collar that's tightly strapped on her small neck.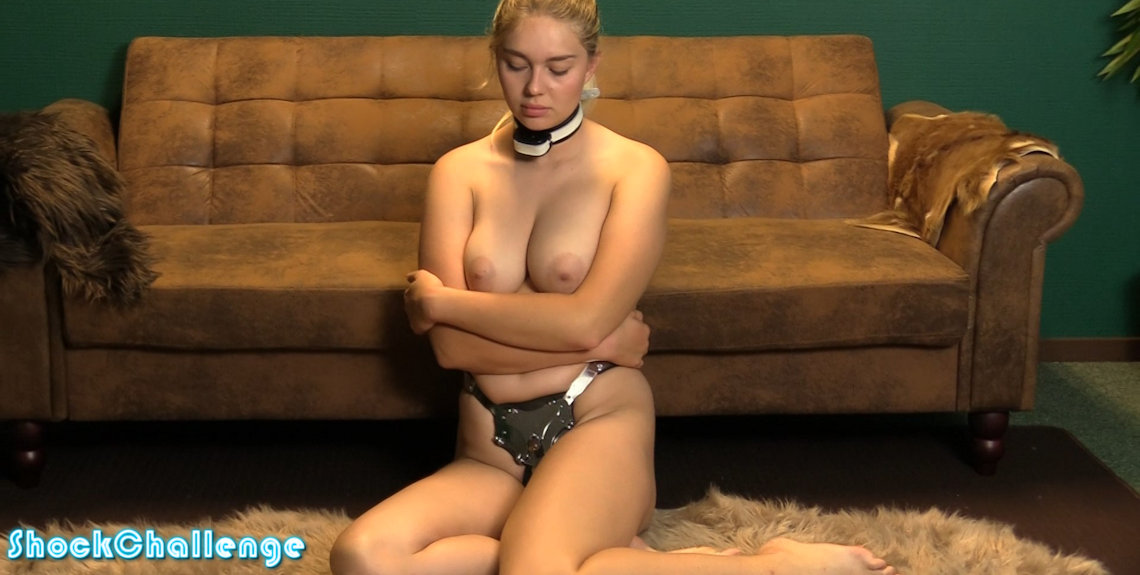 Submissive Denise actually wanted to try another shock collar challenge. Maybe not with nipple clamps, because her big boobs jump with every shock making the clamps more painful. She is a bit dramatic, don't worry she is fine!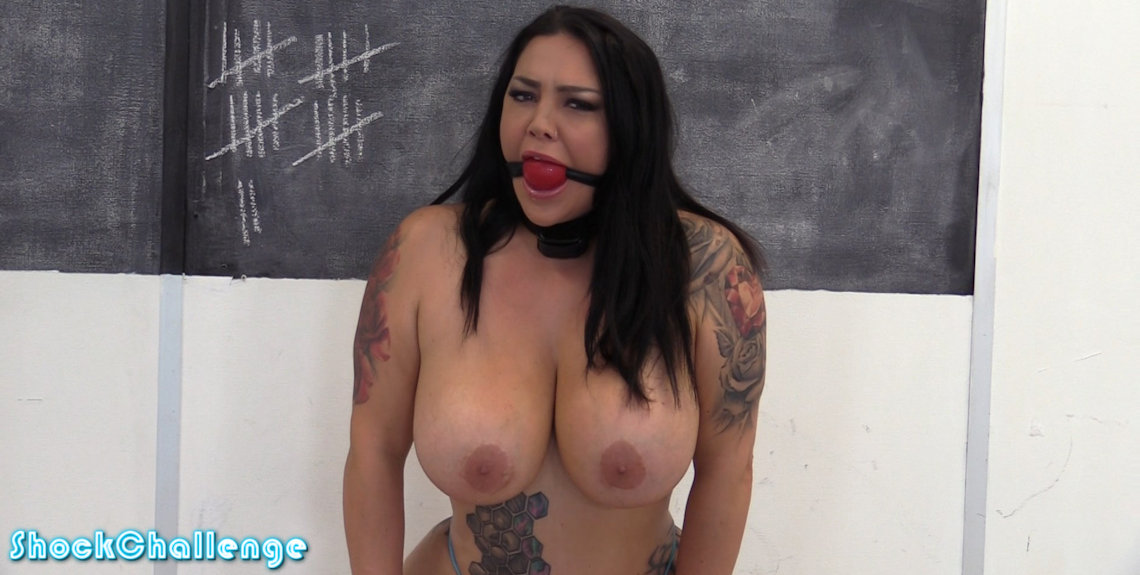 Strong willed Curvy Ra is easily convinced to take off her bra and gag herself. How? A few simple shocks of course!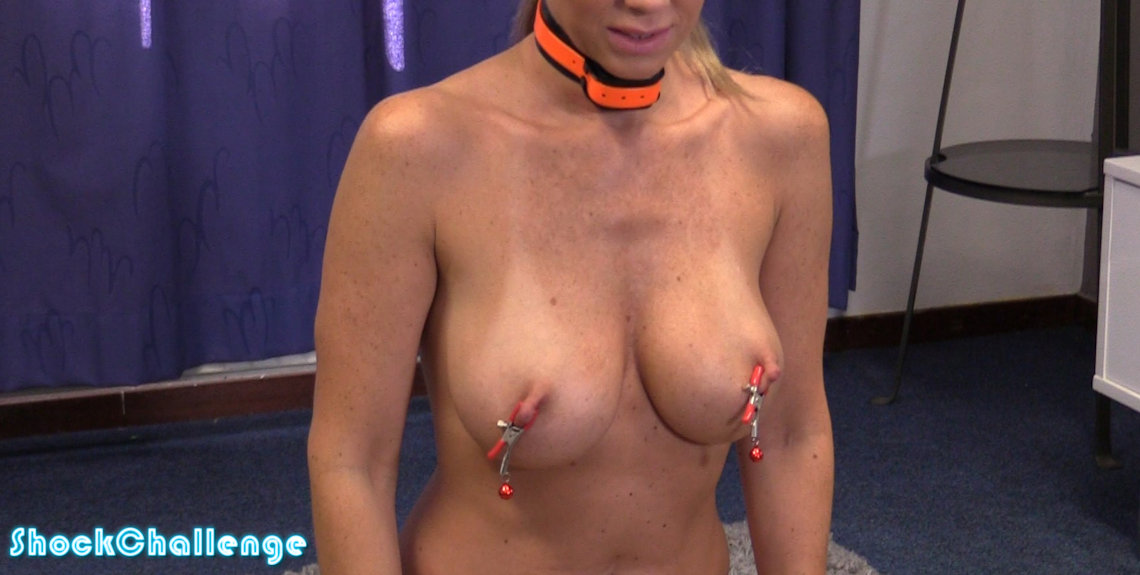 Nipple clamps with little bells are so much fun in a shock collar challenge! Every time I shock Cindy, the bells jingle. It's so cute, I had way too much fun with this!
Updated every Saturday!
Subscribe to ShockChallenge.com
Latest Updates