Home
/ Archive by category "Updates"
Our
Updates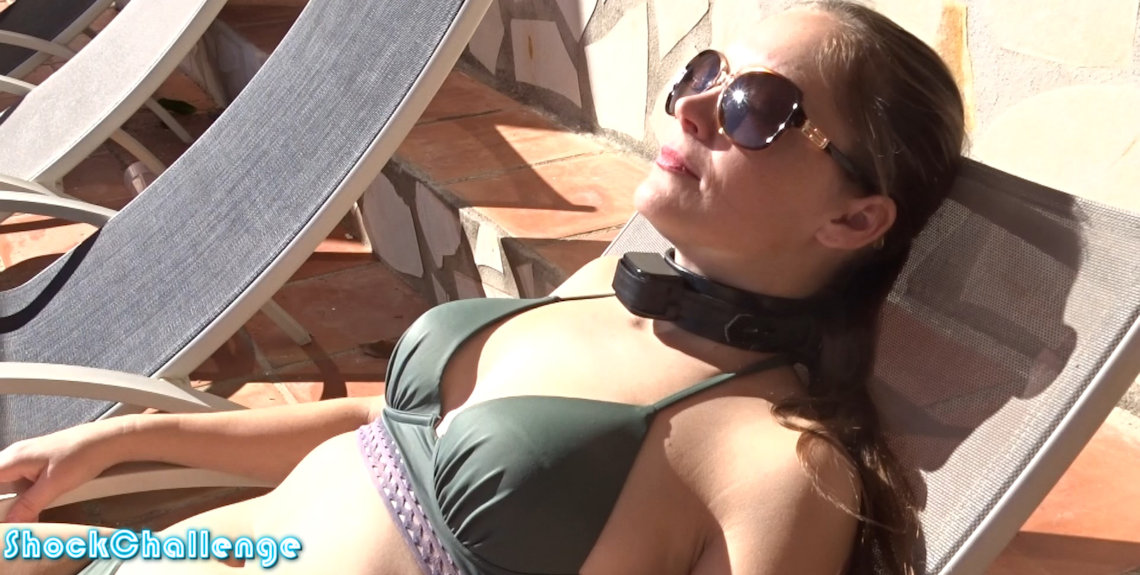 Apparently, sneaking around the pool shocking Rachel Adams all day is 'NOT FUNNY!'. Well, we thought it was quite funny to disturb this beautiful girl's holiday!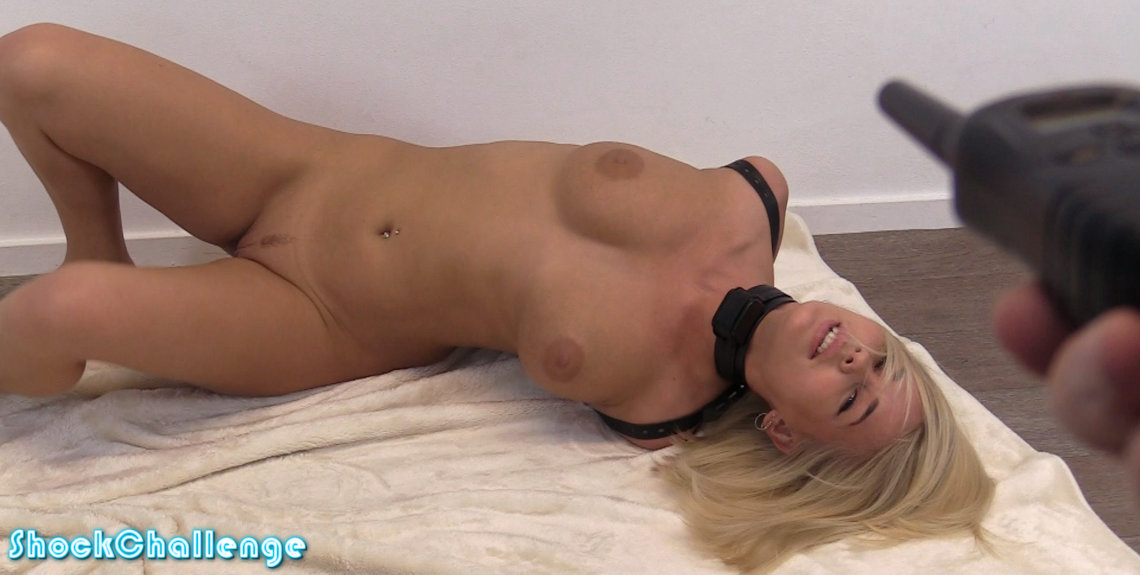 Darina is back for a new challenge! She liked the money, she did not like the shocks, but she is back and she is determined to make it through today's challenge. She will be in an armbinder, so she can not pull on her collar. Let's go!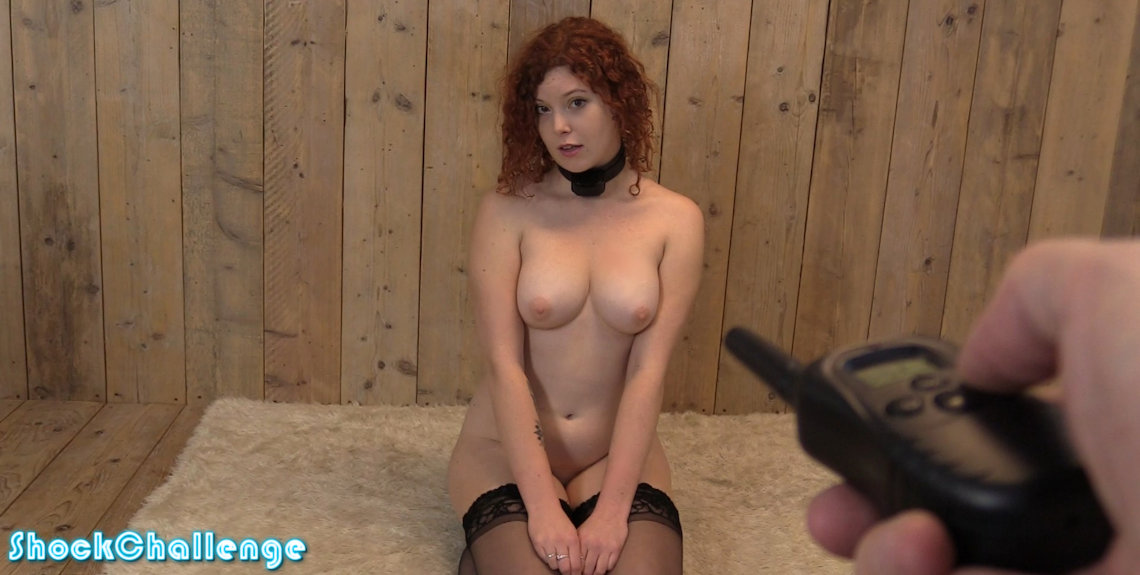 Cute redhead Charlie Ten is up for the shock challenge today! She was a bit nervous, but she did very good! Level 35 was a bit much for her, but she held it together!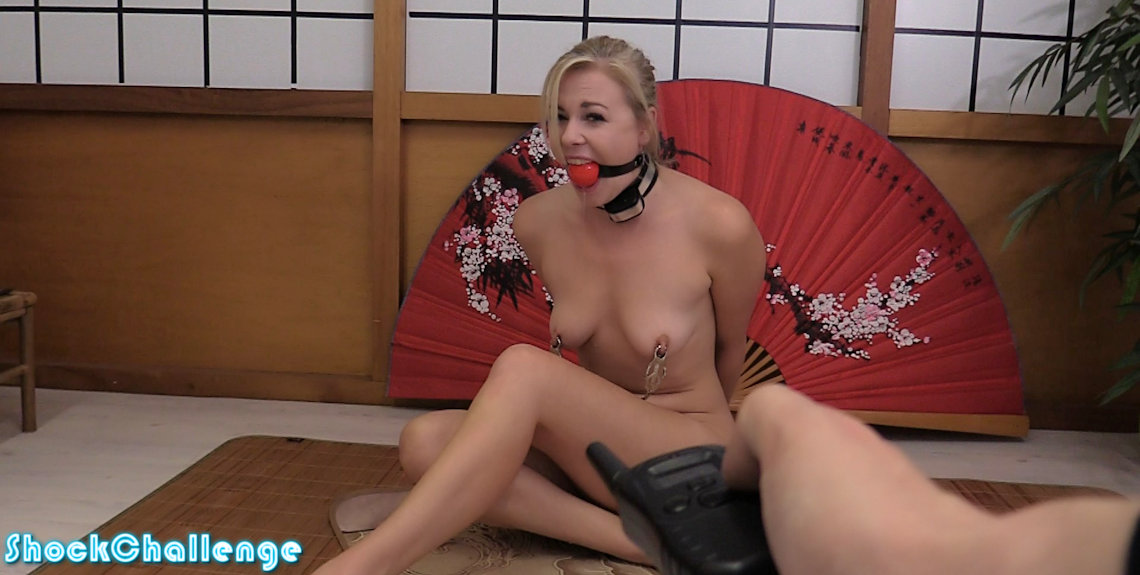 Lucy Lauren is back! She wants to make a bit of cash doing this challenge again, even though it was very hard for her last time. And this time it will be even harder, as Lucy's challenge includes a HUGE ballgag, nipple clamps, and handcuffs!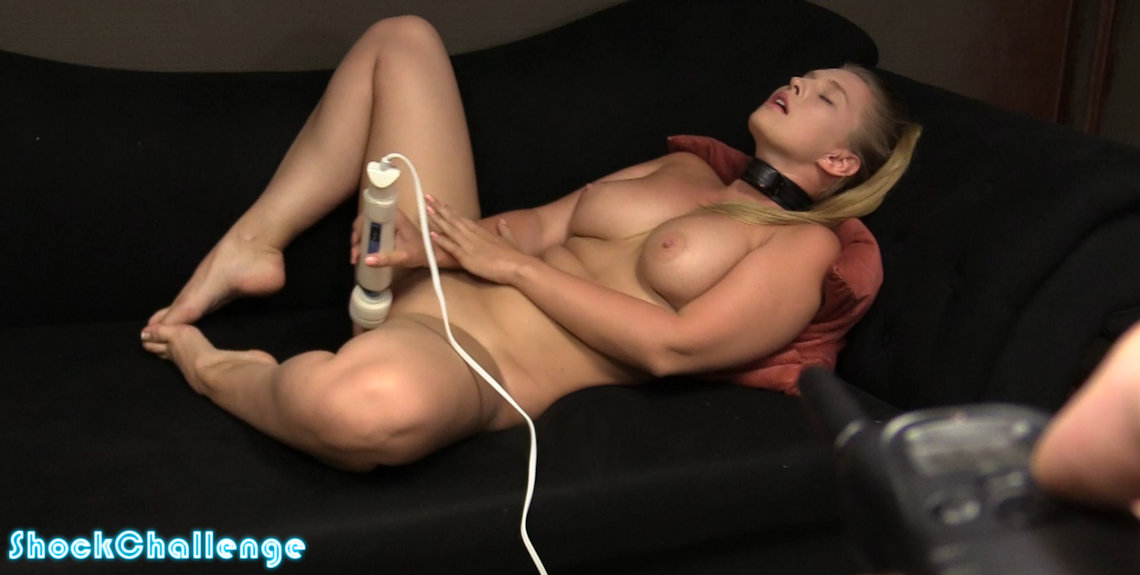 Can our busty girl Ariel reach an orgasm with the magic wand while we are shocking her at random intervals? Can she stay focused when we turn up the shock level? Watch the video and find out!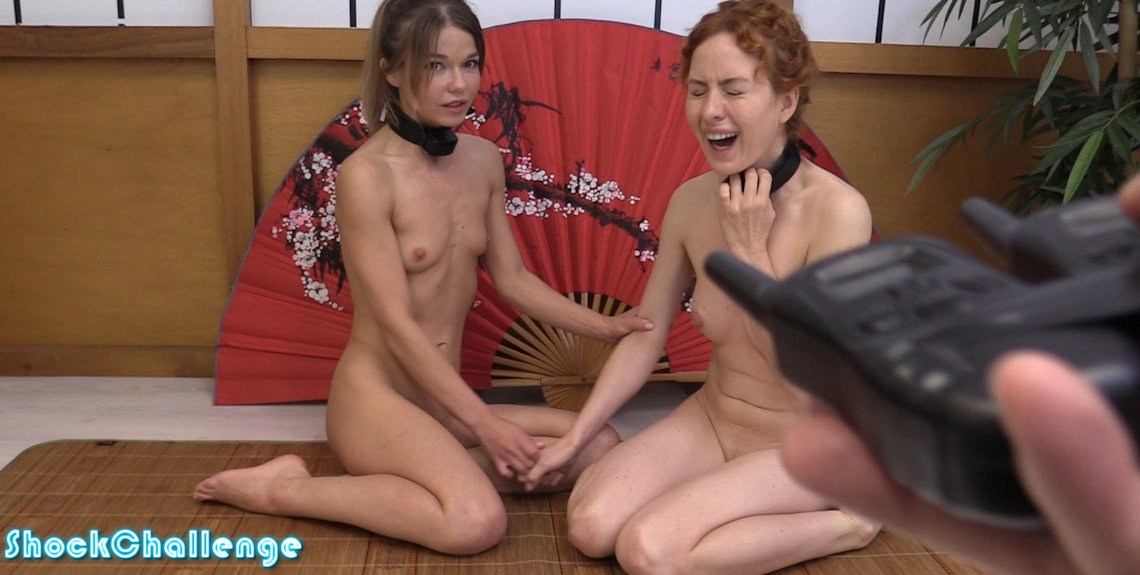 Polina (red hair) is back! And she brought her tiny friend Nedda, so they can both make some cash. We had lots of fun shocking these two and seeing their different reactions. Polina almost cries, while Nedda is more startled by the electric shocks. Don't miss it!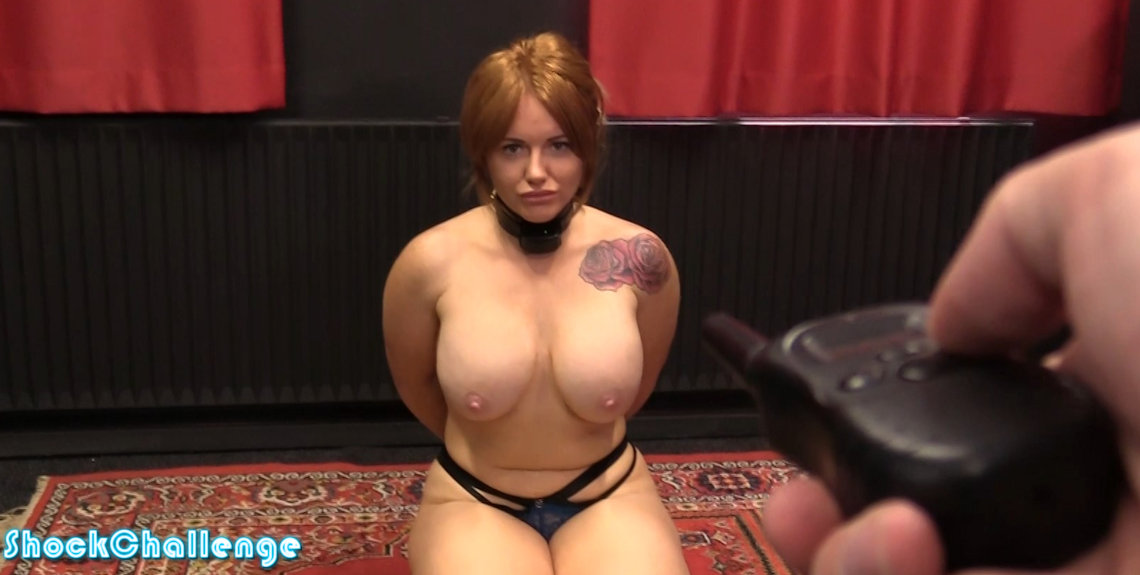 Cute Lisa Scott with her big boobs was a nervous wreck when she showed up for her shock collar challenge. But she did great! She tried to resist any sound or movements at the lower levels, but at the higher levels she couldn't stop herself from producing a few cute sounds.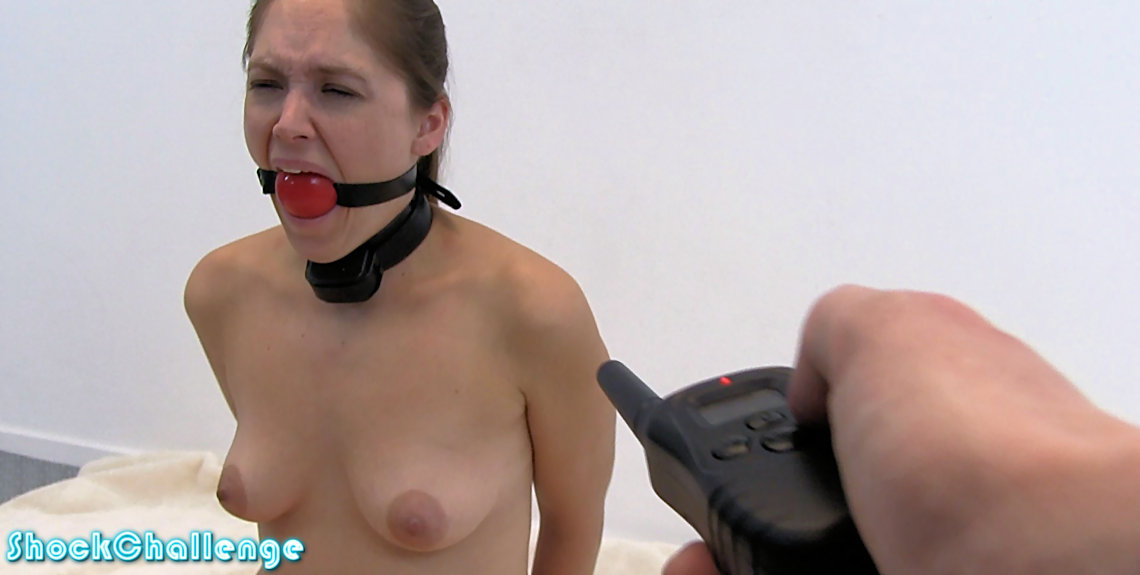 Rachel Adams really hates shock collars. She is very sensitive and pain makes her cry. We decided to use a large ballgag to stop her from making so much noise, but she still couldn't help crying, drooling, and moaning when we shocked her. Poor Rachel!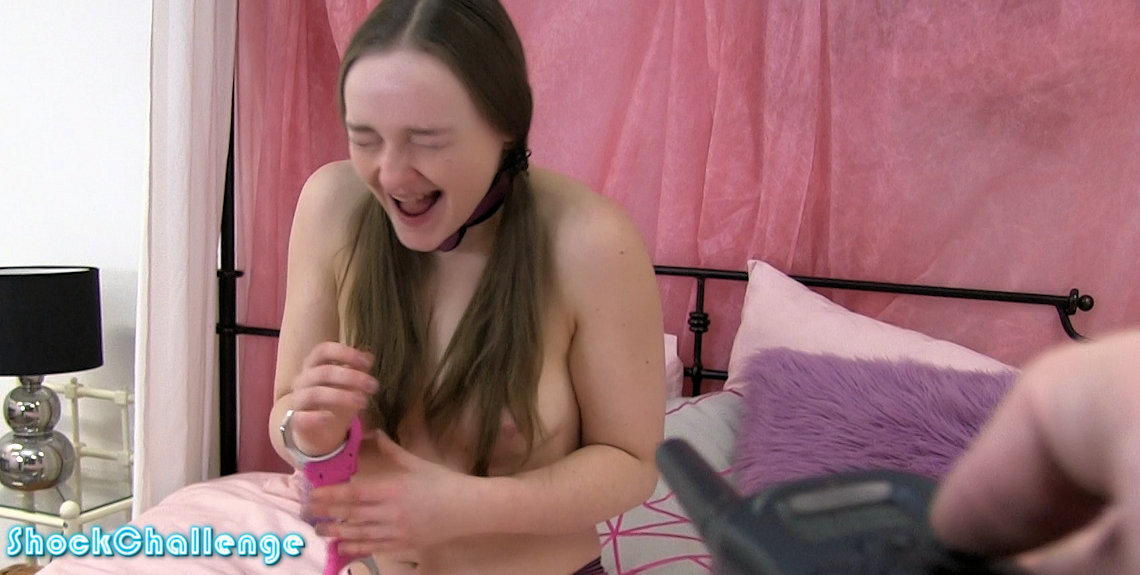 Kerry is back! She knows it will be hard (again), but she keeps coming back to earn more prize money. This time, we distract her by giving her pink handcuffs to lock onto her wrists. When she isn't looking at us, we shock her! Very sneaky.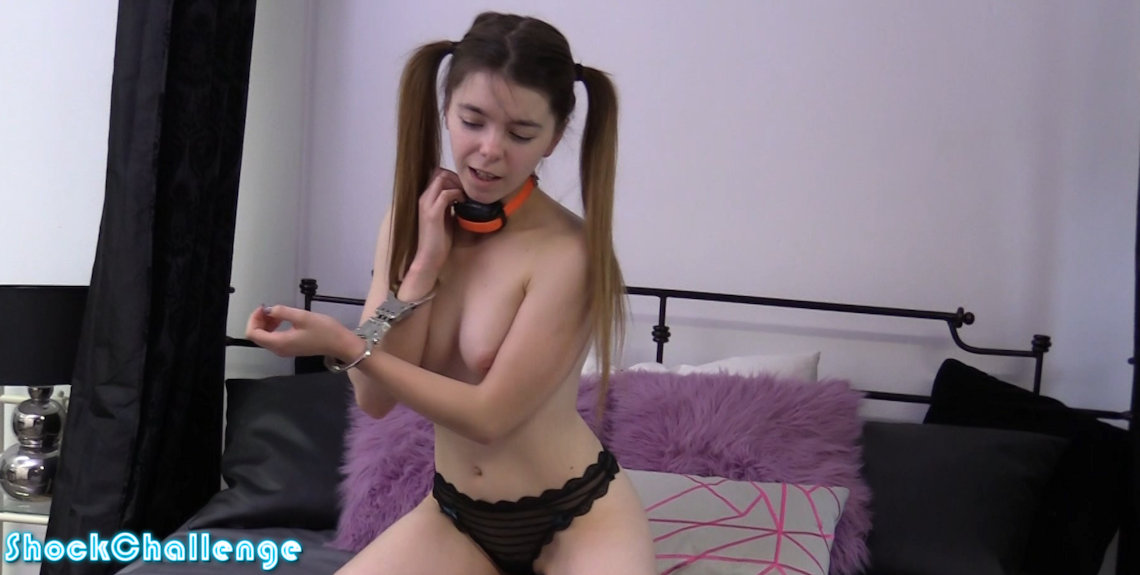 Cute 18-year old Luna wanted to make some money by taking our Challenge! We strapped the orange shock collar onto her tiny neck, even though this collar has been a bit erratic lately. Sometimes it doesn't connect, sometimes a shock is longer, higher, or lower than the selected level. Oh well, it adds a bit of randomness to this challenge!
Updated every Saturday!
Subscribe to ShockChallenge.com
Latest Updates
Archives