Home
/ Archive by category "Updates"
Our
Updates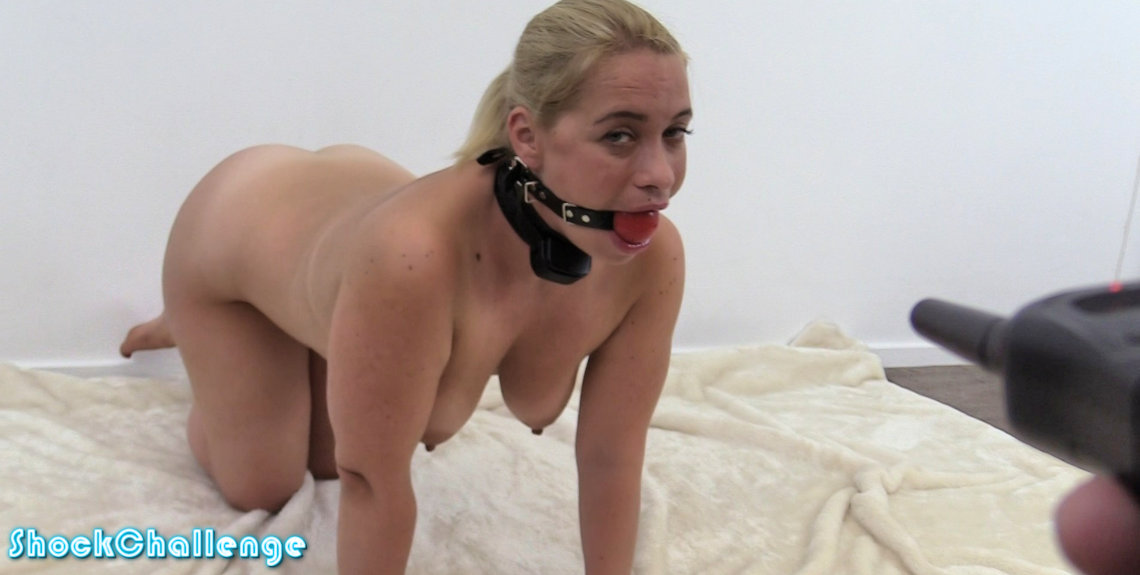 Wouldn't it be fun to start at 10 instead of 1? We didn't tell Olga this before the challenge, so she was quite surprised when she felt the first shock. Starting high also means ending high, so Olga made it all the way to 40. Sneakily shocking her while she was gagging herself with a huge ballgag was a little mean but lots of fun!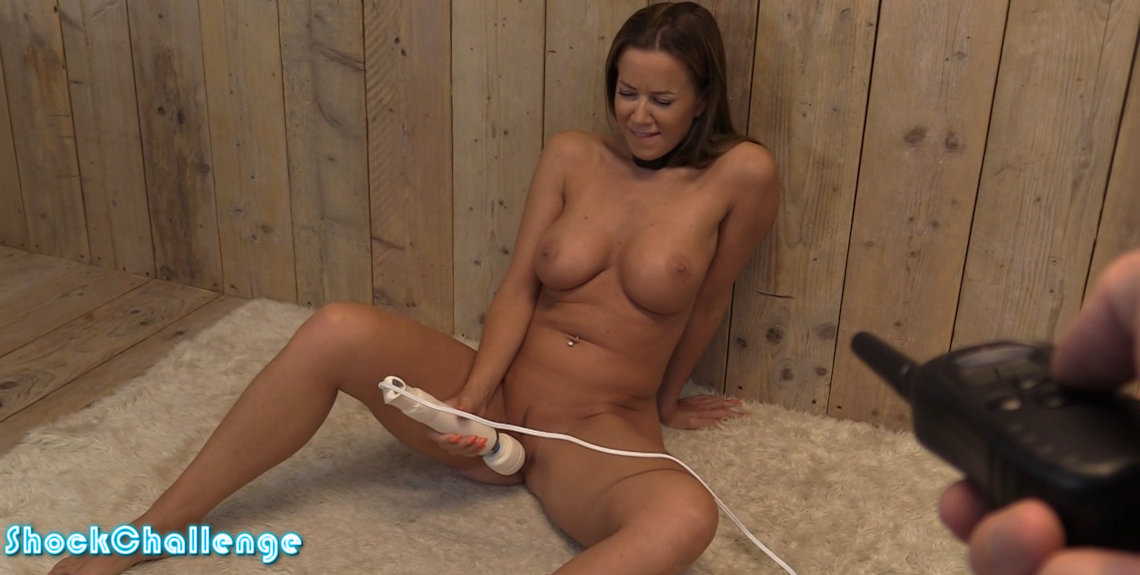 Can Cindy Dollar reach a climax while we shock her repeatedly? Probably not, the shock collar is very painful and distracting, especially at the levels above 20. But Cindy tries her best!! Who will win? Cindy or the shock collar?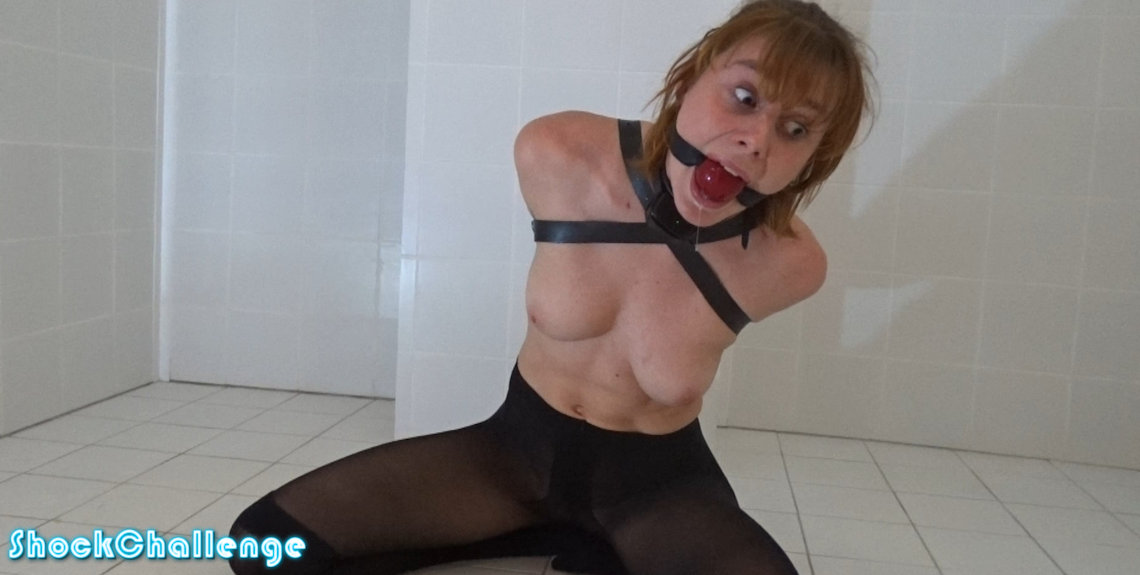 Poor Muriel, she is terrified of the shock collar, even at level 1. In her armbinder, she can not do anything to prevent the shocks and she soon starts crying and drooling uncontrollably. Don't worry, Muriel is a fit girl, watch her six pack tense with every shock!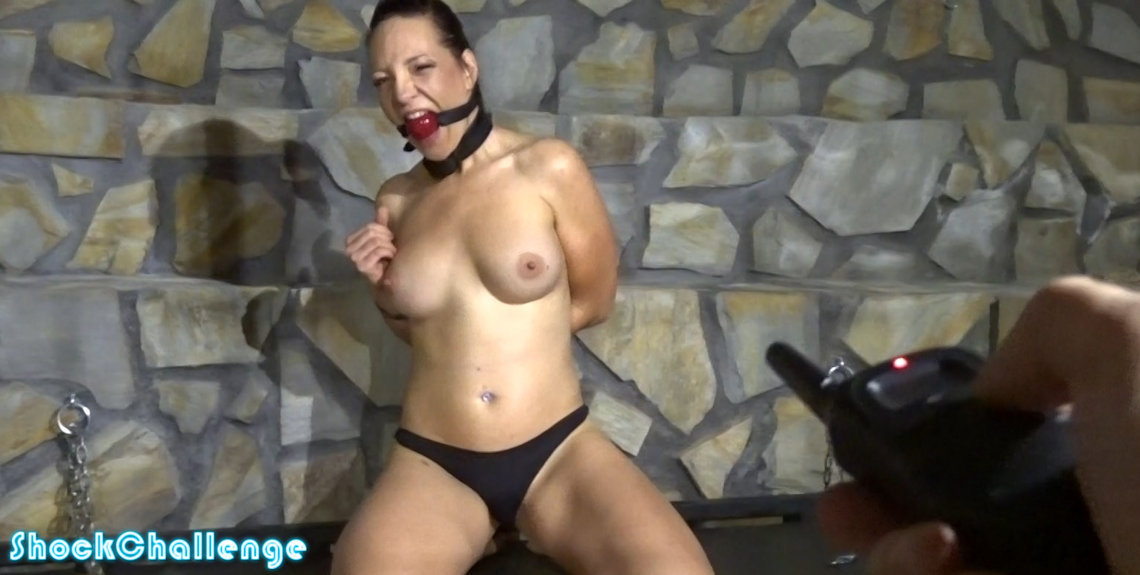 We finally got Katarina Blade! This tough girl is fearless, and she can handle a lot of torture. We cuffed her hands behind her back and gagged her with a big ballgag. Will she still be so tough at the higher levels?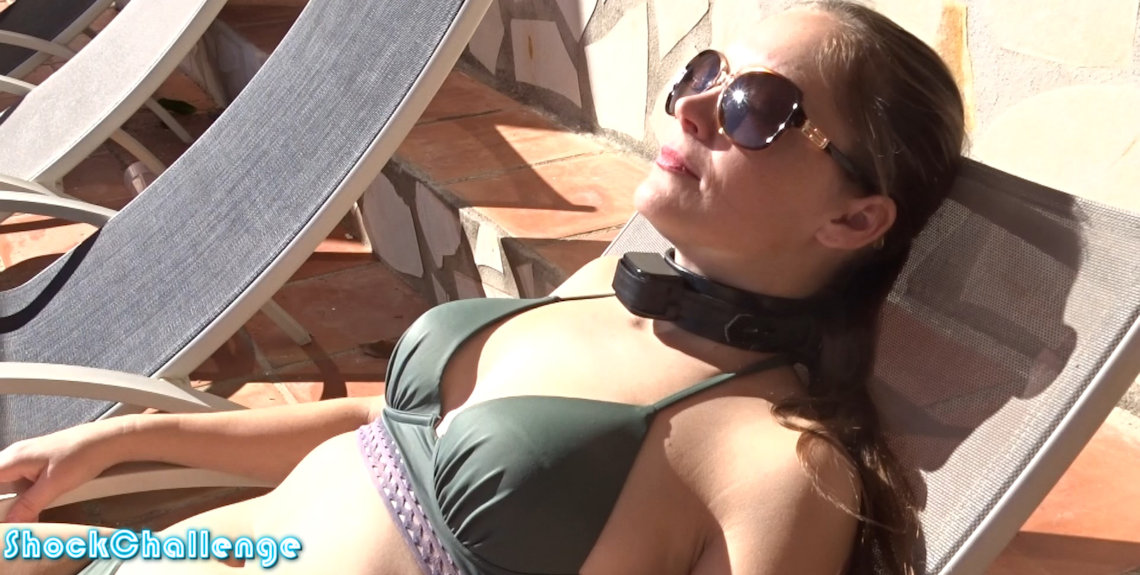 Apparently, sneaking around the pool shocking Rachel Adams all day is 'NOT FUNNY!'. Well, we thought it was quite funny to disturb this beautiful girl's holiday!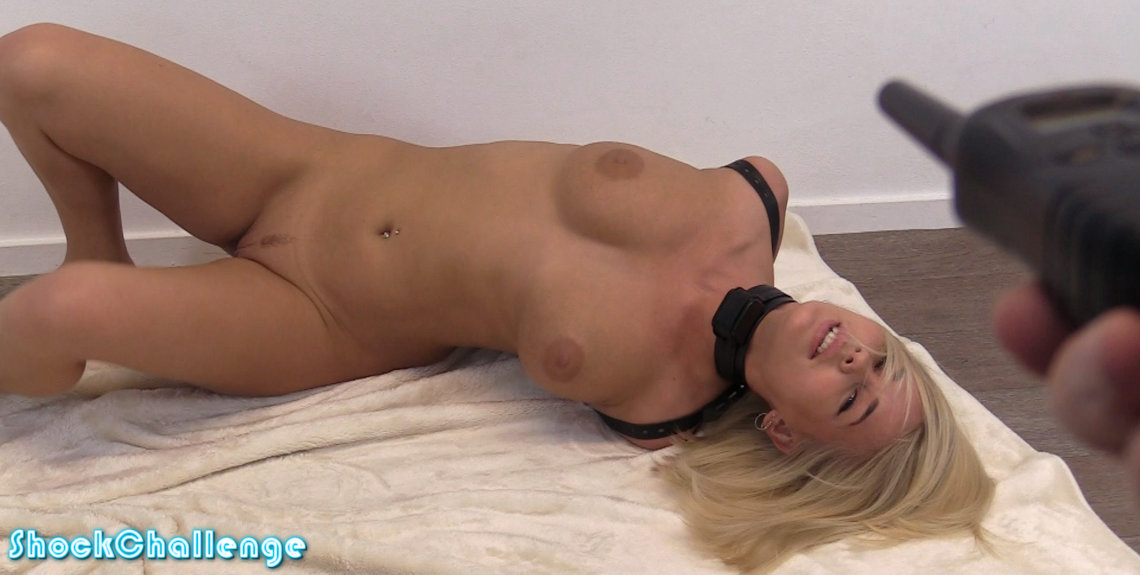 Darina is back for a new challenge! She liked the money, she did not like the shocks, but she is back and she is determined to make it through today's challenge. She will be in an armbinder, so she can not pull on her collar. Let's go!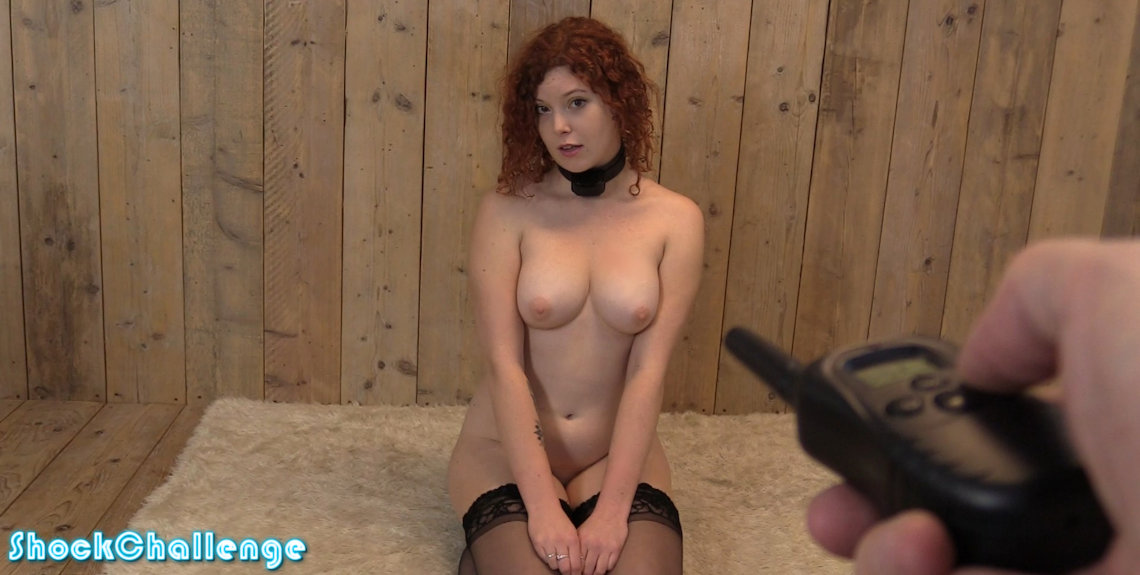 Cute redhead Charlie Ten is up for the shock challenge today! She was a bit nervous, but she did very good! Level 35 was a bit much for her, but she held it together!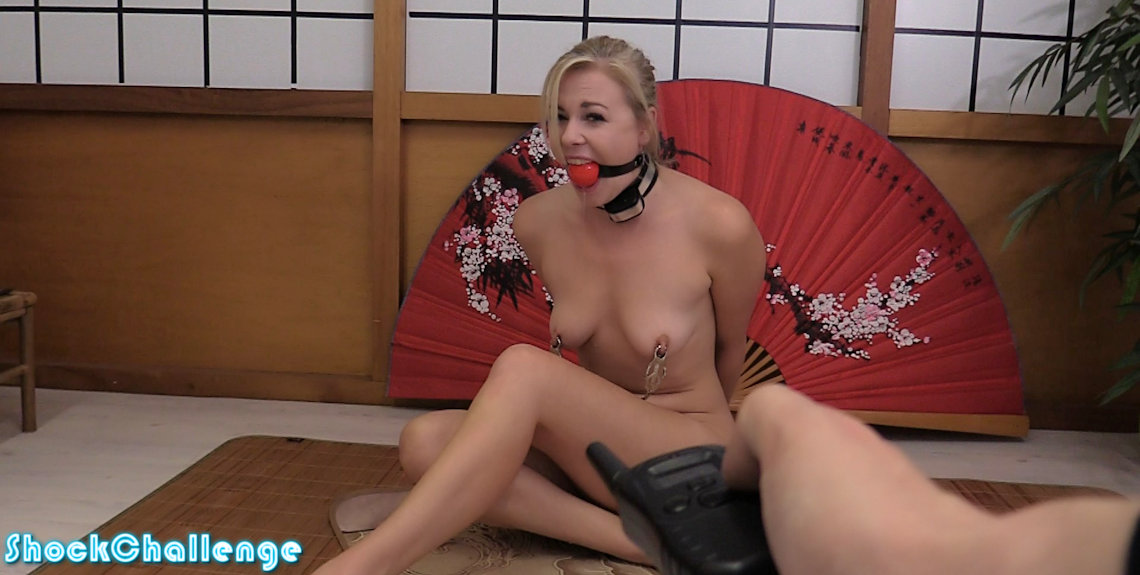 Lucy Lauren is back! She wants to make a bit of cash doing this challenge again, even though it was very hard for her last time. And this time it will be even harder, as Lucy's challenge includes a HUGE ballgag, nipple clamps, and handcuffs!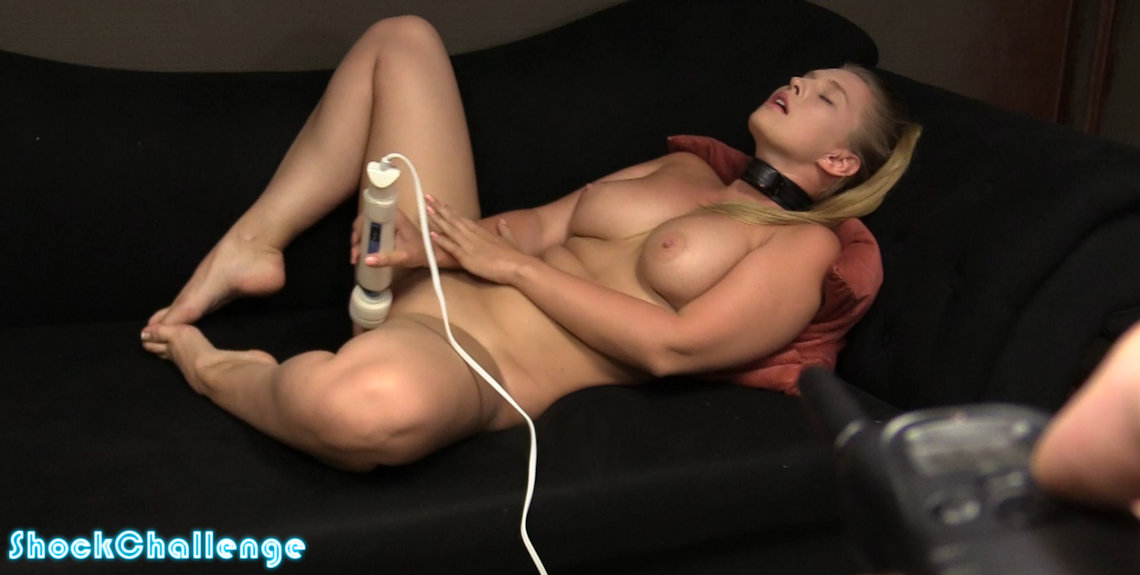 Can our busty girl Ariel reach an orgasm with the magic wand while we are shocking her at random intervals? Can she stay focused when we turn up the shock level? Watch the video and find out!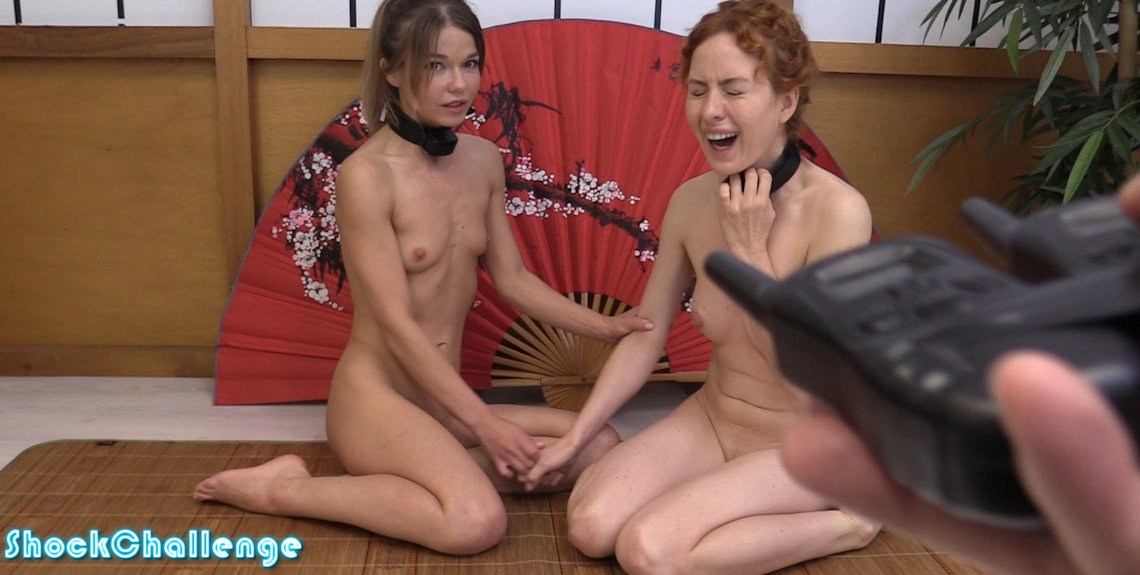 Polina (red hair) is back! And she brought her tiny friend Nedda, so they can both make some cash. We had lots of fun shocking these two and seeing their different reactions. Polina almost cries, while Nedda is more startled by the electric shocks. Don't miss it!
Updated every Saturday!
Subscribe to ShockChallenge.com
Latest Updates
Archives