Monthly Archives:
January 2019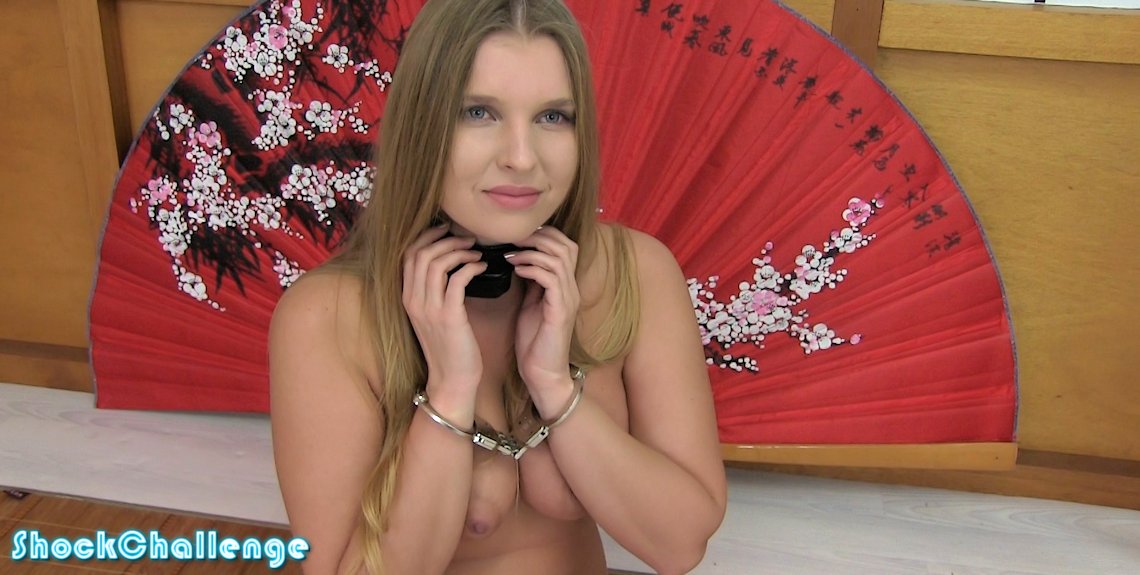 Cute teen Ariel is the perfect candidate for our shock challenge! She does not know how much it hurts exactly, she just wants the cash prize. Ariel finds out it's not that easy, but she took it all the way up to 35 before breaking.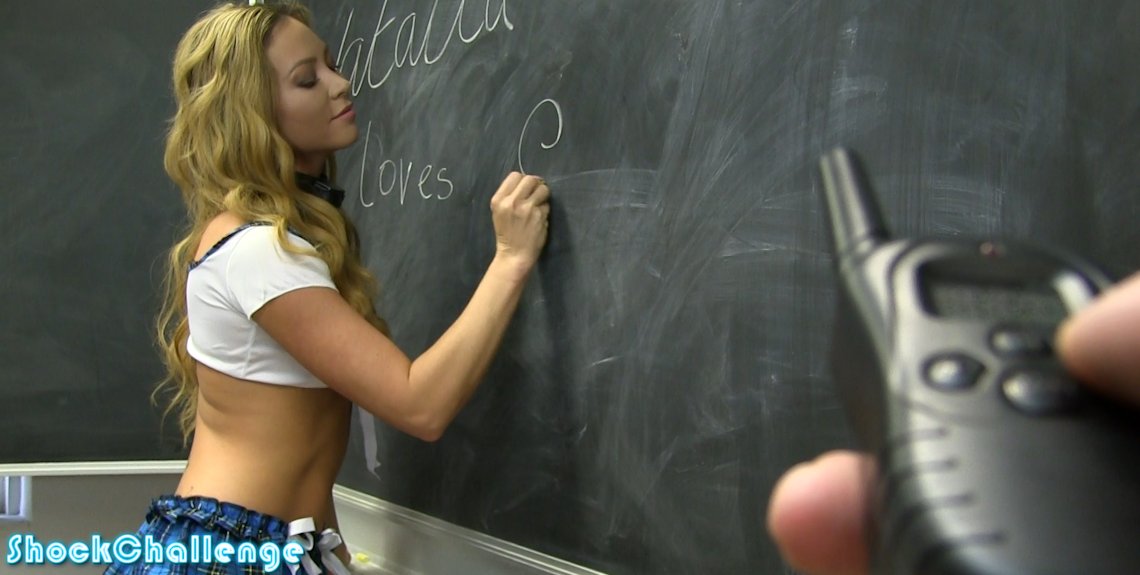 Natalia Forrest is a school girl who is going to write 'Natalia loves shock collars' on the blackboard. A fun challenge! But when we start shocking her at level 5, Natalia already had enough. She is so much fun to shock! Her reactions are priceless. We just had to throw in a few extra level 9 shocks. Oh Natalia, we love you!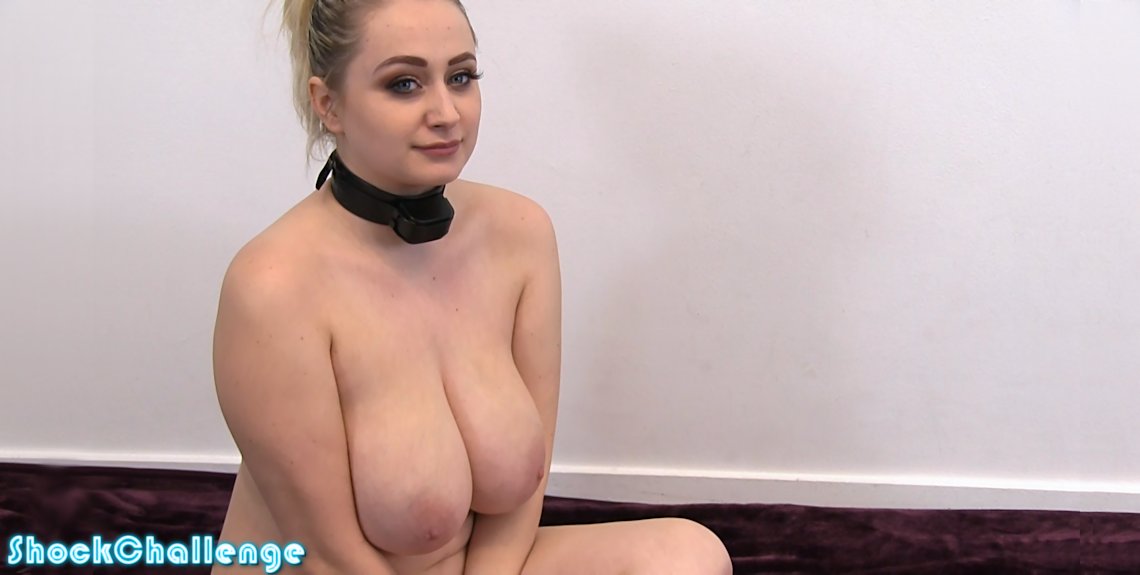 We love shocking girls with huge boobs because we can make them jiggle with a simple button press! Clara certainly has big breasts, and she got naked for our challenge. How do we get all these girls naked? Money of course! But the catch is: they only get the money if they make the challenge. And Clara did, she got to a very high level without making much of a sound. Tough girl!
Updated every Saturday!
Subscribe to ShockChallenge.com
Latest Updates