Monthly Archives:
May 2021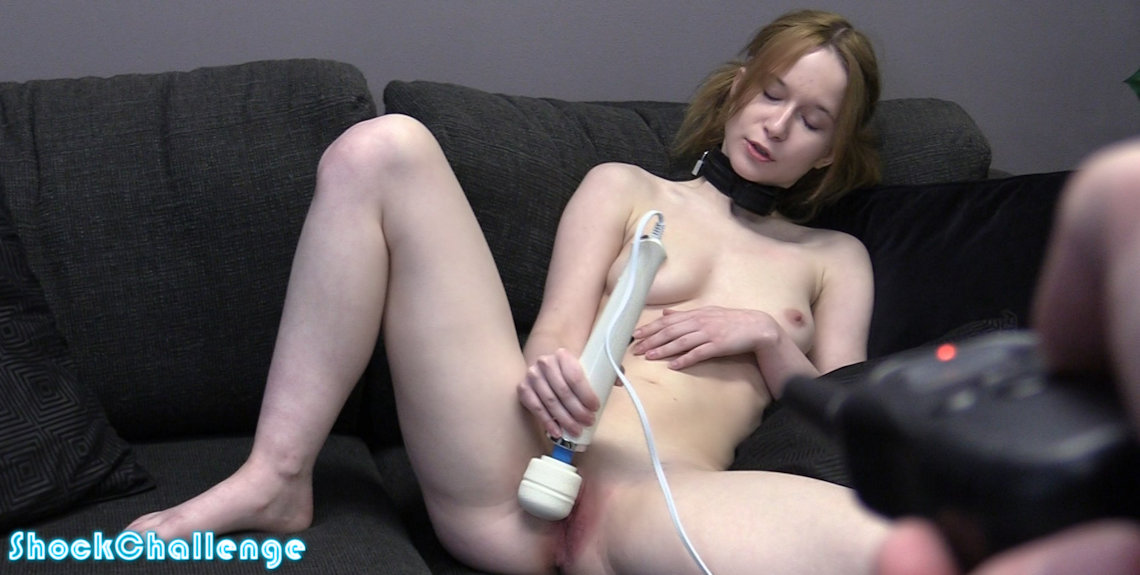 It's the cute Sweetie Plum who gets to battle against the shock collar today! Will I successfully stop her from reaching an orgasm? Join and watch ALL videos now for 1 low price!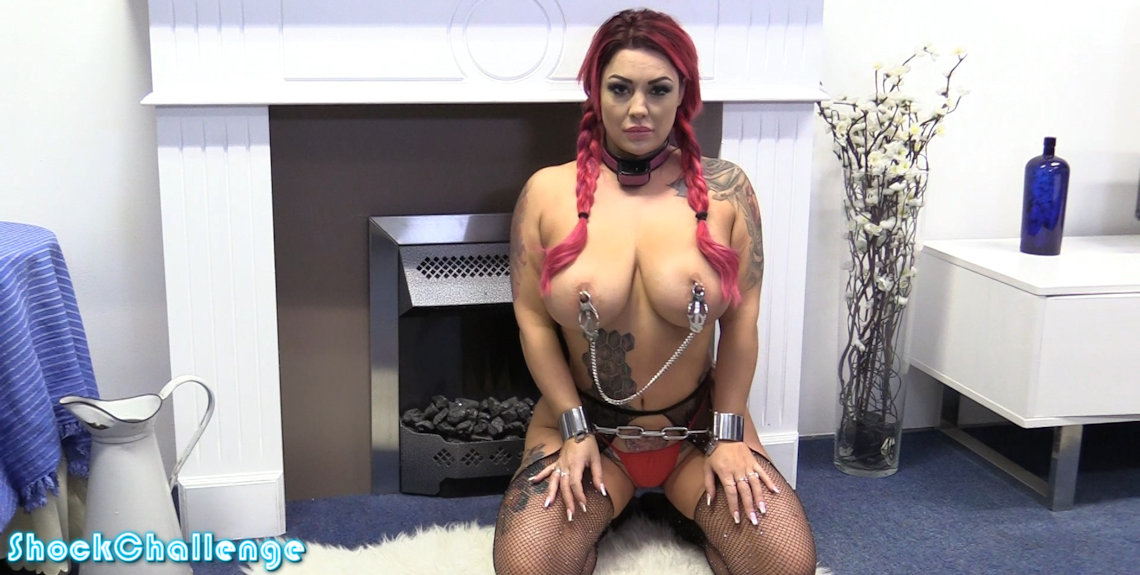 Curvy Ra wanted to try the shock collar challenge! She is a bombshell! I even told her to clamp her nipples with clover clamps, so they would bounce around with every shock. Curvy Ra getting shocked is definitely something you don't want to miss!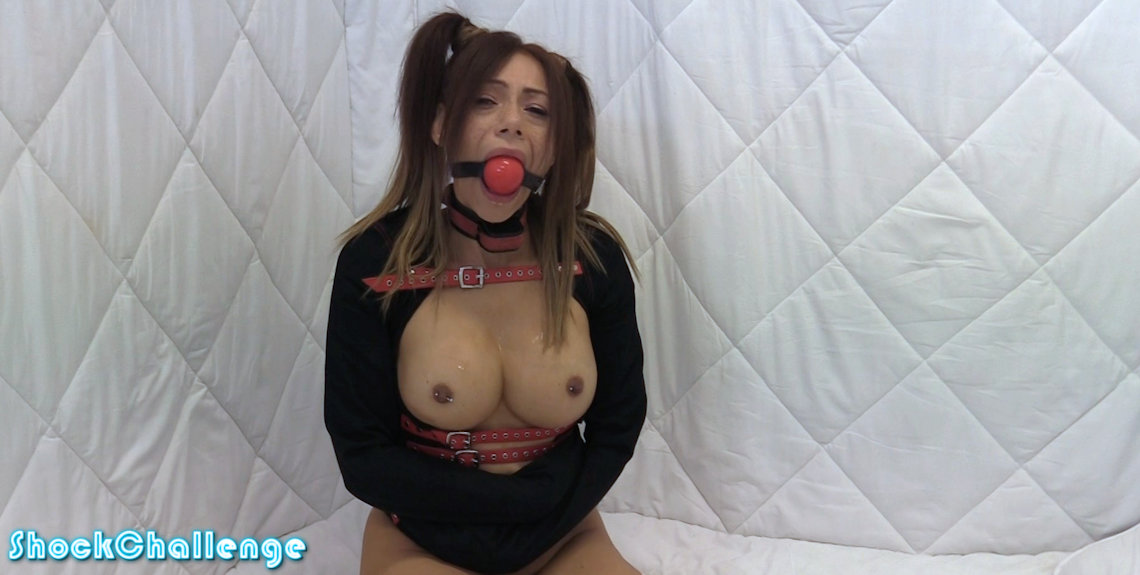 Lara Tinelli is back for another attempt! She is in the padded cell, wearing a straitjacket. Lara will get shocked at increasing levels. She will get gagged too. Drooling and crying, Lara tries to make it to the finish. It's not easy!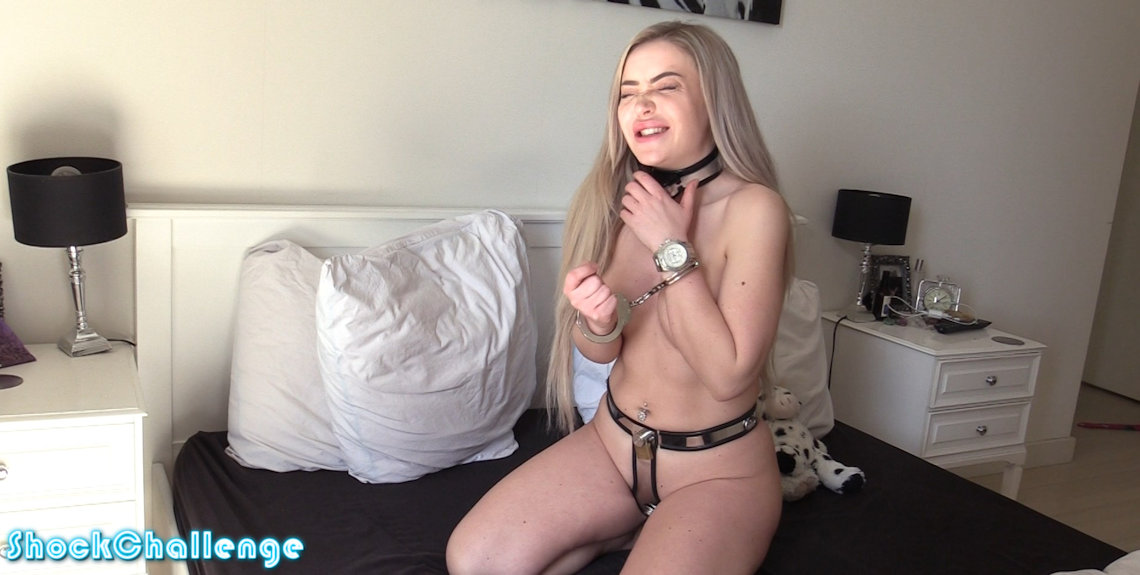 I visited Aubrey at her house. She wanted to take another shock challenge! I took a chastity belt and handcuffs too, because they look so good on her! She takes her challenge very seriously, looking away from me, waiting for her shocks. Not easy, not even in your own home!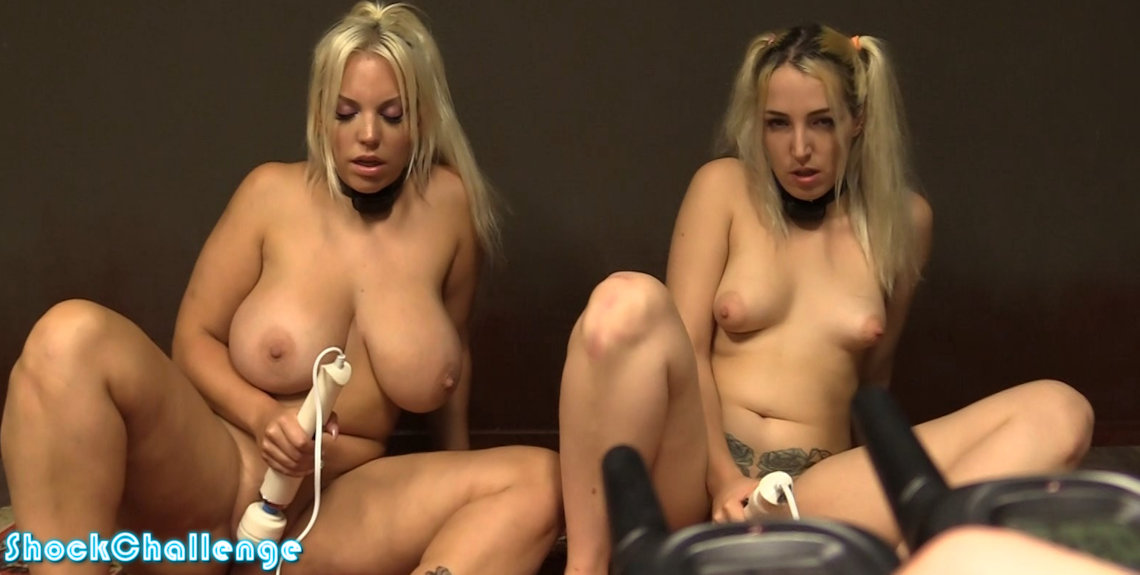 Best friends Liz and Blondie are taking the shock collar challenge today! They both have magic wands, but they get shocked at random intervals. Will they be able to orgasm or will they just get frustrated?
Updated every Saturday!
Subscribe to ShockChallenge.com