Monthly Archives:
June 2021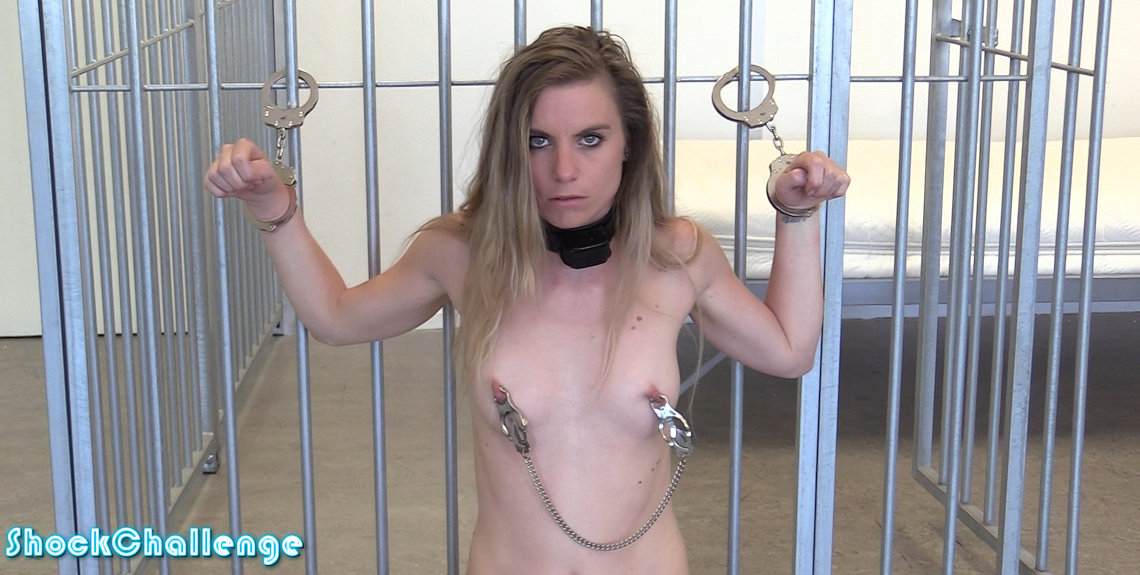 Literally. Naomi Denise's firt time nude on camera, first time nipple clamped, first time handcuffed, first time SHOCKED!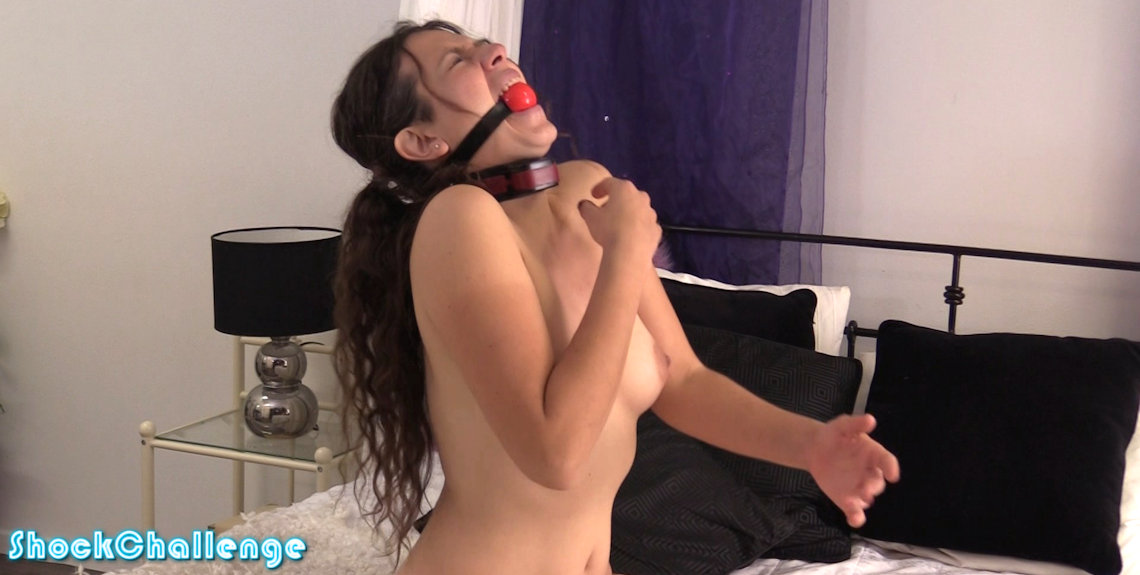 We always have to gag Julia Green when she takes a shock collar challenge above level 20. But even then, her yelps are very loud. She starts drooling uncontrollably and it's all a bit too much for her sensitive skin. But she keeps coming back. And we keep shocking her!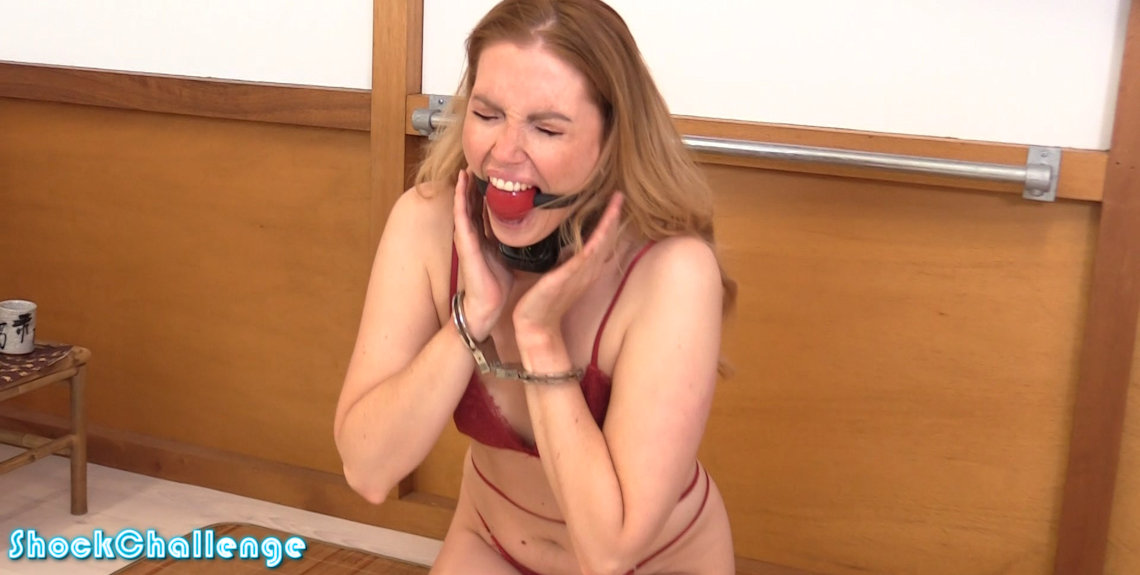 We shocked new girl Mila! It was all a bit too much for her, with the handcuffs and 2 inch ballgag, but she managed to complete her first challenge!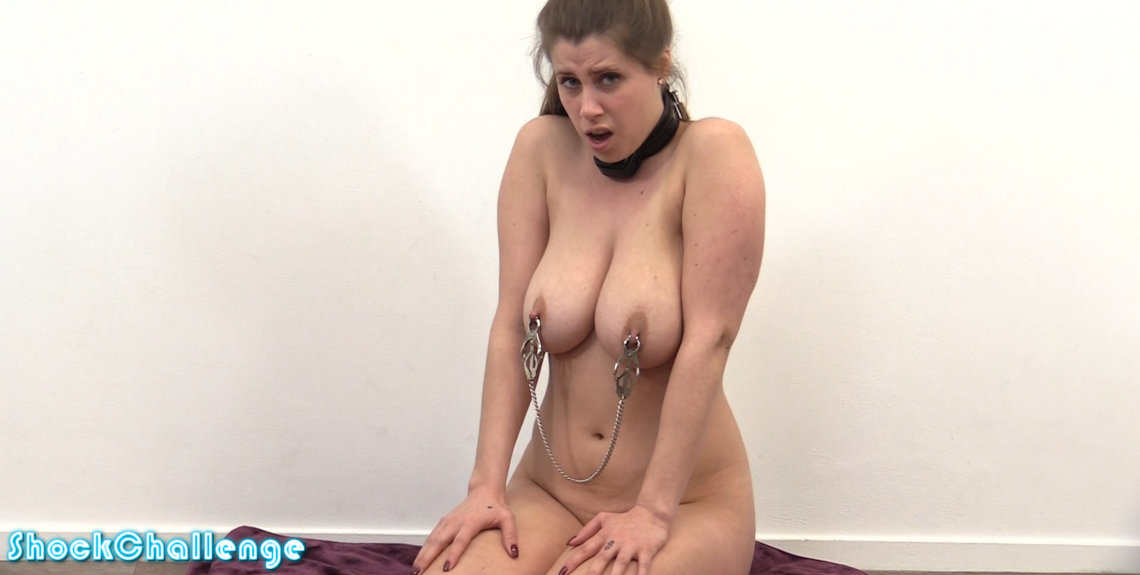 Lady Lyne is back already! She wants another go at the shock collar challenge. This time though, there are nipple clamps added to the session. Will she be able to cope with the clamps and the shocks?
Updated every Saturday!
Subscribe to ShockChallenge.com
Latest Updates