Monthly Archives:
April 2022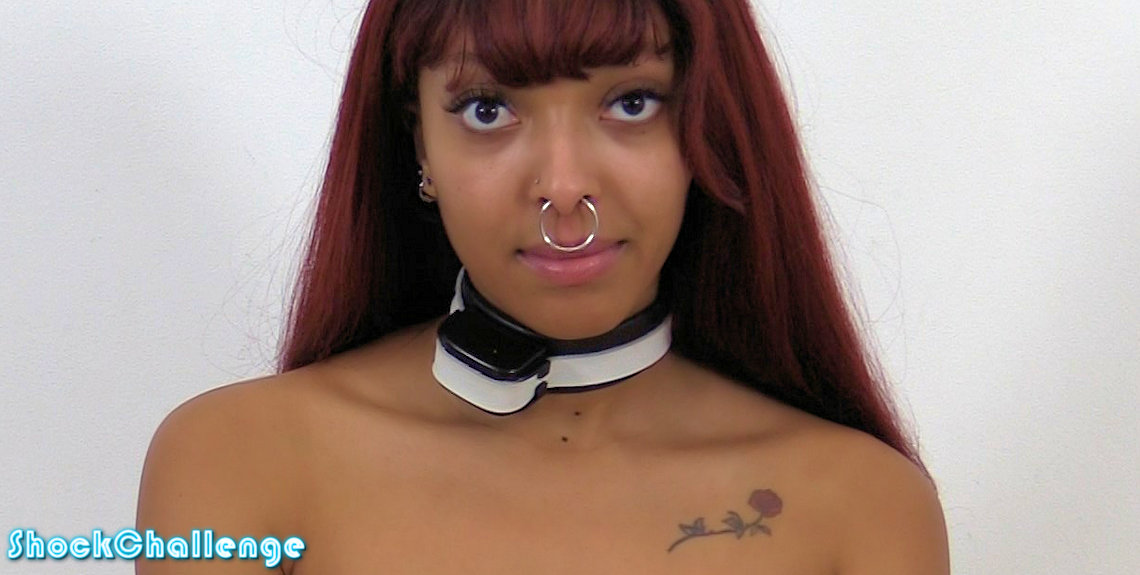 Thiccy Niccy is a 24/7 slave girl. She has been through harsh training, like milking, oral service, bondage endurance, and much more. She is very tough! She knows how to control her breathing and fight the pain of the shocks. Niccy only breaks around level 35! Very impressive!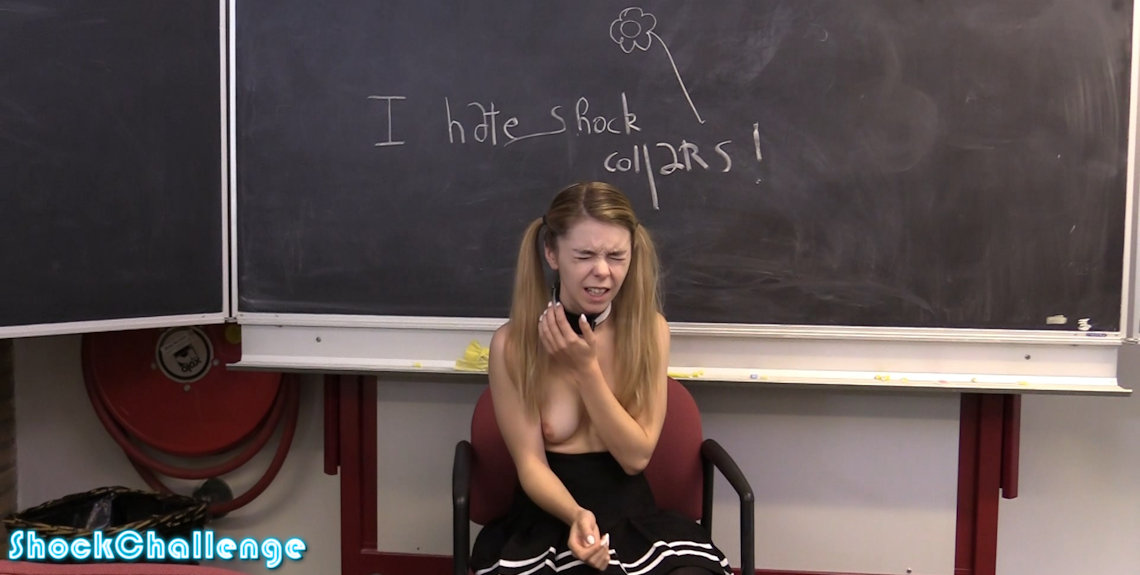 Cute tiny school girl Lina is in detention. She is still misbehaving, maybe a shock collar will help? She manages to write 'I hate shock collars' on the blackboard before she is put in a corner for some severe shocks.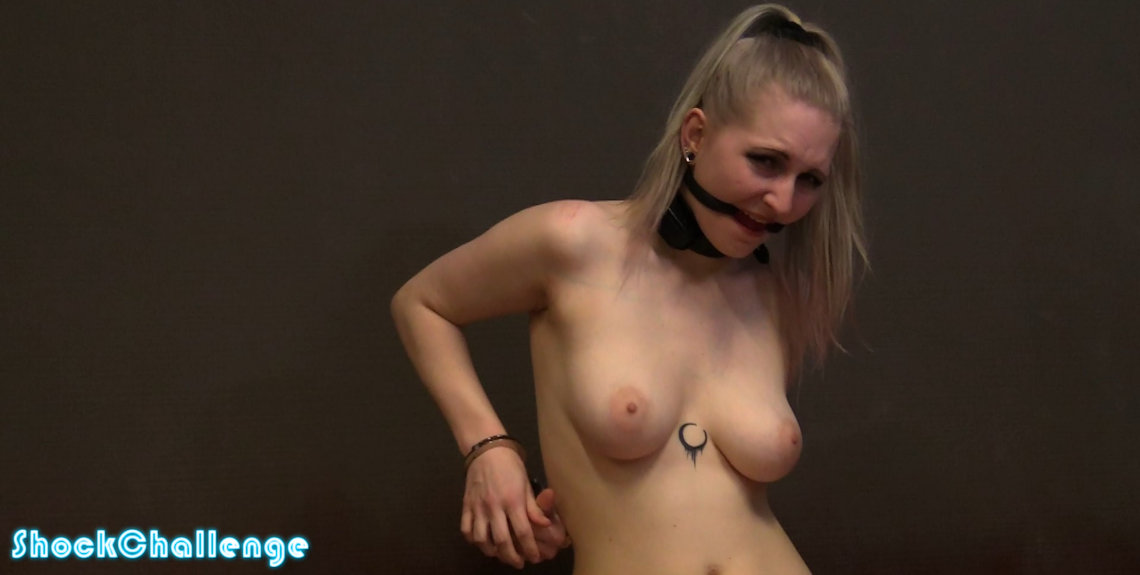 24/7 submissive Elizabeth wanted to take the shock collar challenge for her Dom. It was very painful, but she made it to 25 on her first attempt!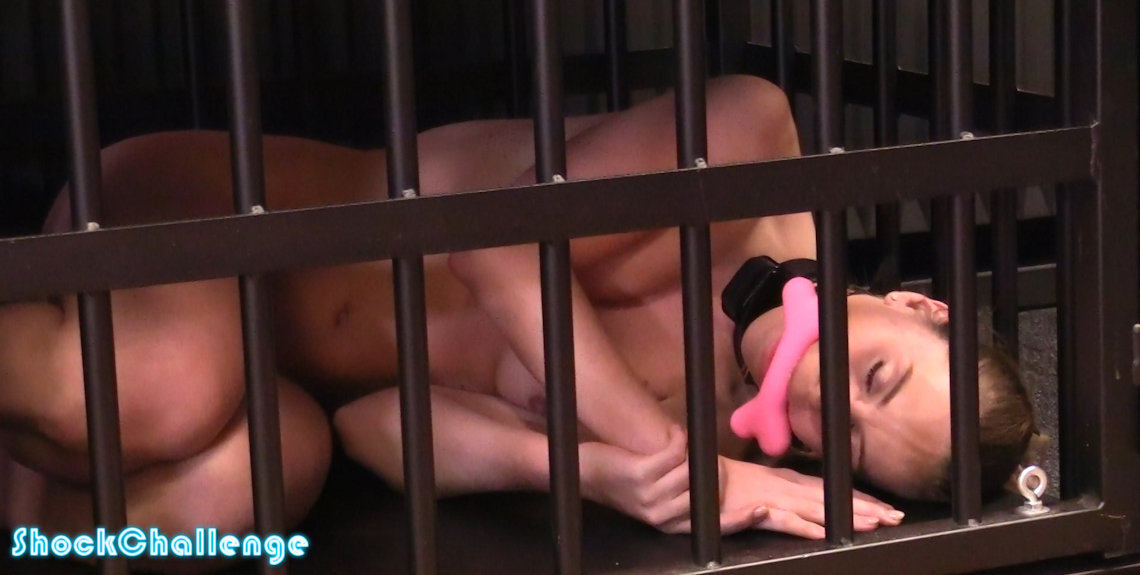 Naomi Denise is my new resident model, she is available for custom videos too! Very well trained, super toned dancer, and very obedient! She gets a rude awakening from her cage, passes her harsh shock challenge, and goes back into her cage without complaining! I'm keeping this one!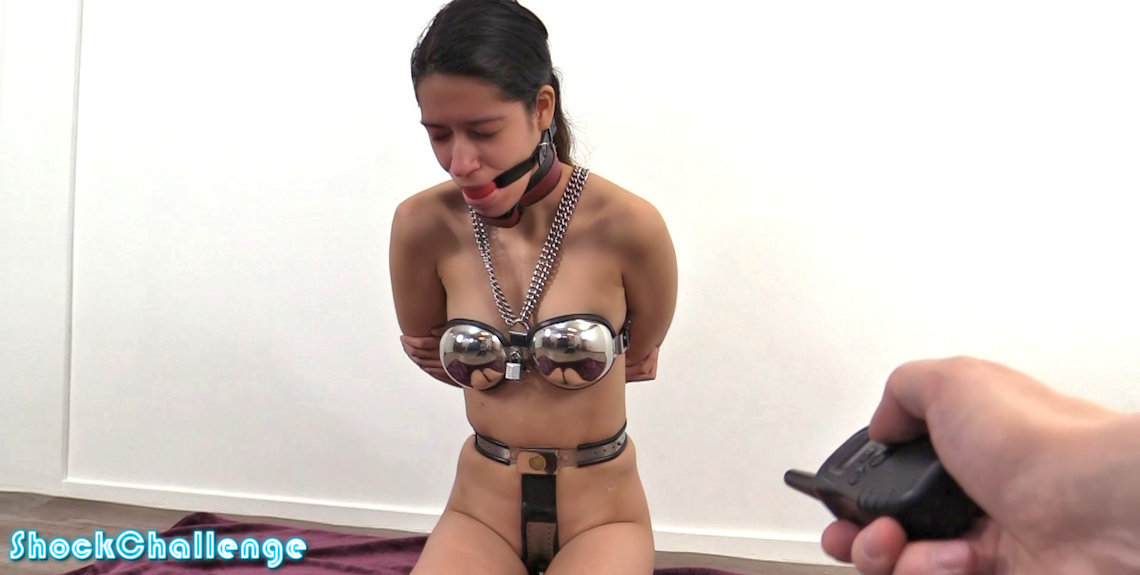 What a tough girl! Barely a peep out of this stoic girl who is a real life submissive doing a Chastity Deal for ChastityBabes.com. Very impressive!
Updated every Saturday!
Subscribe to ShockChallenge.com