Monthly Archives:
May 2023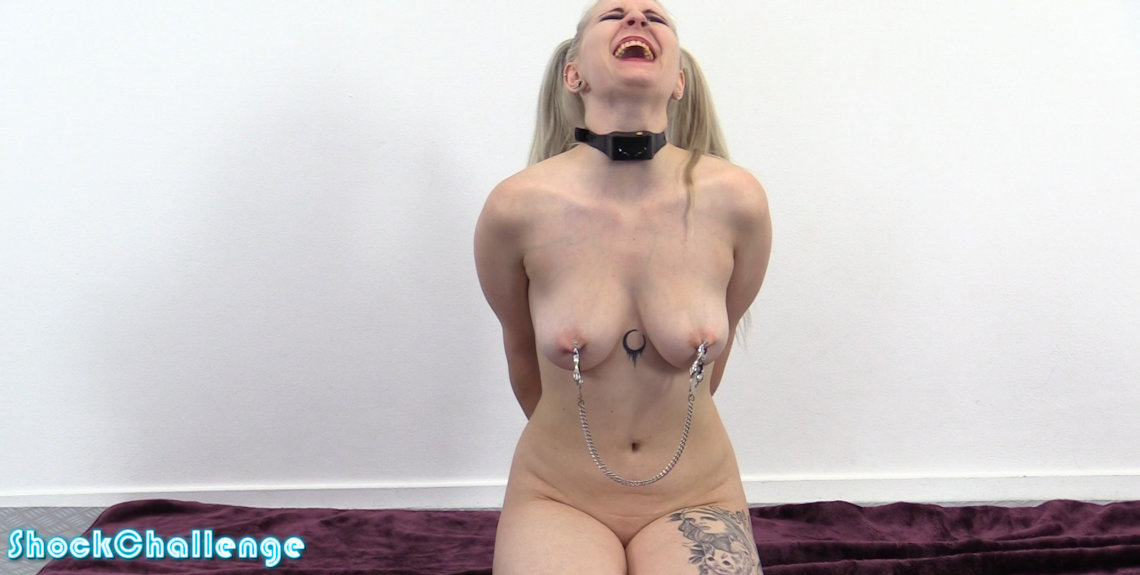 Poor Elizabeth has ultra sensitive nipples. So when she is told to clamp them, she wants to sit as still as possible. Unfortunately, she can't really stay still when she gets shocked, so the clamps painfully tug on her nipples as her boobs shake wildly after each shock.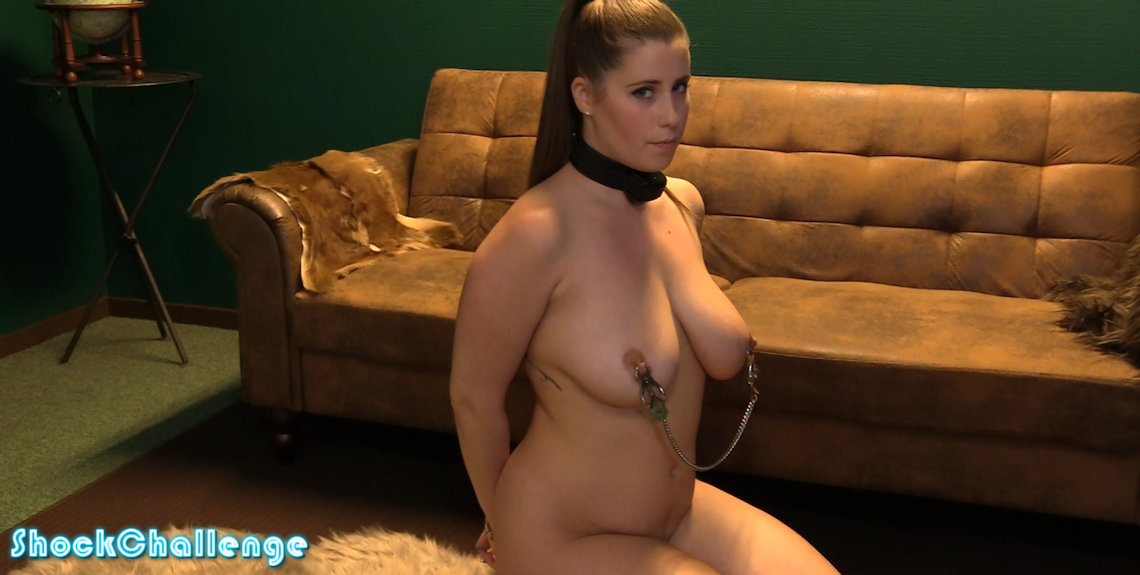 Lady Lyne is back for another challenge! She mentally prepared this time, she said. But she didn't know about the nipple clamps. Lady Lyne has very sensitive nipples, and the shocks make her huge boobs jump causing extra discomfort from the clamps. I even tried to fit the largest ballgag into her mouth at the end. It was a lot for the poor lady, but she was very proud she made it!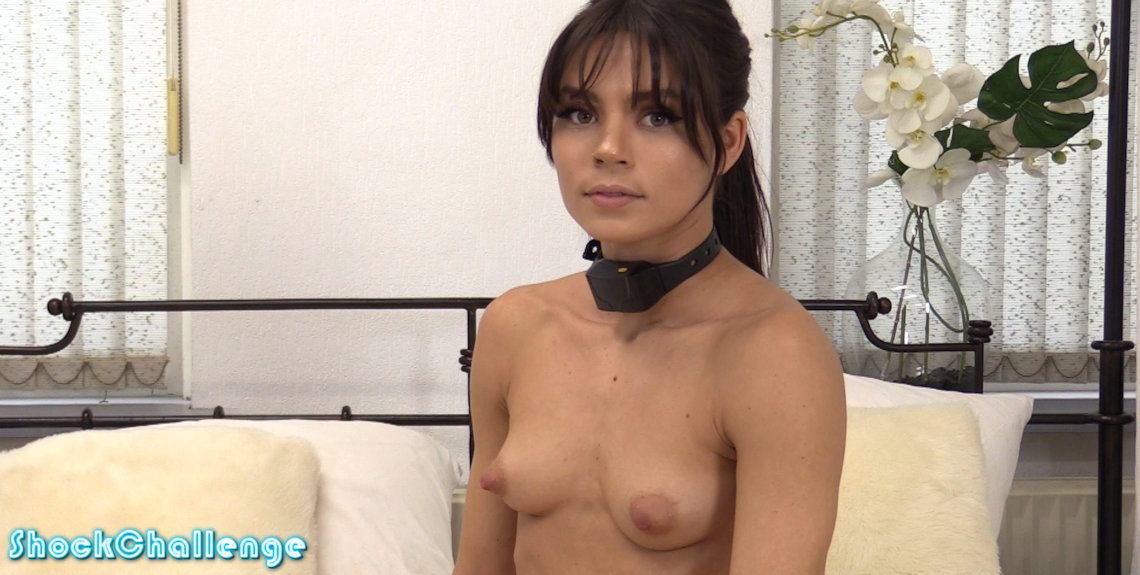 The super beautiful River finally agreed to take the shock challenge! She is so fit, and apparently she has low skin conductivity, so she is not showing much of a reaction. Or is she trying to ignore me? I may have to use the other collar next time!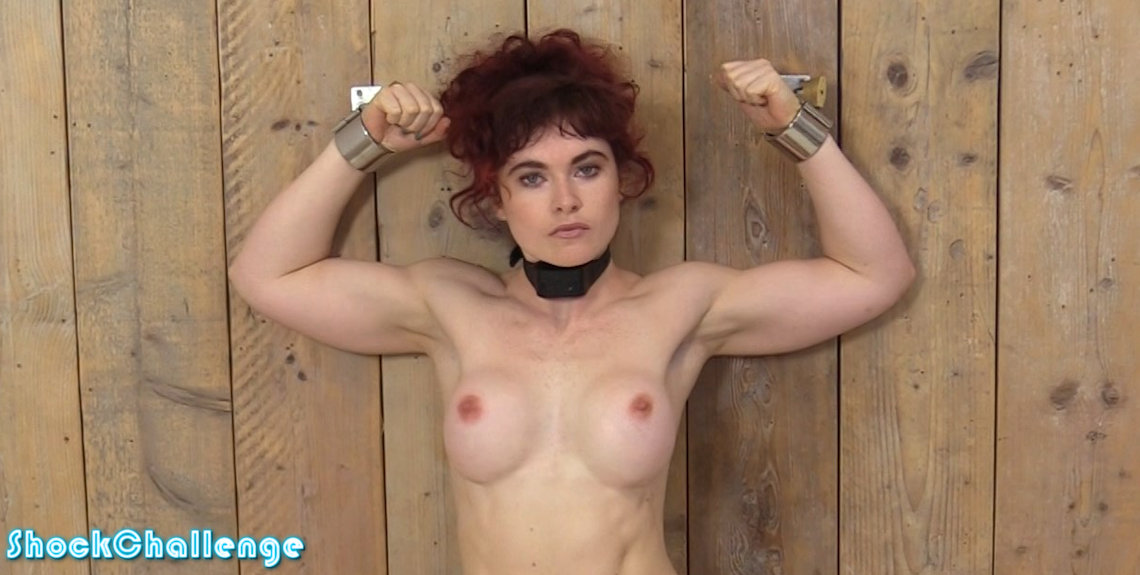 This new collar has a different scale for the power settings, it goes up to 20 instead of 100. No one tried the challenge over level 14 I think, but if there's anyone who can do it, it's strong girl Alexis Luna. She is bolted to the wall with extra heavy cuffs, look at her fantastic muscles! Can she handle this challenge??
Updated every Saturday!
Subscribe to ShockChallenge.com
Latest Updates