Monthly Archives:
July 2022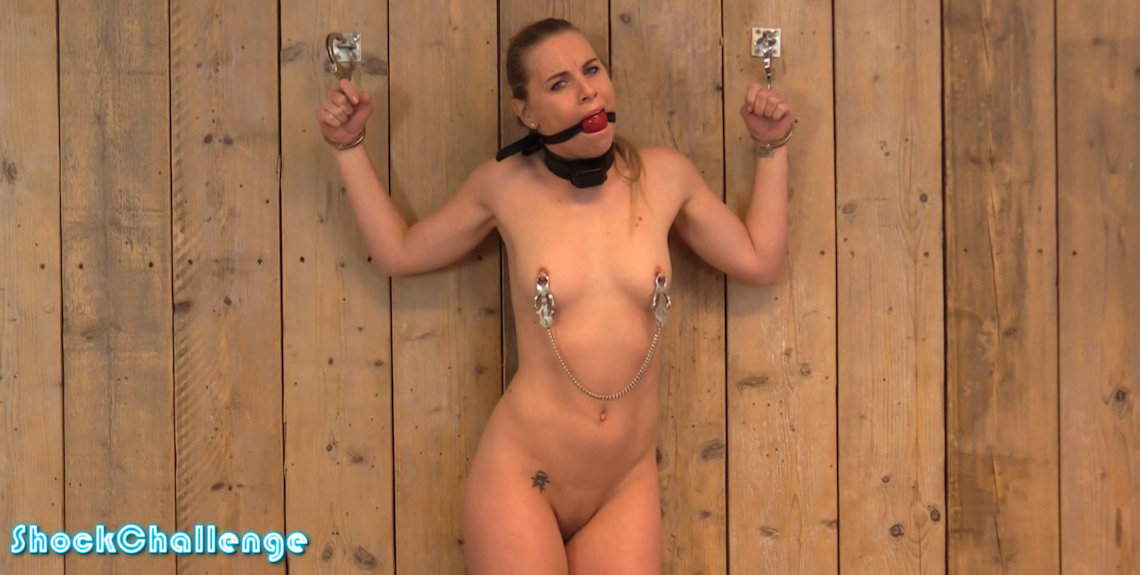 I told Naomi Denise to gag herself, nipple clamp herself, and cuff herself to the wall. She hesitated a bit, so I gave her some encouragement. Don't worry, Naomi Denise loves electro play challenges, she is a very tough fit girl!!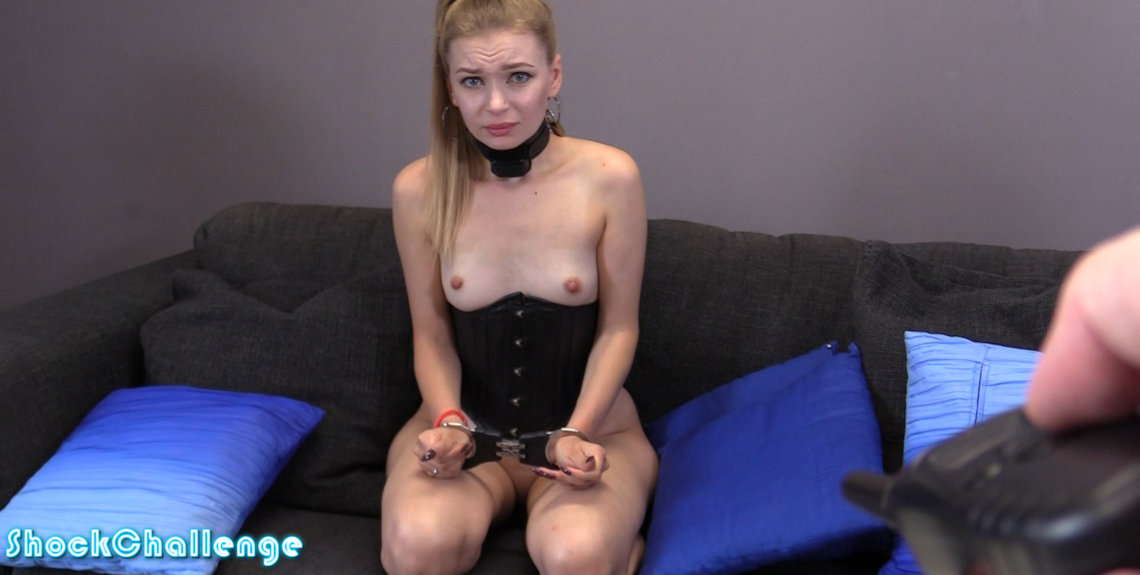 Cute new girl Anita wanted to try the shock collar challenge! In her tight corset, handcuffs, and gag, she braves quite a few levels of electro!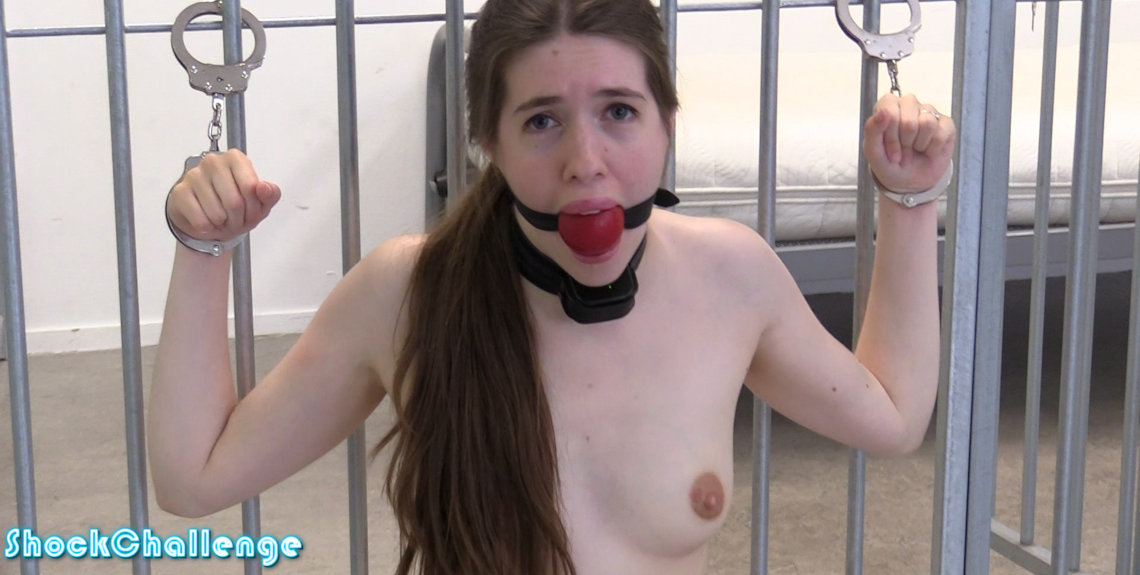 Cute new model Ivy Red takes the shock collar challenge! She loved it! Lots of drool and whimpering, but Ivy likes a hard challenge. She wants to try even higher levels next time!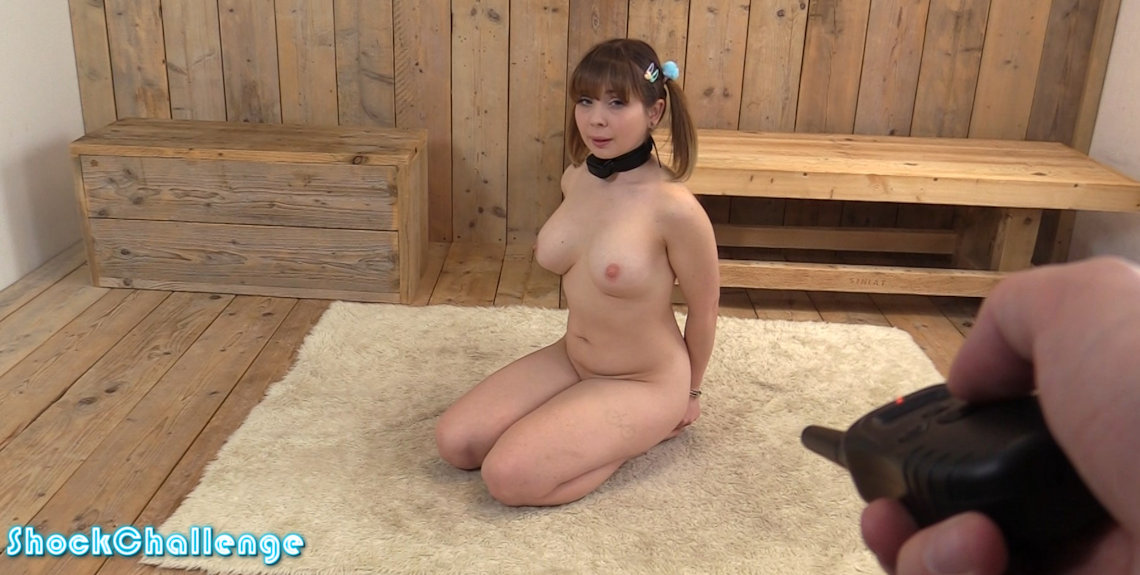 Tiny Cherry English is back! Her shock collar reactions are so cute! Join now to watch this new video and all of our other videos!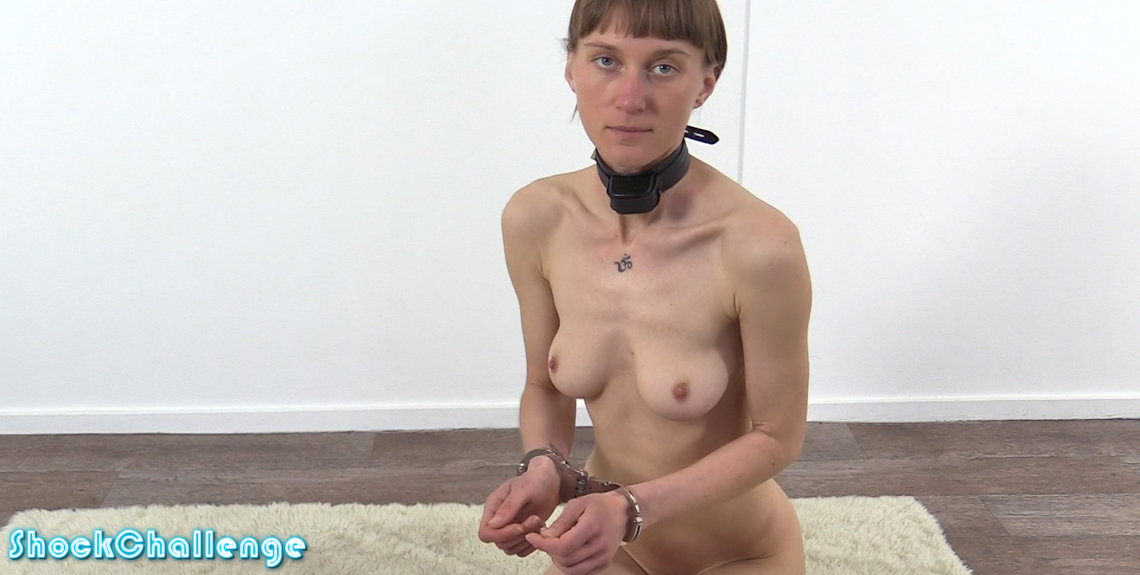 Olympic swimmer South is a girl with a fantastic fit body. She wanted to take the shock collar challenge to see how much she could handle. The first levels were very impressive. She took every shock with a small smile. But as we got closer to 40, South couldn't hold back some gagged moans. Very well done for the first time!
Updated every Saturday!
Subscribe to ShockChallenge.com
Latest Updates