Monthly Archives:
June 2023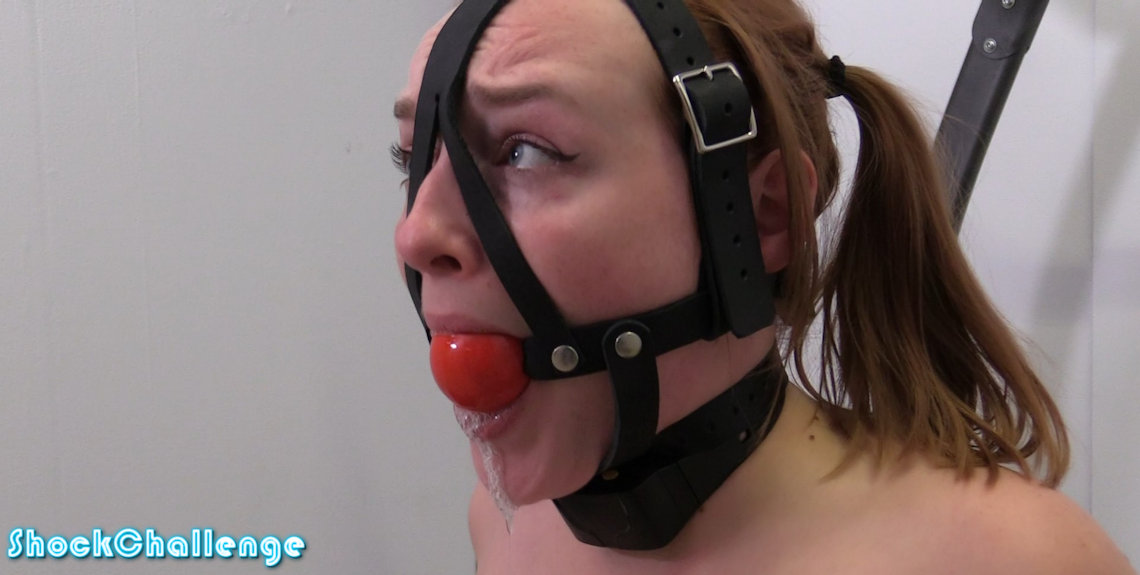 Cute Kerry is back for more! She will try the new collar type today, wearing a perfect harness gag that makes her drool a lot! Can she make it to level 15?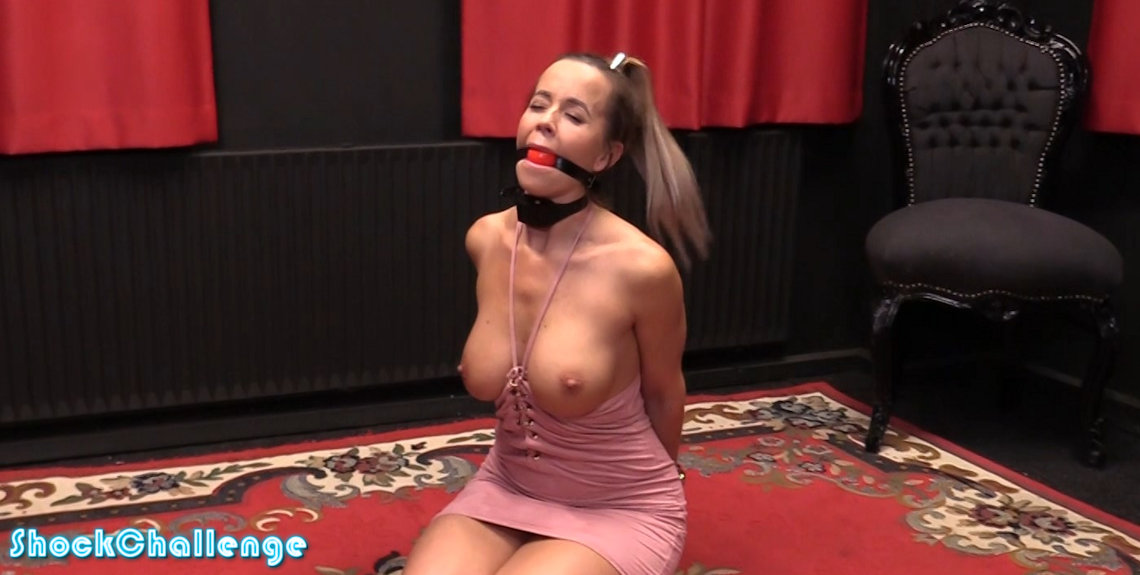 Cindy Dollar never tried this shock collar before. Its levels range from 1 till 15 (maximum) which is a bit different than the standard 1-100 collars. Can Cindy take it up to 15?!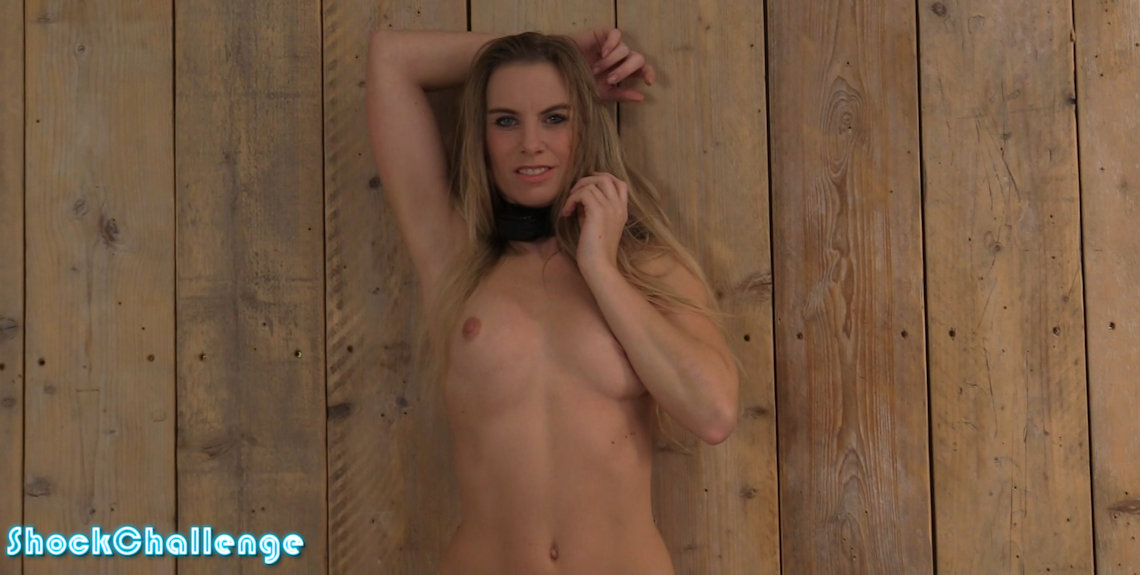 'I will never stop dancing!', Naomi Denise said. Let's see if I can stop her. She is such a trooper, she kept dancing even with one hand cuffed to the wall!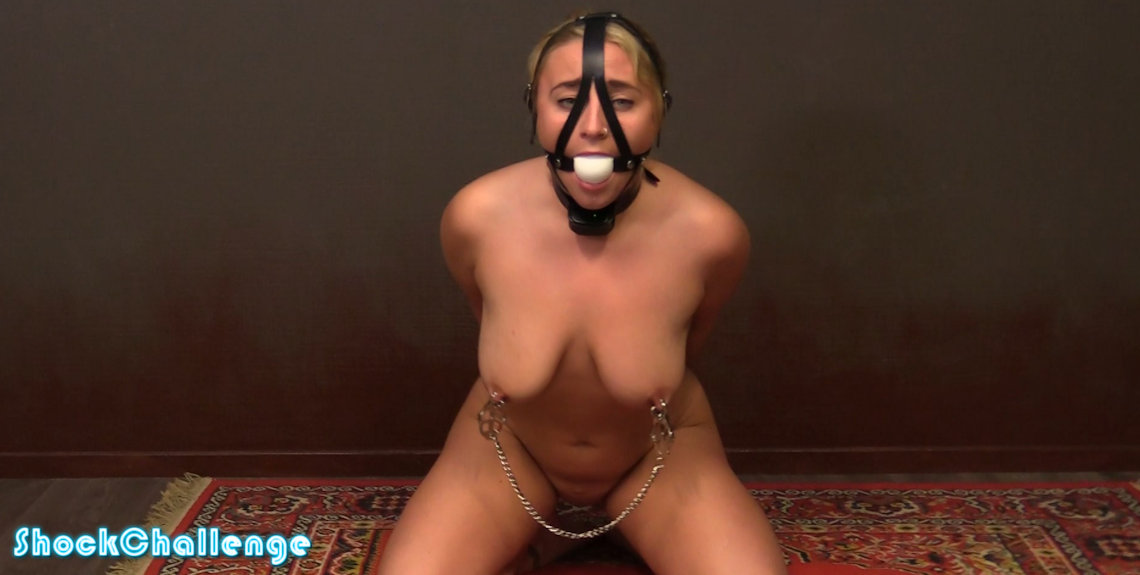 Blonde submissive ZoeyZiptie from the UK wanted to try the shock challenge! She is a tough one! Nipple clamps, handcuffs, and a harness ballgag were added too. She did so well!
Updated every Saturday!
Subscribe to ShockChallenge.com