Monthly Archives:
September 2018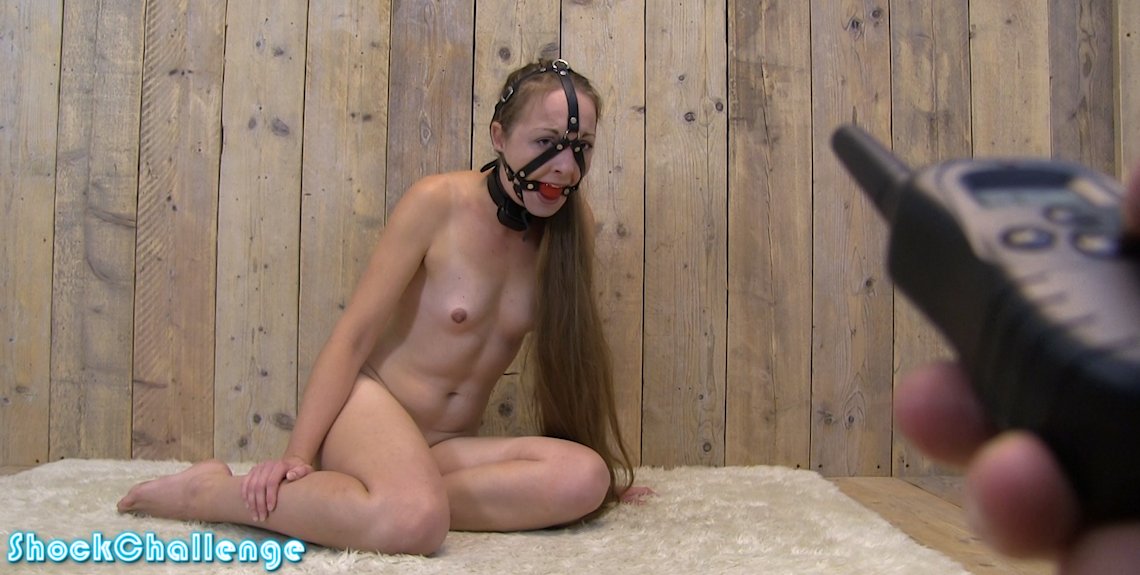 Bondage model Pling from Sweden is terrified of electro play. She was so brave to take on this challenge! Completely nude and gagged, Pling faces her worst fears as she is shocked over and over again, at ever increasing power levels. She makes it all the way up to 20, but by that time she has collapsed into a drooling mess. Well done Pling!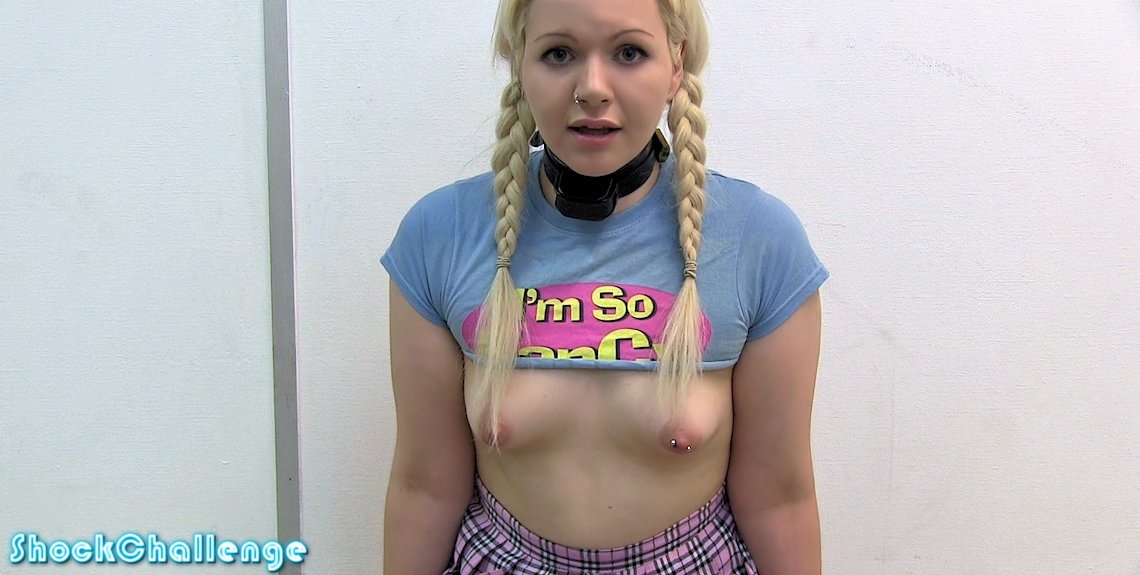 Penny is a super cute girl and a lifestyle submissive! She always tries to please, and she thinks she will be a good girl if she doesn't react to the shocks. In fact, she tries her best to give no reaction at all. We only started to get the good sounds out of her at level 14! From that level she was unable to hide the sharp stingy pain anymore. We took her up to 22 just to make sure she had a good challenge!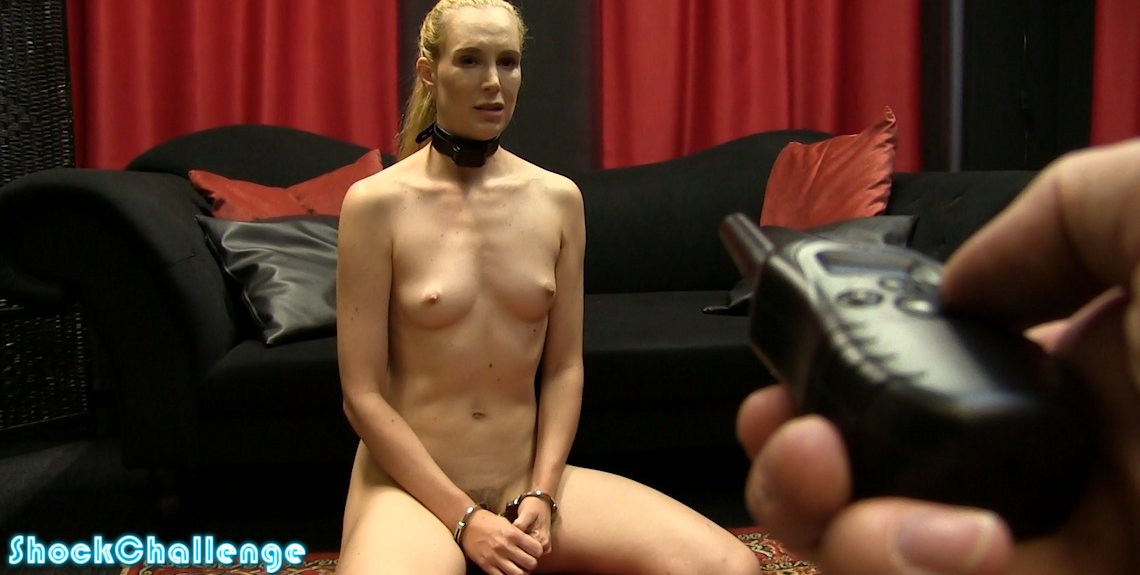 We got her! Ariel Anderssen, the famous tall fetish diva from the UK. She agreed to take the shock challenge, and we wanted to shock her at a record level! But when she got to 25 (the current record) she couldn't cope with it anymore. We still gave her one more shock at 30… and made her cry.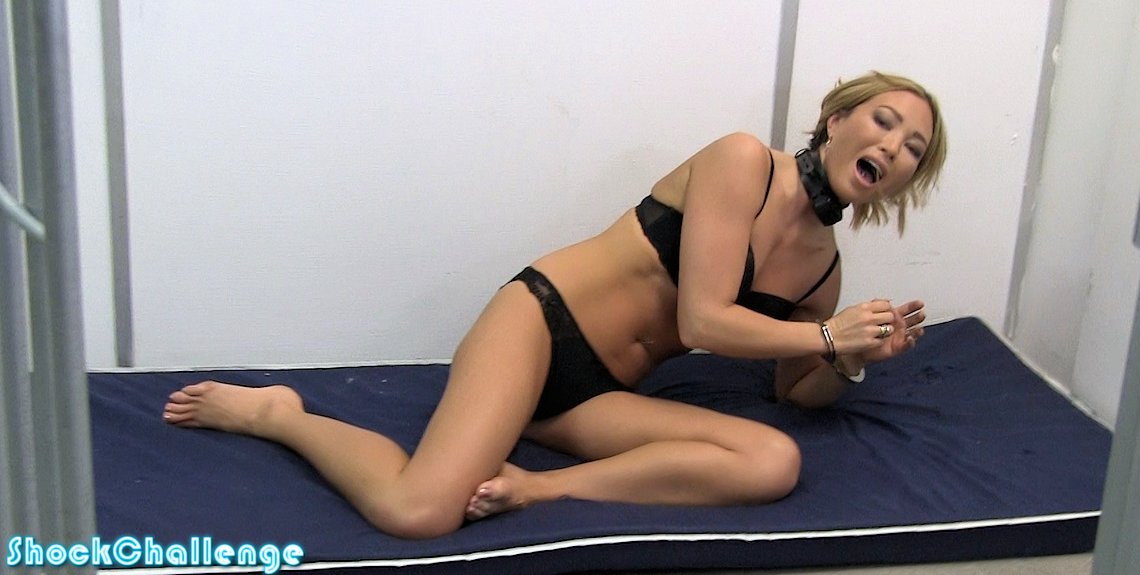 Natalia Forrest is very loud when she gets shocked. This posh girl is very sensitive to even low levels, but it is so much fun to shock her! She did it for the money, but she really regretted taking our Shock Challenge. It hurts.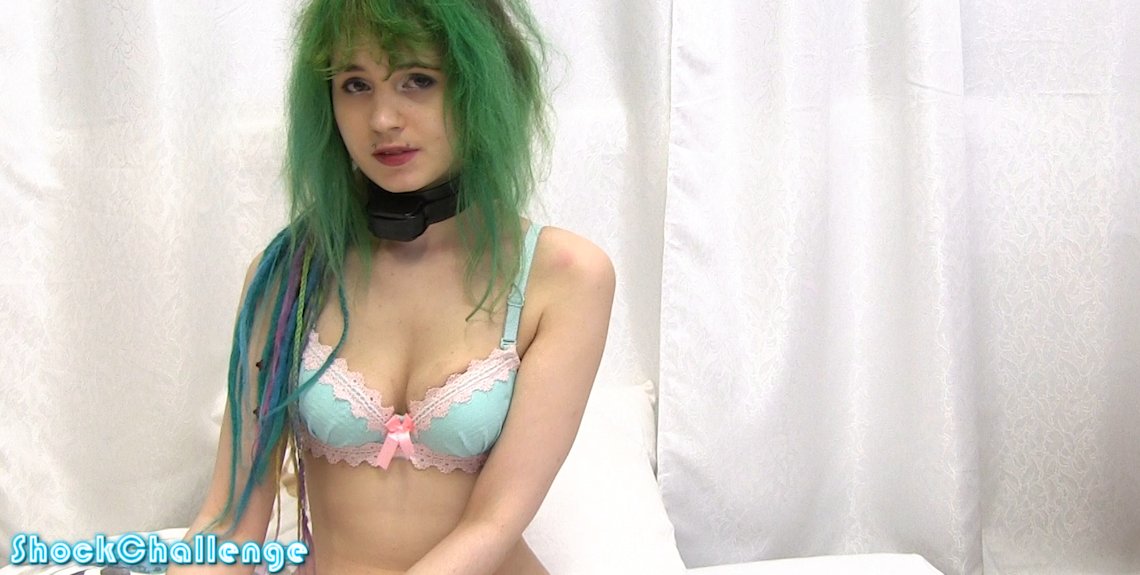 Gamer girl Lucy Elena wanted to try the challenge because she had heard there was a cash prize involved. Well, it turns out getting shocked is not a game!!
Updated every Saturday!
Subscribe to ShockChallenge.com