Home
/ Posts tagged "Lady Lyne"
Tag Archives:
Lady Lyne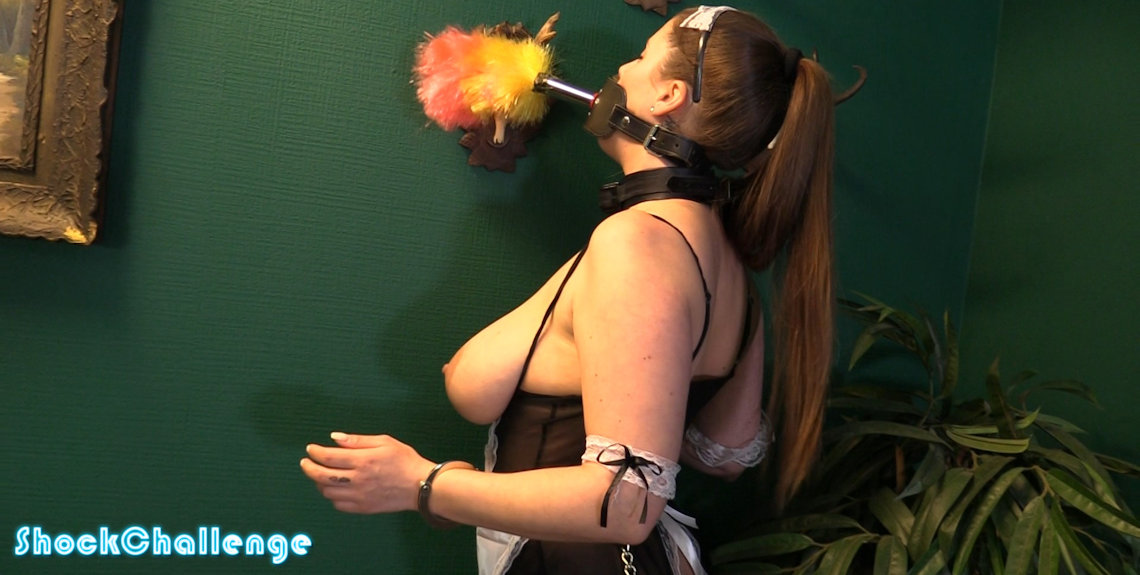 Lady Lyne in a maid's outfit, high heels, boobs out, hands cuffed to her waist, and a large penis gag duster in her mouth! She is the perfect maid! Well, almost, because she needs a lot of encouragement from her shock collar to finish cleaning this room. I think she hates me now.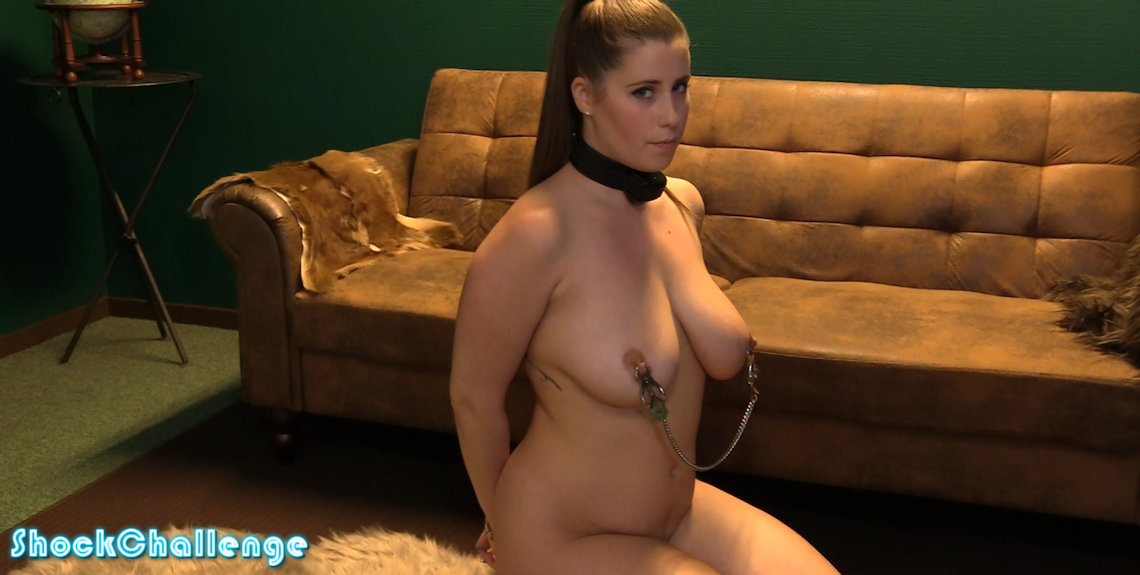 Lady Lyne is back for another challenge! She mentally prepared this time, she said. But she didn't know about the nipple clamps. Lady Lyne has very sensitive nipples, and the shocks make her huge boobs jump causing extra discomfort from the clamps. I even tried to fit the largest ballgag into her mouth at the end. It was a lot for the poor lady, but she was very proud she made it!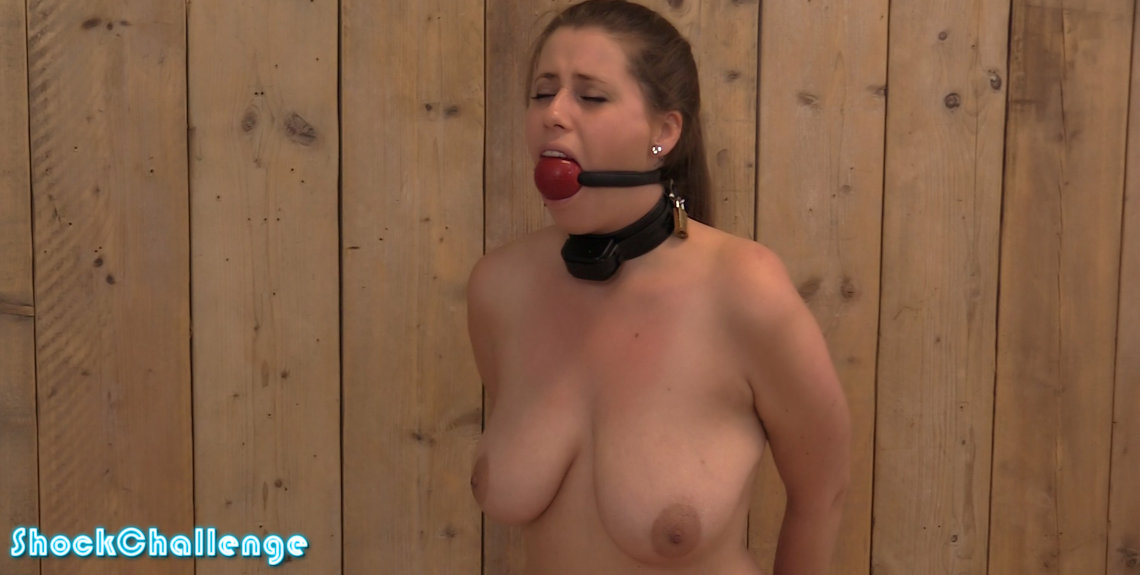 Lady Lyne is back for another shock collar challenge! She tries to be brave, but the increasing shock levels and the 2 inch ball gag give her a really hard time!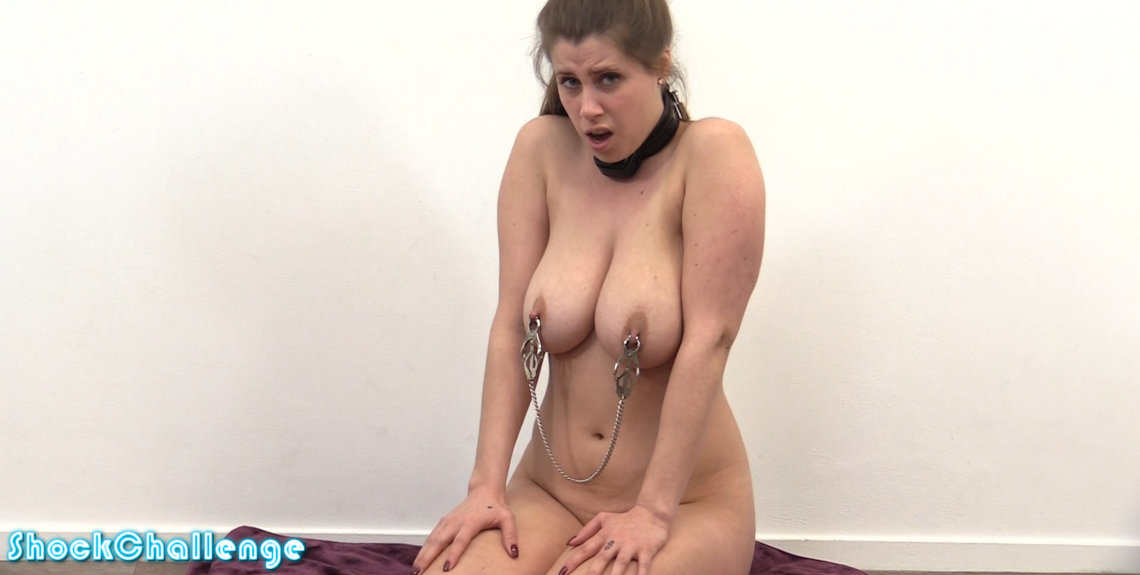 Lady Lyne is back already! She wants another go at the shock collar challenge. This time though, there are nipple clamps added to the session. Will she be able to cope with the clamps and the shocks?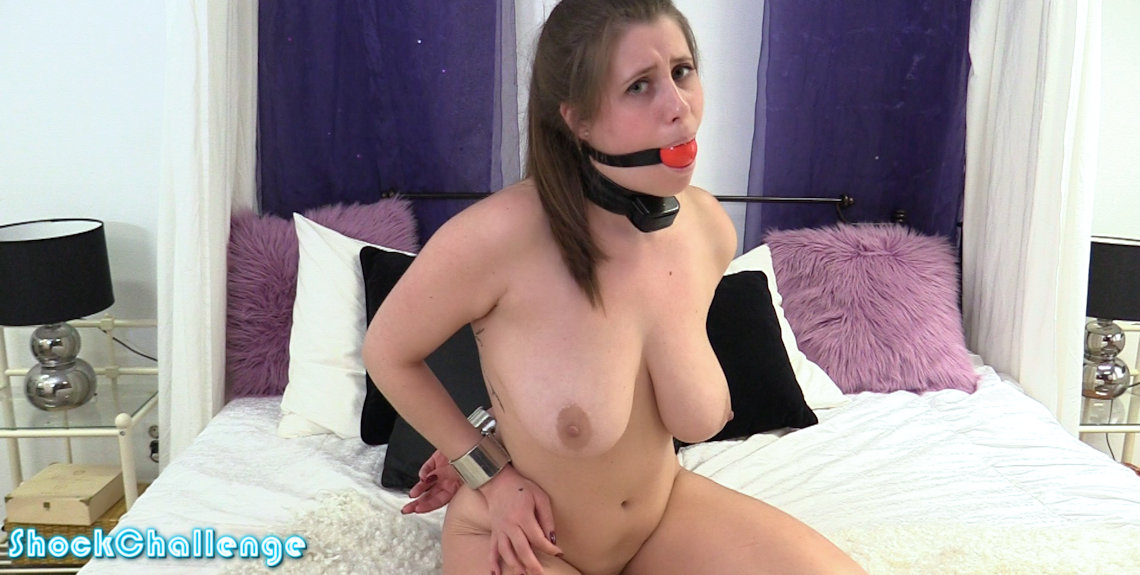 Young beautyful Lady Lyne wanted to try this challenge. And she is pretty tough! Her big boobs jiggle with every shock, and as the power level increases, so does her whimpering. She can handle a lot, we are super impressed by her first time!
Updated every Saturday!
Subscribe to ShockChallenge.com