Home
/ Posts tagged "Penny Pocket"
Tag Archives:
Penny Pocket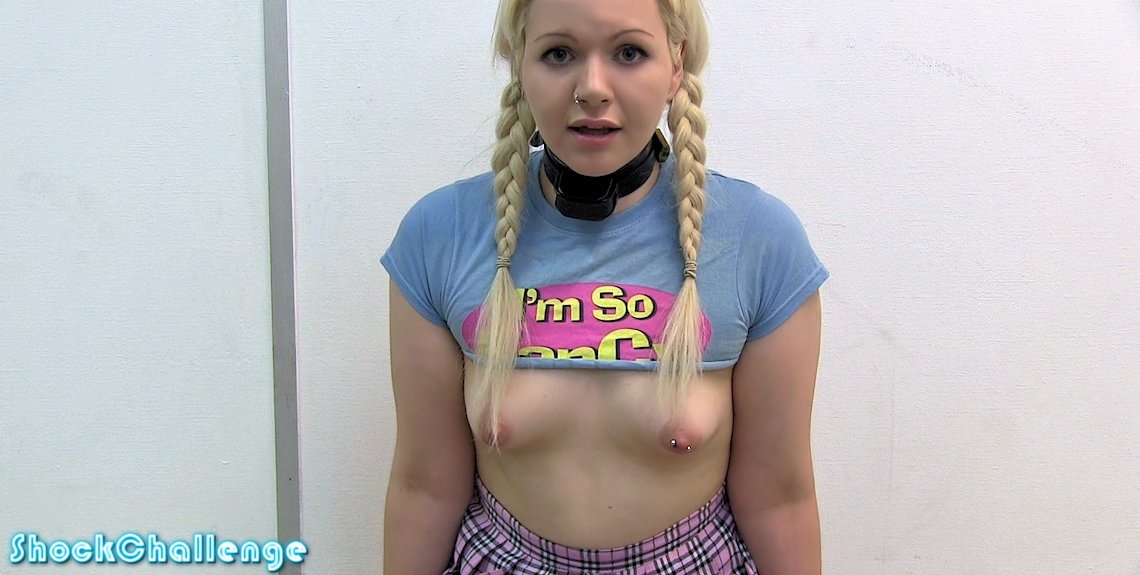 Penny is a super cute girl and a lifestyle submissive! She always tries to please, and she thinks she will be a good girl if she doesn't react to the shocks. In fact, she tries her best to give no reaction at all. We only started to get the good sounds out of her at level 14! From that level she was unable to hide the sharp stingy pain anymore. We took her up to 22 just to make sure she had a good challenge!
Updated every Saturday!
Subscribe to ShockChallenge.com
Latest Updates