Home
/ Posts tagged "Dandelion"
Tag Archives:
Dandelion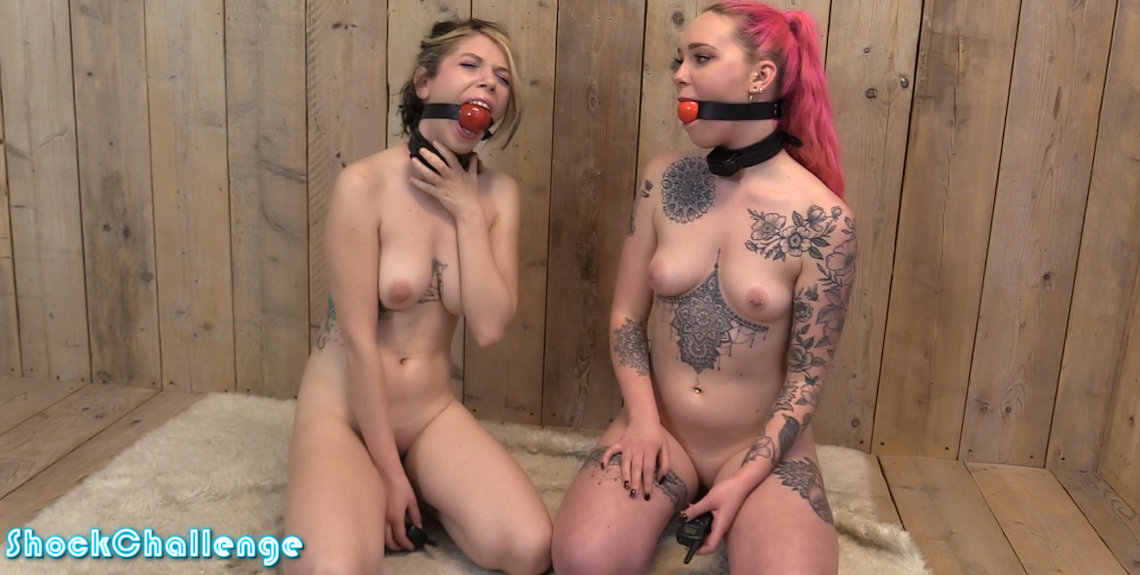 Lolly Anne brought her friend Dandelion (pink hair) this time. Giving them each other's remote controls was probably a very evil idea. These girls first shock the hell out of each other (Lolly Anne increased the levels much faster than her friend), before realizing what they are doing. Fitted with HUGE gags, they can't communicate, but they manage to reach a truce as the shock levels got too high for them to bear.
Updated every Saturday!
Subscribe to ShockChallenge.com
Latest Updates