Home
/ Posts tagged "Katia"
Tag Archives:
Katia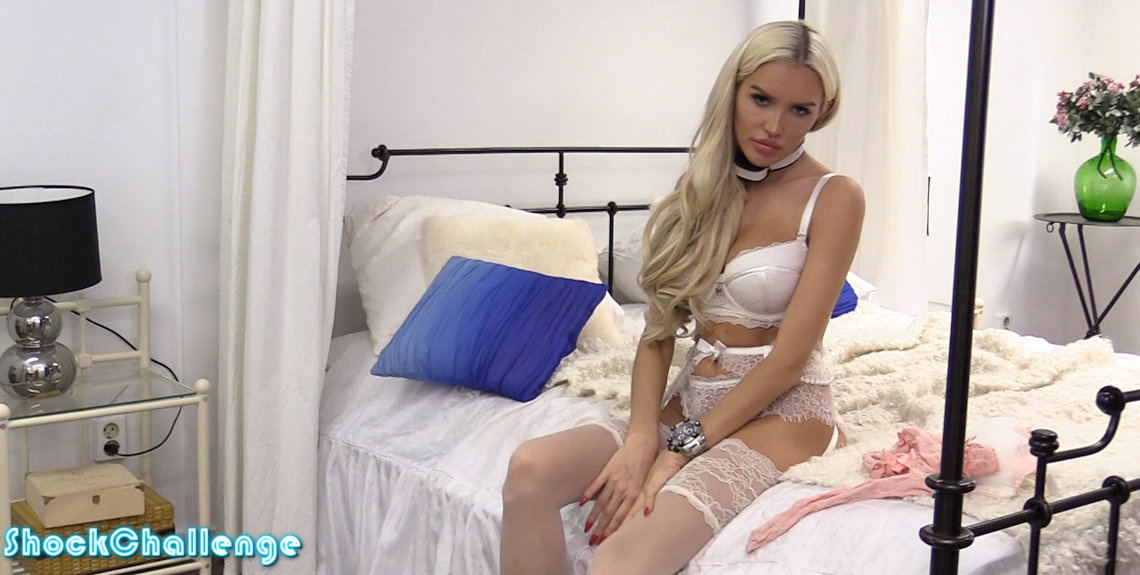 Beautiful blonde Barbie Bondgirl Katia is back again! I challenged her to change her lingerie while getting shocked. Katia tried not to react, she's proud and graceful. But the middle finger at the end told me she didn't really like me anymore.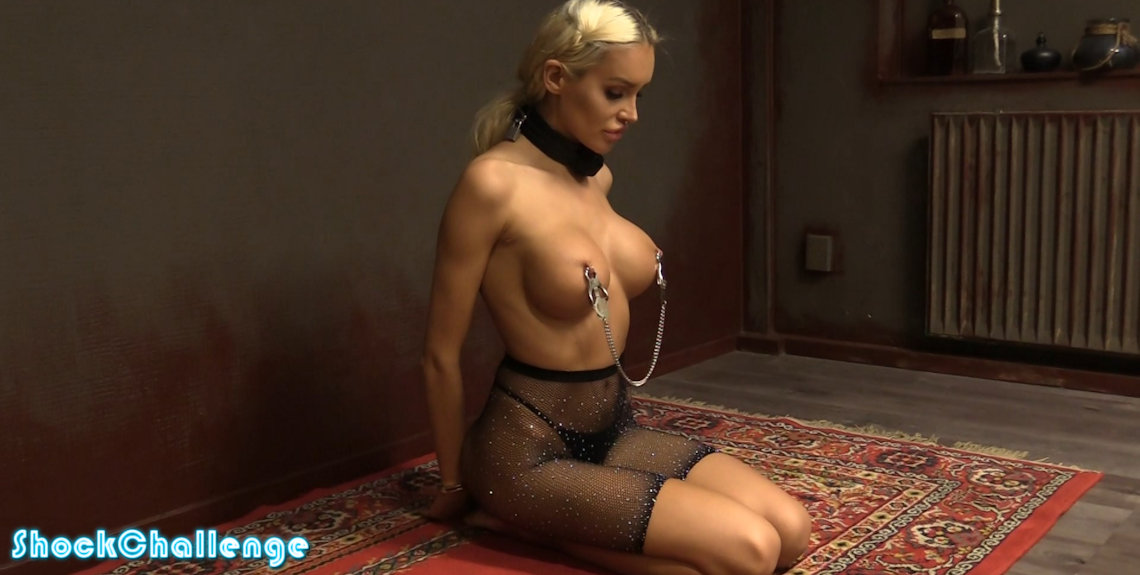 Straight out of a Bond movie, tall blonde Katia is elegant, and very tough! She is nipple clamped with painful clover clamps but she doesn't want to show any pain. The same goes for the shocks, she tries to ignore them. We cuff her wrists behind her back and take her to level 25. Awesome self control by Katia!
Updated every Saturday!
Subscribe to ShockChallenge.com
Latest Updates